How Can Corporations Improve And Manage The Life Cycle Of Their Expatriate Workforce?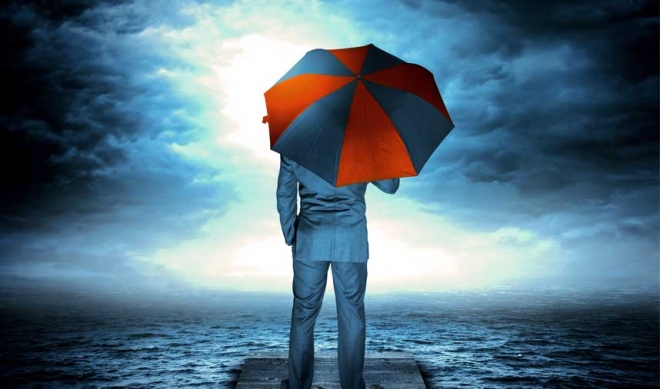 It isn't easy living as an expat and a mix of social, economic and personal circumstances can lead to failure and return.
This is one of the big hidden costs of expatriation. The expat quits the assignment and wants to return to their country of residence. On return, they may also leave the company forcing downtime, time and economic expense and an empty appointment to fill.
International Private Medical Health Insurance for expatriates can play a major role in the ongoing management of an expatriate's wellbeing. In turn this can increase productivity and performance and decrease the risk of failure and return. A happy, healthy, stress-free workforce will always out-perform an unhappy, unmotivated workforce. iPMI may provide the safety net and comfort blanket required, in what can be a highly stressful lifestyle.
Alison Massey, Marketing and Ecommerce Director at Hong Kong based Now Health said, "Becoming an expat can be a difficult time, especially when experienced for the first time. A combination of some of the most stressful events in a person's life are happening at the same time - a new job, often uprooting of a family, a new country, a new culture, leaving extended family members behind and so on. Companies need to empathise with this and offer support if they want to get the best out of their overseas workforce. There are many services available but it's key to ensure the employee has a good IPMI plan so health care is not a concern."
Employee Assistance Programs May Ease Cultural Integration Pains
Living away from home can be stressful, especially during times of ill health. EAPs are intended to help employees deal with personal problems that might adversely impact their work performance, health, and well-being. Working in a different country comes with challenges. Understanding local custom and culture is crucial to living abroad. Superficial symbols like a handshake, food, languages and basic etiquette are important to master when living abroad.
Angelo Masciantonio, CEO of HTH Worldwide said, "Corporations can better manage the life cycle of their expatriate workforce by assisting with a more comfortable cultural integration, maintaining a strong employee assistance program, and offering accessible and affordable mental health services."
The Changing Face Of Expatriation
Andrew Apps, Director at ALC Health said, "Being an expatriate has changed dramatically over the past few years and the generous expat packages have long disappeared, so it is important that companies think carefully about what they do and don't provide. At first sight cutting iPMI is seen as an easy means to reduce costs, but this can be short sighted and will invariably end up with the company having to foot a large and unexpected bill somewhere along the line. The scope of cover offered is important but so too is the support that is given to the expatriate, whether it be in the form of a stress free claiming experience to providing the tools that can make life just that little be easier. As any expat will tell you, knowing that there is someone on the other end of the line that cares can make all the difference. From the employer's point of view too, being able to speak to someone who really understands the market, the quirks of living overseas and even being an expat themselves can help ensure that the unexpected is avoided and life returns to normal as quickly as possible. At ALC Health we understand that no two individuals or organisations are the same, which is why we take a more personal approach for each and every one of our clients."
Comprehensive Insurance Cover Should Be Looked At Not Only As A Necessity But As A Perk
Integra Global CEO, Philip Catterton, commented, "Comprehensive insurance cover should be looked at not only as a necessity but as a perk. Quality health care insurance benefits are an important element in ones life, but to an expatriate and their family it has added value. "
Healthcare At Home
Product portability remains a key feature that expats look for when selecting a private medical insurance plan.
Integra Global CEO, Philip Catterton continued, "Having the ability to seek treatment in one's home country is something of significance to an expatriate. Domestic employee or even Human Resource professional may not comprehend the difficulties an expatriate may face in communication, cultural differences and general standards of facilities. Having the ability to go "home" for health care treatment should be a standard consideration of expatriates and their families if the employer is interested in the long term commitment of the employee to the assignment abroad.
Health Insurance Is A Reasonable Expenditure Considering The Overall Expense Of Hiring
Integra Global CEO, Philip Catterton, commented,"Given the special circumstances employers face when hiring expatriates including the cost of initial transportation and accommodation for the interview, moving abroad and perhaps paying housing, relocation expense, schools, local housing, health insurance is a reasonable expenditure considering the overall expense of hiring. As a perk this component to the overall compensation strategy can increase the longevity of the expats career, but for the human resource professional it can also result in savings should the expatriate leave. The costs incurred in finding a replacement may include, for example, recruitment costs, down time, training and additional relocation expenses. All things considered considering health care insurance is normally an essential element of the employee agreement - it does not cost that much more to offer a high quality comprehensive insurance plan, not only for the expatriate but their family as well, especially if it leads to increased employee satisfaction, higher moral and dedication to the assignment and company as a whole."
MEDIBROKER Sales manager Steve Nelson commented, "A good comprehensive medical insurance plan can be worth its weight in gold. Giving your employees the best possible medical care rather than the cheapest will ensure that your employees have shorter absences through illness and so be more productive for the corporation. A plan that includes wellness benefits can be of real value. They should think about incorporating and promoting healthier lifestyles' for their employees with perhaps gym membership. "
Jon Carpenter, Managing Director, Morgan Price noted, "Companies need to consider the value of their medical programs when they look at cost cutting. Often benefits like PMI or IPMI are the easiest to cut or pass back to the staff for self provision. This is short sighted. In addition, companies should look at staff welfare programs – maybe introducing things like stress counselling and/or health checks to ensure their staff remain fighting fit and able to cope with/deliver in this very challenging world economy."
Carl Carter, Managing Director at IMG Europe added, "There is much that can be done by an employing corporation to manage the life cycle of their expatriate workforce and much of this will depend upon the profile and location of their expatriate employees themselves. The first step is to work with an appropriately trained and experienced expatriate broker. Then in addition to relocation assistance and employee assistance programmes offering well-being and cultural support in the early stages of a new expat placement to both the employee and their family they should offer a quality and dependable expatriate medical insurance plan. These are key factors that should be utilized by the corporation. An added advantage is selecting a product such as GlobalSelect that can provide treatment not only in the expat location, but in fact in any medical facility within the complete area of cover being that another country or even back in the comfort and security of treatment back in the home country. Additionally by selecting medical insurance products that include an element of international support and employee assistance as well as annual well-being health checks these can be major supporting factors in helping the expatriate employee life cycle and in delivering a successful outcome for both the employer and employee. "
Adriano Valente Rocha, a health insurance broker in Brazil said, "It is important that corporations start to understand the role of an international project that demands an international employee. Once that is understood, those who manage international HR must understand (or rely on specific consulting firms) that each country features specific guidelines for international employees. Added to that, it is also important that international management get to understand that public health services in foreign countries (especially emerging-economy countries) are from bad to worse and can't provide the desired services in case of medical services overseas."
To read the complete round table click here.
back to top