What Are The Main Complexities Of Conducting International Evacuation And Repatriation Missions?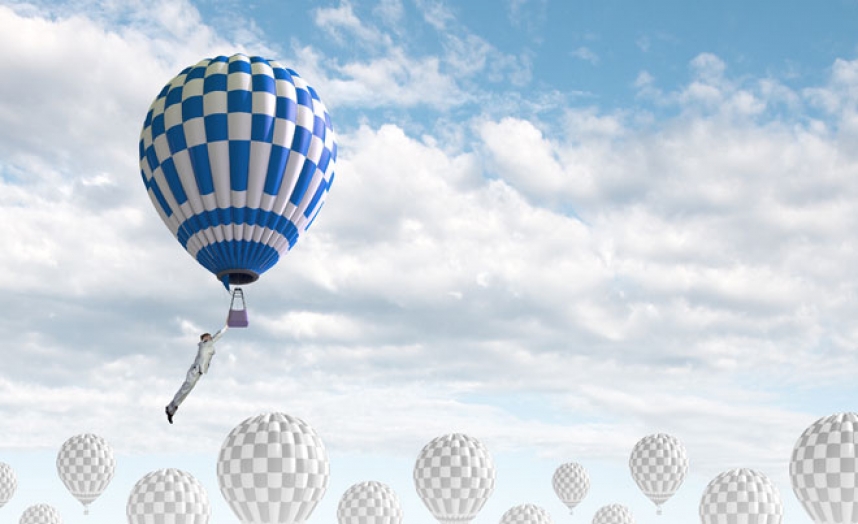 According to global medical assistance and claims providers CEGA, there has been a 30% year-on-year rise in demand for privately-funded medical repatriations.
Heart problems, long term illnesses and complex fractures are among the most common medical ailments at the source of private repatriations, according to CEGA, with demand spanning areas as diverse as southern Asia, the Caribbean and mainland Europe.
"The demand for medical repatriations is greatest from Europe" says Cecilia Geofilo-Pearson, CEGA's Business Development Manager.
"But we are getting requests from all over the world - ranging from straight forward road journeys and scheduled flights with medical escorts, to intensive care air ambulance transfers that necessitate full medical management, complex travel arrangements and hospital admission."
But what are the main complexities when conducting global medical evacuations and repatriations?
Healthcare used to be a local service for local people in a local area serviced by a local GP, maybe a friend of the family. What happens when an expatriate falls sick or has a major accident - What then? Shopping in a foreign country can be hard enough, but what about access to healthcare and medical services?
In this article we hear about the main complexities of international medical evacuation and repatriation missions and how air ambulance and assistance companies prepare for such emergency situations 365 days a year.
Irena Dimitrijevic, Jet Executive: On a daily basis the flight operation and the dispatchers have to overview all the requirements, limitations and challenges of each country and airport. Every single airport is different therefore it is hardly impossible to foresee all relevant costs and changes. The clients on the other hand often require an all inclusive price.
Example: We had a flight confirmation for Tromsø, Norway. When we started to prepare the flight we were told by the local authorities that all of a sudden the airlines require an additional certificate to operate into the northern parts of Norway in the winter season. We have done many operations in winter to this region before but now the restrictions by the government came along and these kinds of changes are daily business. 
In the long term the biggest challenge is to maintain in the highly competitive market with the constantly rising costs in aviation but at the same time keeping the flight prices for the clients as unfortunately the service is mainly price driven. 
Adam Booth, Mayday Assistance: The main complexities include having to communicate with not only the patient/ family to reassure them, but also the treating hospital, local ambulance companies and any other organisations involved on a particular case. This is all before we even commence the planning of the Repatriation which will require completion of a Medical Information form for the airline (or multiple airlines), ensuring that they grant clearance for the flight, organising Medical staff to fly out to the client and that they are well rested prior to the return flight, especially with long-haul flights.
Then the arrangements back in the UK, whether it be transporting the patient home or organising a bed in their local hospital.
Philipp Schneider, Quick Air: One of the main complexities is the "just in time" organisation of a medical evacuation. All steps of the patient transport for example take over in the hospital; ground transportations etc. have to be carefully planned.
Furthermore flight crew duty and rest times as well as local time zones have to be observed regarding a safe and sound transport of the patient. Also unplanned delays have to be calculated concerning oxygen reserve and the stock of medication.
Another complexity is the valuation of the integrity of medical details provided especially when patients stay in remote areas. A detailed query by an experienced medical department is essential for the mission success.         
Claudia Schmiedhuber, Tyrol Air Ambulance: From my point of view – every mission is different and comes with different challenges and complexities. I think the first factor that has to be taken into consideration is the mode of repatriation. There is a significant difference between repatriation via air ambulance jet when compared to repatriation via commercial flight.
Secondly, we have to differentiate the kind of mission – whether this is a repatriation back to the home country to continue treatment or therapy, or a flight to a foreign country to start a new therapy or improve the current status or whether this is an emergent evacuation to safe the patients' life.
Thirdly, the patient's personal situation, as well as any external factors, have to be taken into consideration, carefully assessed and acted upon. TAA has performed thousands of missions over the course of more than 40 years in business and I, myself, have concluded numerous repatriations. No two cases are the same, no two patients conditions are the same, and every country has its own challenges and obstacles to overcome – whether that be a foreign language, cultural differences or indeed a completely different healthcare system. The key for a successful provider, in my opinion, is to be sensitive to all of these aspects and to ensure that everything is taken into account to ensure a safe and comfortable mission.
It is critical for TAA's Operation Centre to ensure that we possess all necessary overflight and landings permits, to confirm that the crew visas are valid and do not cause any delays, to check if there are any accompanying people on board or to see if there are any weather restrictions at the airport of choice. Furthermore, it is necessary for a well-functioning operations centre to be prepared for any unforeseen events that can and do occur during such missions, ranging from any change in the patients' health status through to weather changes or security alerts.
All of these factors mentioned above contribute to the organization and successful completion of a repatriation mission – whether by air, ground or sea.
Eva Kluge, Air Alliance: There is a multitude of complexities. It would be too long to describe all of them. From an air ambulance's point of view, here are some:
Provision of aeromedical infrastructure
Air Ambulance flights need to happen fast and it is unpredictable where on this planet you will head next and which patient you will fly. The provision of an ad-hoc aeromedical infrastructure and perfectly maintained, safe aircraft requires a very high, continuous investment and a sustainable business model.
It also means that your entire organization needs to be very well organized and stocked: have your aircraft, medical equipment and teams ready, including all licences, insurances, pilots' type ratings, trainings, aircraft maintenance, visa, vaccinations etc. Only then you will be able to set out immediately when your client needs your services.
Medical challenges
As mentioned above: your next patient could be 150 kg, elderly person with several by-passes, a 1,5 kg prematurely born baby or just a "normal" adult. For each patient, a careful pre-flight medical assessment is essential. Normally, our client will already have pre-assessed the patient's condition and will share this information with us. Nonetheless we are obliged to double-check on the patient's condition before the mission and when picking him/her up. Once our doctor accepts a patient on board he/she is – from a legal point of view – medically responsible. In most cases, the pre-flight patient information given to us is helpful, but occasionally, we detect e.g. missing diagnostics, unclear information, unknown pre-existing conditions or clinical assessments which would be ok on the ground but not in the air. It may have a dramatic impact if, prior to a flight, our medical team would not ask the right questions. It is also quite important to see the patient in the clinic before departure, speak to the treating doctor, check if his/her condition corresponds to what you have been told beforehand and, after arriving at the final destination, to take the patient to the hospital ("bed-to-bed") for a smooth and safe handover.
Logistics, Planning and Timelines
Landing and overflight permits need to be obtained and fuel needs to be ordered. Heeding the duty times of staff within the legal confines is an essential part of planning.
The medical equipment and medical kit on board need to be regularly maintained and stocked up. They need to be adjusted to the patient's needs during the entire journey (e.g. medication, amount of oxygen). Our medical teams all are very experienced and prepared to react to any change of the patient's condition on board.Especially when flying long range, we come across a variety of wind and weather conditions. Just remember hurricane Matthew in the US some weeks ago.
Any change or delay may also result in higher costs. We have a very good record in punctuality, fortunately. In smaller airports it is sometimes easier to obtain a landing slot, but they usually do not operate around the clock, so you need to land and fly out on time. It is also a bit unpleasant to arrive in a hospital abroad and to learn that there is an unsettled hospital bill – the hospital may refuse to discharge the patient while your aircraft is waiting. It rarely happens, but it does.
We review our missions on a regular basis, internally and together with our clients. The goal is to learn from experience and become even better.
back to top