What Does BREXIT Mean For The International Private Medical Insurance, Assistance And Air Ambulance Industry?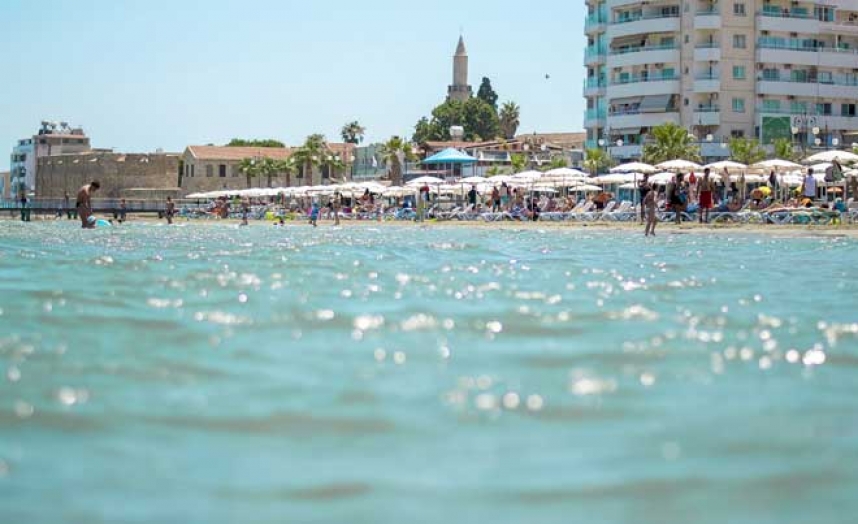 Many Pro Europeans forget the haircut in Cyprus, or how Greece has been handled.
With so many opinions and "reports" on BREXIT, iPMI Magazine speaks with leaders from the fields of insurance, assistance and air ambulance and asks, What Does BREXIT Mean For The International Private Medical Insurance, Assistance And Air Ambulance Industry?
Ian Youngman, IPMI Analyst: The problem with Brexit is that no politician in the UK, USA or Europe actually knows what is going to happen or even when. It is like asking a broker to tell you the full product specification, price and insurer of a new health insurance product before he has sat down with a single insurer. 
For insurers, brokers and assistance companies that have a European base away from the UK it will probably be business almost as usual for the time being and it will be years before the rules in the EU and UK differ. The first problem may be more paperwork and delays in cross-border healthcare. For UK based companies without a base in Europe away from the UK there is a serious dilemma. Do they hope that the quarrelling politicians and trade bodies will get them very quickly into a place where business is almost as now. If I was a shareholder I would seriously worry if the board's future plans were basically keeping their fingers crossed and trusting British politicians to deliver the goods.
In time many UK companies that want to do business in Europe will have to have a base outside of London and Dublin is getting coach loads of insurers and bankers investigating the potential.
Fiona Greenwood, Rowland Brothers International: We can try to predict the impact of Brexit, but until we know the outcome of government negotiations, we cannot tell if or how our service will be affected.
Political fluctuations and changes could affect some aspects of repatriation, but the industry has to move with the times to ensure that we can deal with the changing environment.  But based on our broad and long experience, we can make some suggestions.
Destinations for leisure travel could change, depending on the tourist's perception of best value for money.  The Expat community could be affected, possibly curtailing their time abroad if Brexit affects the value of their pension, their lifestyle or status within their chosen European country. If global businesses decide to move their headquarters, different nationalities could be represented at the new corporate HQ.  We must monitor the changing political landscape, to be prepared for any changes, find suitable repatriation solutions, and meet any challenges in the future.

Shai Gold, Jet Rescue: It is rather clear that unless corrective action is taken by the British Government and the insurance industry, BREXIT will result in upsetting the 'apple cart' in so far as Euro Zone travel insurance, international medical insurance and cross boarder medical claims adjudications are concerned. The consumer can expect increase in the cost of travel insurance to the EU zone due to foreseeable termination of inter-governmental claims reciprocity. I expect the assistance sector will rapidly adjust to the new reality by adjusting its network agreements to reflect the new status of claims related to insured beneficiaries from the UK. 
Further, I also foresee greater incentive for payer utilisation of air ambulance services for repatriation from costly treatment destinations back to the UK, where local cover takes over.  
Philip Catterton, Integra Global: It's all too early to tell. We need to wait and be patient and see how the negotiations develop. But it seems to me that passporting will be one of the victims of Brexit. Financial Markets might survive intact given the importance of the London market to the EU economy. But insurance looks to get the short-end.
So those insurers reliant on passporting their products inside the EU will have their work cut out for them. For those that are not based out of the UK I am not sure it is a problem. But I don't think that iPMI is that strong in the EU anyway. Sure there are exceptions but growth and demand are in other countries. I think we will see overall in the market a general focus on other overseas markets since the relatively easy access is soon gone. This will have the knock-on effect of curtailing choice and offerings.    
Andrew Apps, Bellwood Prestbury: I don't think anyone could have been surprised by Theresa May's statement that Britain will leave the European single market when it quits the European Union after all continued membership of the single market, which would require free movement of people and accepting the jurisdiction of the European Court of Justice which after all was very much the crux of the Brexit vote.
At least we know now what going to happen (or at least partially) and can start to plan and hope that those negotiating on the Britain's behalf are as good as they think they are and secure the comprehensive trade agreements we have been promised.
The industry's (IPMI) ability to sell products across the EU has never been as seamless as it was designed or thought to be. For example Germany, Eire and the Netherlands have set up barriers preventing UK based plan providers from writing local business. Separate agreements between Britain and each EU member country, however painful it might be to arrange, just may be the way forward and open up new opportunities not just for traditional expatriate insurance business but the going local High Net Worth sector.
Only time will tell of course, but the go button has thankfully been pressed.
Philipp Schneider, Quick Air Jet Charter: U.K. Prime Minister Theresa May said Britain's departure from the European Union may bring "difficult times" to the country.
Thinking outside the box these "difficult times" may also come up to other countries and the whole European Union leaving uncertainty to be felt in the business community.
As an optimistic person I strongly believe in the common sense as the UK is an important trading partner. Building a new and sustainable type of relationship with the UK is therefore in everybody's interest.  
I hope that consequences for the international private medical insurance and assistance industry will only be temporary owed to the current uncertainty.
Eva Kluge, Air Alliance: It is rather hard to say what will happen. Right now, it is a bit of looking into the "crystal ball". There are risks and chances for all sides and personally, I do not believe that the effects will be devastating. There will be a transitory period of roughly 2 years until the actual BREXIT.
This will provide some time to learn more about potential outcomes in its aftermath.

There will be effects on the finance sector in general and, specifically in our industry, on insurance.
Travel (health) insurance and assistance have been facing worldwide challenges for decades. Just think of globalization, digitization and demographics.
So they will presumably adjust to new rules in the market. Assistance companies may face a bigger a challenge in recruiting foreign staff.
BREXIT may also affect the economic situation in the UK and travel patterns of insured.
It may become more expensive for Brits to go on holidays or cheaper for others to visit Britain, assuming that the pound will fall.
On the other hand, new insurance schemes could be developed (e.g. for delays on flights which are no longer subject to EU regulations or for foreigners working in the UK.)
Foreign patients in the UK (especially those with statutory insurance) can still visit a NHS doctor or NHS hospital during the 2 year transitory period, and we will see what will come then. 
Claudia Schmiedhuber, Tyrol Air Ambulance: I grew up in a country which was always a very active member of the European Union. So throughout my school career I spent more and more time studying the European Union and its' advantages and disadvantages and I have to admit that I always believed in unifying and working together rather separating and isolating. So the Brexit vote came for me as a surprise and a bit of a shock.
However as the British people have spoken we now have to accept the results. However it made me think about how things are going to change now or whether they will change at all? In my role as Head of Sales Development & Global Client Accounts at TAA I travel about 80% of my time - which means endless passport controls, security checks, currency exchanges and so on. So the first thing that comes to mind is how will it affect business travellers? Will BREXIT make it more difficult for leisure travellers to go abroad? Will it affect the manner of travel from and to the UK? What does it mean for the insurers, insuring not only travellers but also expatriates? 

From my point of view the "BREXIT" is still a rather abstract construct as I can't fully comprehend its consequences for me as an individual and for our industry. What I do know is that people will monitor the situation and I strongly believe that the tourism in Britain will be hit by this. Change, whether good or bad, will lead to certain insecurity within travellers and will put them in kind of a monitoring / supervising status.
But what does it mean for our industry? First of all, British citizens might decide to rather stay within their country until all of the changes are complete - meaning fewer travel insurances would be sold.
Secondly tourists might choose a different European destination to avoid the passport controls and currency changes which will decrease the business in the inbound Medical Assistance & Air Ambulance business.
Thirdly it will have a direct impact on the expatriate business which has been part of our industry for a long time. With the further development of their future rights in the unknown there might be a movement towards migrating back to their home countries to assure a safe and stable future. This would lead to a decrease in expat insurance policies as well as a decrease in work for the Medical Assistance companies.
It will have to be seen what impact it will have on the transportation of people, whether via Air Ambulance, Commercial Flight or Ground Ambulance, BREXIT will have and what has to be done to smoothen the progress.
There are still a lot of unknown factors that have to be taken into consideration before we can fully come to a conclusion on what this will mean for our industry as of right now, everything being said is based on speculation and prediction. However, there is one thing that I am sure of, that we - as an industry - will continue to work together seamlessly to ensure the best care for all of our patients, regardless where they come from.
Irena Dimitrijevic, Jet Executive: I cannot speak about consequences for the insurance & assistance companies in regards to global medical treatment costs. 
But representing the aviation sector, I have to say that the BREXIT does have a negative impact for the European, non British Air Ambulance providers.
The goal of the BREXIT was to strengthen the British market. With a devaluated Euro we have already become more expensive for the British insurers which results in a movement of markets. For the British insurance and assistance companies it means higher prices for the export, in our cases the European Providers. It won't have a positive influence on the competition.
Furthermore we are expecting that permissions for flights coming from the EU will need to be requested for entering Great Britain, possibly even royalties might occur. I assume this would also apply for the British carriers when entering the EU. At this point we have to say that none of these have already been implemented.
In a long-term we will be facing more bureaucracy, higher prices and more restrictions in Europe.    
I am sure the travel industry will change in terms of holiday destinations (less Europeans travelling to the UK for example) but these are usual trends we are always facing in the industry.
back to top