The Evolving Face Of Health Insurance In The UAE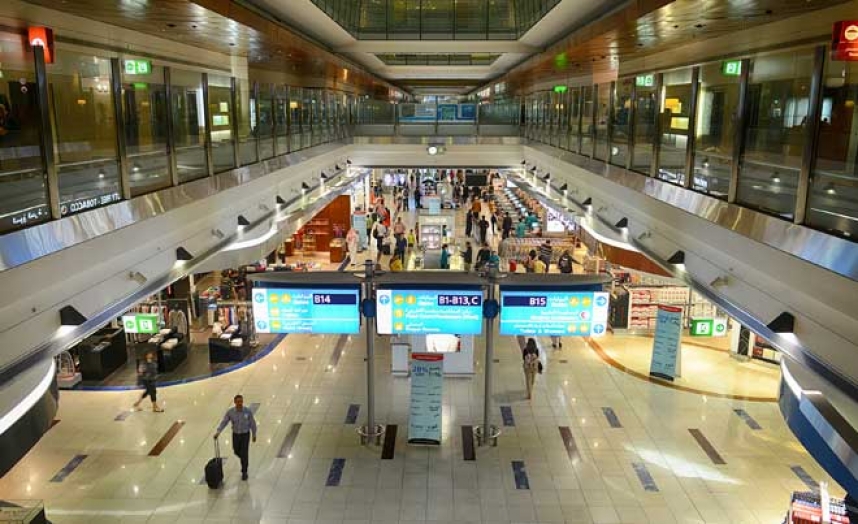 In The iPMI Picture: Dubai International Airport.
Written by Simon Isgar 

Partner 

Kennedys LLP. Kennedys is an international law firm with expertise in litigation and dispute resolution, particularly in the insurance/reinsurance and liability industries. With over 1,500 people worldwide across 27 offices in the UK and Europe, Middle East, Asia Pacific and the Americas, they have some of the most respected legal minds in their fields.
Individuals and organisations resident in the United Arab Emirates (UAE) need to be aware of local legal requirements regarding health insurance.  Otherwise, they run the risk of encountering difficulties with the UAE regulators.  This article addresses those legal requirements.
The UAE is a constitutional federation of seven Emirates: Abu Dhabi, Dubai, Sharjah, Ajman, Umm Al Quwain, Ras Al Khaimah and Fujairah.
The UAE Ministry of Health oversees the Northern Emirates including Ras Al Khaimah, Ajman, Umm al Quwain, Sharjah and Fujairah.  Some of the Northern Emirates have established new healthcare institutions or reformed existing ones1.  For example, Sharjah established the Sharjah Health Authority by Sharjah Amiri Decree No 12 of 2010.
In May 2014, the Ruler of Sharjah announced a medical insurance program covering families of all Sharjah government employees2 and although Sharjah has not introduced a mandated health insurance system for expatriates, it is clear that the Emirate does have the means to sustain such a scheme.  Sharjah regulators are currently assessing the local viability of introducing such a scheme, but there is no time frame yet as to its implementation.
It is clear that the UAE is moving towards a more expansive health insurance system and all UAE's residents may have mandatory health insurance in the not too distant future.  A federal law was drafted in 2013 and is currently with the Ministry of Finance3 for review.
Abu Dhabi and Dubai are at the forefront in terms of sophisticated health insurance regulations for their residents.  Both Emirates have their own laws and regulatory bodies specific to healthcare, including the regulation of health insurance. In both, it is mandatory for all residents to have a minimum level of medical insurance cover.  As these Emirates welcome the majority of expatriates in the UAE, we discuss the evolution of mandatory medical insurance in these Emirates.
Abu Dhabi
Abu Dhabi's journey towards mandatory health insurance started in 2005 with the passing of the Abu Dhabi Health Insurance Law (Law No 23 of 2005) (Abu Dhabi Law), which made it mandatory for all citizens to have the basic health insurance cover from 1 June 2006.  Subsequently the health insurance regulatory system was divided between two regulators, the Health Authority Abu Dhabi (HAAD), which is responsible for regulating the health sector and the Abu Dhabi Health Services Company (SEHA), which is responsible for managing government-owned healthcare facilities in Abu Dhabi.
Under the basic health insurance plan, which is regulated by HAAD, there are two health insurance plans, (i) the Thiqa Plan, which is for Emiratis only; and (ii) the Abu Dhabi Basic Plan, which is offered to expatriate workers with a visa issued in Abu Dhabi.
Pursuant to the Abu Dhabi Law, subscription to the health insurance scheme is compulsory for non-UAE nationals and their families who are residing and working in the Emirate, and optional for others.  All employees and their family members should be covered by their employers.  Every individual must provide cover for those they sponsor, at the date of arrival in Abu Dhabi, for example, a husband sponsoring his wife.
The compulsory health insurance scheme in Abu Dhabi includes medical treatment services in the nature of:
Medical examination, treatment and primary healthcare provided in clinics and medical centres by general practitioners and specialist doctors;

Laboratory tests and x-rays, in-patient stay and hospital treatment, regular dental treatment, but excluding orthodontics and dentures. 
The Abu Dhabi Law is very prescriptive in nature and stipulates not only what must be covered, but also what must not be covered.  For example, maternity cover is limited to married women and AIDS-related conditions are excluded.  This reflects the legal system and local cultural sensitivity on these matters. Uniform prices for basic health coverage is set by HAAD, while customers can choose to enhance their cover through the purchase of optional benefits and products.
There are various penalties which apply in respect of any violations of the Abu Dhabi Law.  For example, if a sponsor passes on part of the cost of the health insurance policy to the Insured, they will be fined AED 10,000 for every Insured, and the sponsor must also refund the deducted amount to the Insured.
Recently, HAAD has modified the Basic Plan to include age banding for certain age groups to cover their own costs of medical services through the introduction of co-payments and deductibles under the Basic Plan.   
Under the recent modifications to the Basic Plan, workers over the age of 40 may have to contribute up to 50% of their policy's premium.  However, this co-payment percentage is flexible and can be agreed between staff and their employers.  Employees will also have to pay half of the policy's premium for their dependents (e.g. wife and up to three children), depending on their dependents' ages, if the employer does not agree to cover these costs.  The cost of insurance for other dependants, such as parents, will also have to be fully borne by the individual4.
Before these modifications were introduced, the basic coverage was at an annual premium of AED 600.  This has now increased to AED 800 for expatriate employees between the ages 18 to 59, and AED 5,500 for employees at the age of 60 and above.  For married females between the ages of 18 to 50, there is an additional mandatory maternity surcharge of AED 750.
Dubai
Dubai's health insurance is regulated by the Dubai Health Authority (DHA) and governed by Law No 11 of 2013 (Dubai Law).  Implemented from February 2014 the Insurance System for Advanced Healthcare in Dubai (ISAHD) was staged over three phases according to employer workforce size, the last phase being completed in June 2016.  The cover is 100% financed by the employer, who is prohibited from passing the cost back to employees.
The Dubai Law states that employers are obliged to provide their employees with a minimum level of health insurance in accordance with the Dubai Law and sponsors are obliged to cover those they sponsor (if they have not already been covered by an employer).  
Regulations issued pursuant to the Dubai Law set out the Essential Benefits Plan (EBP) for the Mandatory Insurance Scheme in Dubai.  The premium under the EBP is AED 500 to 700 per year to provide insurance services up to a total coverage amount of AED 150,000 per year.  However, the EBP cover can only be sold by an insurer if it is specifically licensed to sell such plans.  Such insurers are called Participating Insurers and can only offer their products to lower salaried band workers earning AED 4,000 or less.  Other insurers licensed with a Health Insurance Permit (HIP) under the DHA licensing regime can offer "Enhanced Products" to residents not within the salary band mentioned above, and these will be typically underwritten medical products following the DHA's Standard Notices, Circulars and Policy Directives.
The regulations also contain excluded healthcare services except in cases of medical emergencies, excluded (non-basic) healthcare services and healthcare services outside the scope of health insurance.
The deadline for full compliance was 30 June 2016, but a grace period of six months until 31 December 2016 was provided by the DHA for the category of non-employees and those they sponsor as dependents.  The category of non-employees includes individual sponsors, their dependents and their employees such as maids and cooks.  The DHA recently announced that they will continue accepting health insurance applications in 2017 due to the large rush by residents to buy insurance packages in the last few days of 2016.
The compulsory health insurance is linked to the visa system.  After a certain date (which has not yet been announced), the visa system will not accept applications from residents who do not have the mandatory health insurance cover.  
A parallel project is on going, by which health insurance cards (that are provided to all insured individuals by health insurers) will be abolished, and information on the individual's insurance will be captured on their national identity card (Emirates ID).  Similar projects are being considered in other Emirates.  Indeed, Sharjah is planning to implement this from the very beginning of its mandatory health insurance system.
Practical consequences for Individuals
Residents of Dubai and Abu Dhabi should first look on the HAAD or DHA websites: www.haad.ae or www.dha.gov.ae, to find a licensed insurer.  Secondly, residents should ensure they and the people they sponsor are covered by an adequate health insurance policy, which is compliant with the law of the Emirate in which they reside.
Footnotes

1https://www.lw.com/thoughtLeadership/uae-healthcare-regulation-2013-update
2http://www.thenational.ae/uae/health/new-dh50-million-health-insurance-programme-for-sharjahgovernment-staff;
http://www.thenational.ae/news/uae-news/health/sharjah-to-launch-new-health-insurance
3http://www.thenational.ae/uae/health/mandatory-health-insurance-for-northern-emirates-in-pipelineofficials-say
4http://www.haad.ae/haad/tabid/58/ctl/Details/Mid/417/ItemID/591/Default.aspx
back to top