The United States Welcomes Bermuda With The US Insurance Seal Of Approval Featured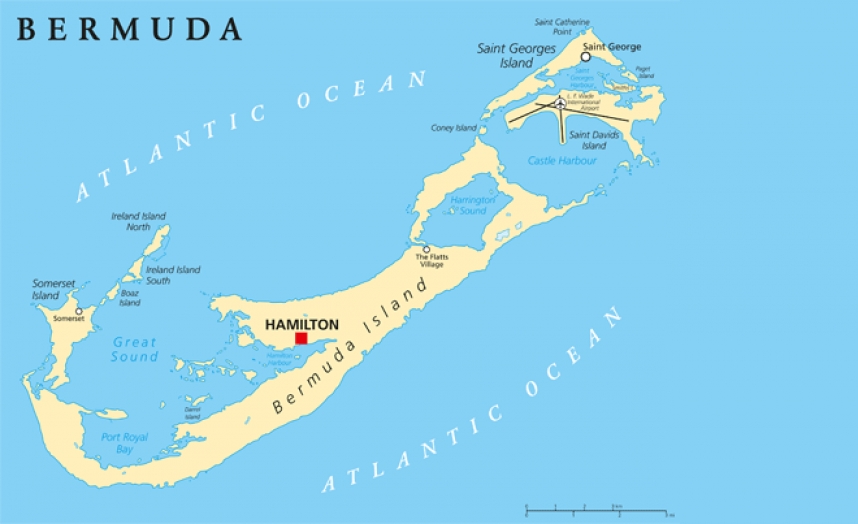 A short two-hour flight east of the United States lies the beautiful island of Bermuda. This small, yet powerful territory has qualified jurisdiction status from the NAIC, (National Association of Insurance Commissioners). This status breeds many benefits, among them, the reduction of collateral requirements for its reinsurers who do business in the US, a victory for entrepreneurs and beneficiaries alike.
Where did it all begin?
Just after the young United States of America gained independence from Great Britain, it was a rugged and difficult time to live.  In 1784, the Bermuda Marine Assurance Company needed a shipment to reach its destination safely and it could simply not afford to fail. It issued, for the first time ever, a policy to cover a shipment of cargo from Bermuda to Philadelphia. From that point, British insurance companies were motivated to appoint and rely on agents in Bermuda and the seed of insurance policies on the island was planted.
Jumping to 1903, a company of Bermudians formed the Bermuda Fire and Marine Insurance company, no other insurance company was formed until after World War 2. Finally, in 1962 the idea of captive insurance sprouted and international insurance was born on the island. And the timeline thickens.
In the 1990s, the lack of insurance companies became clear in the minds of Bermudians and by the 2000's, its insurance marketplace's reputation for innovation took a definite foothold in the international markets.
Yet throughout the centuries, nothing has been as all-encompassing as the National Association of Insurance Commissioners' agreement with the Bermuda Monetary Authority, creating fair, safe, and highly efficient insurance markets between the two countries. Setting in stone the fact that Bermuda is a force to be respected and reckoned with.
"It is a testament to a long-standing relationship coming to fruition, and certain recognition of the trust we both have for our respective jurisdictions" said Jeremy Cox, chief executive officer of the BMA (Bermuda Monetary Authority)
The BMA is an exemplary supervisory authority. Lifting Bermuda into the stratosphere of strong public disclosure requirements, stress tests and risk management, to name a few of its beneficial and robust attributes.
Additionally, the Bermuda Business Development Agency (BDA) paid Miami, Florida a visit recently, as Bermuda extends its pragmatic and effective arms toward the Latin American markets. "We're seeing a lot more work coming from Latin America, and Miami is clearly a conduit…" said Ross Webber, BDA's CEO.
High-net-worth Latin American families have called Miami home for a long time, and in the last few years it has had over 35% increase in its tax base. Progressive insurance companies, however, such as WellAway Limited have known this for years. WellAway has developed headquarters in both Bermuda and Miami. To promote products and reach fiscal goals, it's a sure bet. Visits from Bermudian delegations holding meetings in the Greater Miami Chamber of Commerce, including Miami Mayor Francis Suarez, are a testament to its growing position in the field.
It has been a long journey since that first policy in 1784, but Bermuda does not expect to cease its profitable and positive grasp on the world insurance market. From Miami, to the world. The sky is the limit.
For a list of reinsurance qualified jurisdictions visit: http://naic.org/documents/committees_e_reinsurance_qualified_jurisdictions_list.pdf
For information on Bermuda-based insurance policies visit: www.WellAway.com
By Armando A. Diaz, Writer.
WellAway Limited
For more information about WellAway please visit their micro web site on iPMI Magazine, here.
For information on Expatriate Health Insurance contact WellAway:
Website: www.wellaway.com 
BM: +1 441 296 0651 
FR: +33 1 78 90 38 68 
BE: +32 9 352 00 22 
DK: +45 32 70 99 17 
UK: +44 2036 036 804 
Email: This email address is being protected from spambots. You need JavaScript enabled to view it.
back to top