It's In The Genes For International Medical Insurance Providers Featured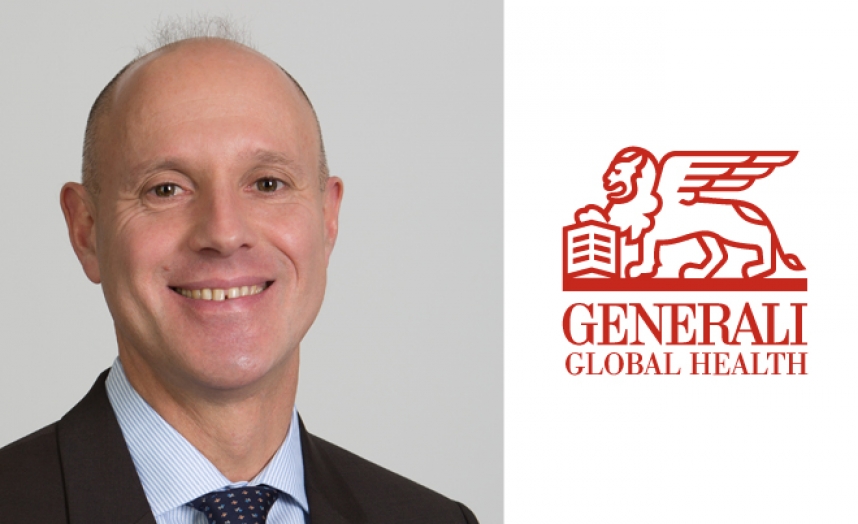 In The iPMI Picture: Marco Giacomelli, CEO of Generali Global Health (GGH).
Marco Giacomelli, CEO of Generali Global Health (GGH), believes the IPMI market should be embracing genetic tests to better manage the health of members. With genome testing for cancer patients included as an optional service within GGH's range of Global Choice products, he explains how this procedure will transform the way members can be treated in the future.
We introduced genome testing to our flagship product platform Global Choice early in 2017. This service helps doctors to make more informed choices about treatment pathways for our members diagnosed with cancer. It's an efficient and straightforward swab test that provides recommendations based on personal genetic profiles. Treatment can be more personalised to a member's specific cancer type, thus increasing the likelihood of a successful outcome.
RELATED READING: iPMI Magazine Speaks With Marco Giacomelli, Head Of Generali Global Health
The way forward
The UK's chief medical officer, Prof Dame Sally Davies, released her annual report, Generation Genome, in July 2017, where she heavily promoted the use of genomics in the UK's NHS. In the report, Prof Dame Sally cites that genomic medicine has the potential to save costs and improve quality of care by targeting treatment, maximising benefit and reducing side effects. Essentially, she believes it provides patients with better and safer treatments, opportunities for screening and possibilities for prevention.
More than just a test
In many respects it almost sounds irresponsible not to make full use of genomics. There are certainly many positive, but providing the test also brings some responsibilities. After all, testing helps to decide the future of a patient's medical health.
It is also necessary to make specialist counselling and follow-up treatment available. Once a specific cancer gene is found it sparks the start of a process involving monitoring, medical care and often some hard to make decisions. Treatments too can be invasive and life changing, both for the member, their families and their colleagues.
Healthcare authorities and scientists globally are pushing ahead in developing healthcare solutions that make use of genomic testing. Like Prof Davies, they believe genetic testing is the way forward for medical progress and are investing heavily in the procedure.
According to the WHO, many countries are already testing and investing in genomics. Brazil for example has invested $11 million US dollars to start a genomics programme. In Cyprus and Sardinia Genomics has been used to increase awareness and control of thalassemia – which is prevalent in the Mediterranean - with encouraging results.
The WHO has set up the Human Genomics in Global Health Initiative, which recognises the role of human genomics research and related biotechnologies in achieving many public health goals. This includes reducing global health inequalities by providing developing countries with efficient, cost-effective and robust means of preventing, diagnosing and treating major diseases that burden their populations.
However, with the growing interest in genomic testing globally, there is also a requirement to assure the quality of the services provided and to start regulating this sector. For example, in the US, a leader in genetic testing, a wide variety of public and private sector organisations have established a national framework of quality assurance. The EU and countries such as Australia are now following suite to also provide the same assurances.
Insurers will also therefore need to make sure they support and work with tried and tested partners as the demand and use of genetic testing continues to grow - back to assuming our responsibilities that I mentioned before.
The future of genetic testing
So, genomic testing appears to have an exciting future. Tests can now be used to diagnose many forms of cancer, and other genetic diseases such as Parkinson's and Chron's, more precisely. Indeed, genetic research is being used in many different sectors of medicine, including indicating that some forms of obesity are a result of genetic disorders.
Genomics saves time and cost in the diagnosis of rare diseases. There are over 7,000 rare diseases affecting small numbers of populations. A process of elimination often must happen before a diagnosis can be made however and a genetic test provides a fast and efficient method of doing this.
As Prof Dame Sally outlined in her annual report, genetic testing brings precision medicine, providing the ability for pharmaceutical companies to create new drugs for severe genetic diseases. Pharmaceutical companies such as Roche are doing just this. Roche has partnered with insurance companies in selected markets, including Europe, to support the development of health insurance products for specialised oncology care.
And, through partnerships with re-insurers, Roche has enabled the launch of several private health insurance products, primarily critical illness and cancer plans with special focus on breast cancer.
In 2016, Roche began exploring options to expand the private health insurance initiative beyond cancer funding to molecular diagnostic services offered by Foundation Medicine focused on cancer. This is an area Generali Global Health are exploring with Roche.
Medical health insurance providers must be key players in genomics
The future is positive for the use of genomic testing and its development is gathering momentum. Such developments are likely to lead to routine screening for a host of diseases sooner than you may think. Health insurance providers must be part of this movement and recognise the efficiencies and cost savings genetics can bring to the healthcare sector, as well as the improvement in wellness and health for our members.
back to top