In Pursuit Of Your Travel Dreams: The Way Forward Is Not Always Smooth Featured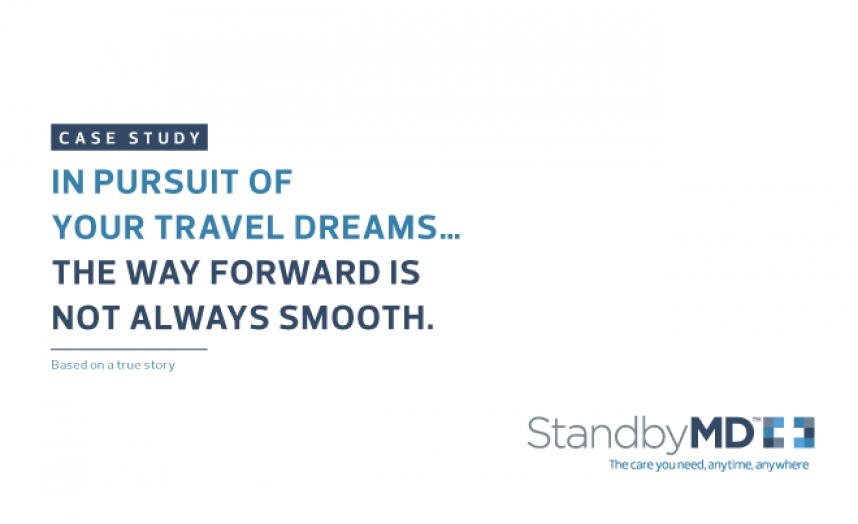 Based on a true story, "In pursuit of your travel dreams… the way forward is not always smooth" introduces Jeff and Martha Smith, snowbirds in Los Angeles, California, and their experience when Jeff thought he had a cold. Jeff had an opportunity to use telemedicine, visited an urgent care centre and the case study concludes with a visit from a house call doctor. By using StandbyMD he avoided an expensive visit to an Emergency Room and the total estimated savings to his insurer were over 80% of predicted hospital costs.
Insurers and assistance companies are well aware of the limits of traditional solutions like backend negotiations and usage of a restrictive network of providers. StandbyMD is a recent solution based on a proactive directional concept that promises better outcomes in meeting the difficult challenge of lowering claims costs, while enhancing members' experience and increasing their satisfaction. This article questions the validity of this promise through the analysis of a story about a Canadian couple who used StandbyMD's services when on a leisure trip in the USA.
StandbyMD is a worldwide on-demand directional care program for outpatient services. It is a cost-effective and comprehensive solution that strives to significantly reduce your outpatient net-paid claims. This innovative and unique product provides your members with high quality medical assistance and very personalised service.
To learn more please visit: www.standbymd.com
In Pursuit Of Your Travel Dreams: The Way Forward Is Not Always Smooth
Related items
back to top