Digital Risk Management Solutions In A Global Pandemic Featured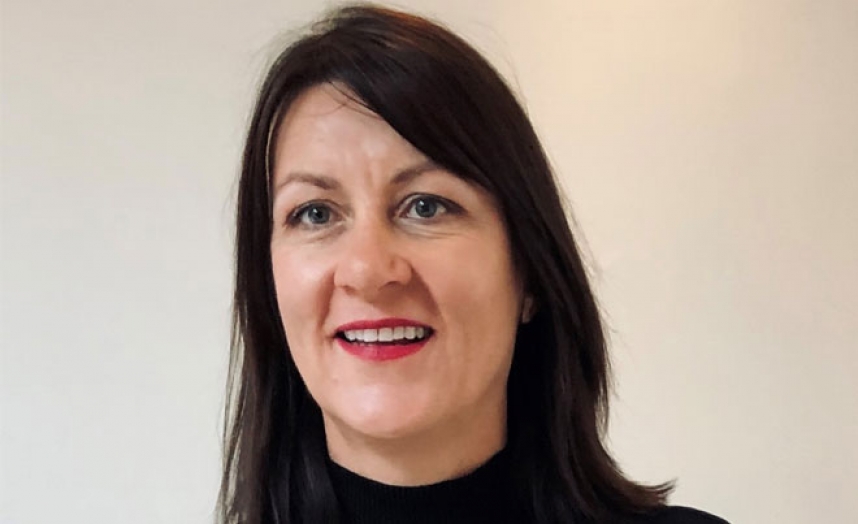 In The iPMI Picture: Angela Smith, Head of Proposition Development at Charles Taylor Assistance.
By Angela Smith, Head of Proposition Development at Charles Taylor Assistance.
The business travel market contributes as much as $1.4 trillion to the annual global economy, according to the Global Business Travel Association (GBTA). And, as the world continues to feel the heat of the COVID-19 pandemic, there has never been a greater need to enable those who can resume global movement to do so in a safe and managed way.
The pandemic hasn't just highlighted the importance of destination-specific intelligence on disease outbreaks, it has also increased the thirst for knowledge about a globally mobile employee's own health conditions. And the onus is on employers to ensure that the right precautions are being taken.
This is where digital solutions are playing a vital part; enabling back-to-travel and back-to-work risks to be managed proactively, helping employers fulfil duty of care responsibilities, and even reducing employee anxiety.
Managing back-to-work and back-to-travel risks
According to travel platform Skift, "Customers are interested in and willing to travel again when they are allowed to do so, even before a vaccine is available at scale." Meanwhile, 62% of respondents to a recent survey conducted by the International Air Transport Association (IATA) stated that they expected to see travel starting to recover sometime in the next six months.
However, in the context of COVID-19, it is essential to ensure that employees are assessed fairly for global movement, and that employers can implement the right measures to protect them, whilst also meeting duty of care obligations.
Here at Charles Taylor, we have responded to this need by launching a new digital tool, Venture, that uses hard evidence to assess an individual's COVID-19 risks.
Drawing on our 25 years' experience of medical screening, Venture identifies employees' likelihood of developing serious symptoms of COVID-19 (or of being susceptible to other medical risks) and can be configured to destination or employer-specific requirements. Employees simply complete a brief online assessment to produce an individual COVID-19 risk assessment – and this enables their employers to understand their specific risks, take the right mitigation measures and allow them to resume travel or in-office work accordingly.
Initiatives like Venture can offer value that extends beyond risk management too, by providing businesses with aggregated and anonymised data on the health of their employees. This can enable employers to take proactive steps that meet employees' physical and mental health needs at a local or company-wide level; all without having to divulge an individual's sensitive information.
What else should employers expect?
In the context of COVID-19, digital solutions are also providing wider risk management support for globally mobile employees.
Employers should expect global assistance providers to offer single digital platforms to meet their travel risk management and integrated medical and security assistance needs. As part of this, itinerary travel tracking apps are valuable and can be accessible via mobile devices and Wearables; providing seamless medical and security intelligence, response and assistance services via a single point of contact. 
With check-in, SOS & tracking functions, an app can enable employers to be fully informed about globally mobile staff's real-time and itinerary-based locations in the context of current and upcoming security and health threats - not least an outbreak of COVID-19. Its instant alerts should communicate threats to managers and employees, so that travel can be delayed, and - if needed -  medical and/or security assistance can be requested at the swipe of a screen.
As important are digital diagnostic tools - not least for employees in remote areas of the world. Here at Charles Taylor, customers are drawing on our Digital Health Service, which allows us to integrate telemedicine and advanced diagnostic services into the medical assistance process. Looking ahead, we're planning to add to our services and are assessing the role of AI in helping us to further support our assistance customers. 
Looking to the future
As global movement resumes in the wake of the pandemic, there will be more and more demand for digital tools that enable employers and globally mobile employees to be aware of real-time risks abroad - and that allow easy access to medical and security assistance.
In the context of this ever-evolving business travel landscape, assistance providers must keep the developmental momentum going; recognising that flexible digital solutions can ease processes and reduce risks for business travellers and expats, whilst helping employers meet duty of care expectations.
But it is also important to recognise the value of human interaction - and to remember that nothing can replace the reassuring voice at the end of the phone in an emergency abroad.
Above all, there's no 'one size fits all' solution. Effective travel risk management and support has got to be about providing bespoke responses to specific needs.
back to top