What Is Happening To Migrant Workers? You May Be Surprised Featured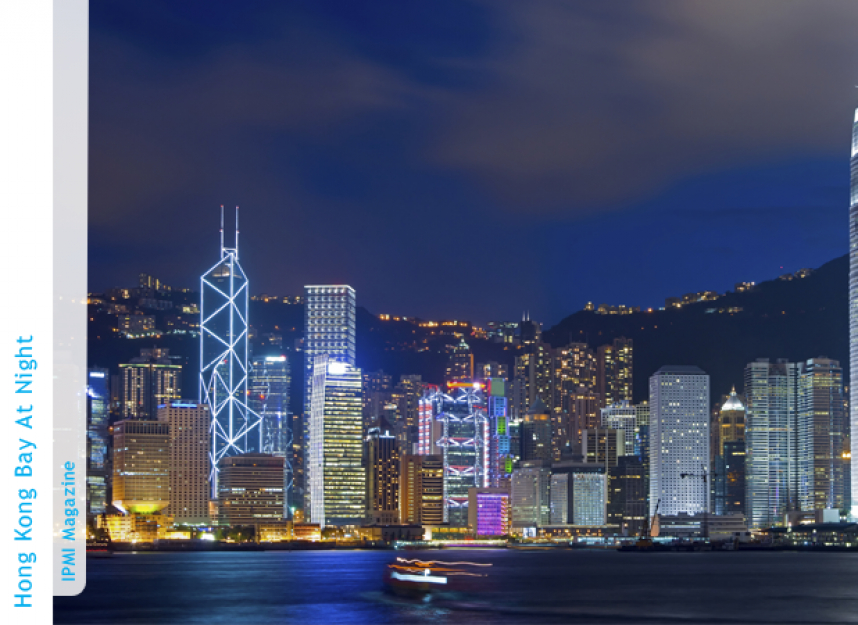 The report is full of figures but far more useful are the comments and trends. I will pick out a few pointers that jumped out and attempt to interpret them.
PAST and PRESENT
With the spread of the pandemic, a number of factors combined to reduce deployment of labour migrants in Asia. Asian countries introduced visa issuance and border restrictions to control the spread of the pandemic. Some Asian countries suspended deployment to destinations affected by the pandemic. Business closures and slowdowns led to reduced demand. Commercial flight schedules limited opportunities to travel even when other restrictions were not in place.
Most destination countries have been slow to reopen so this continued well into 2021.
RELATED READING: International Health Insurance (IPMI) 2021
The main form of migration from Asian countries is temporary labour migration, usually directed to non-OECD countries. In 2019 the flow of workers for employment abroad reached 4. 9 million. The main driver behind a rebound in 2019 was a sharp increase in the flows between South Asia and Saudi Arabia.
The Philippines remains the top Asian origin country of overseas workers. In 2019, more than 1.5 million OFWs were deployed.
Bangladesh is the second main country of origin with 700,000. 2017. Pakistan was third in 2019, following a sharp increase in the number of registered workers for overseas (+63%) compared to 2018. India also saw an increase in worker emigration (+8%) but the total reached in 2019 (370,000) remains low compared to the levels observed in the past 10 years. Outflows from Viet Nam have steadily increased since 2012, by around 10,000 per year, and stood just above 150,000 in 2019. Viet Nam is now confirmed as one of the top origin countries.
The number of Asian temporary migrants going to Japan and the Republic of Korea, the two Asian countries belonging to the OECD, has been increasing sharply in recent years.
Few think of Japan or Korea as destinations for expats.
Highly skilled migrants coming to OECD countries have increasingly come from Asian origin countries. Indian nationals dominate the United States, the main temporary permit for skilled migrant workers,
Few think of the USA as an expat destination needing IPMI.
The myth that educated Westerners become expats while only poorly educated Asians are temporary workers ignores the massive educational advances in Asia, Africa, and China. Some companies need to amend their literature and marketing messages.
One of the main components of international migration is for study. The number of international students in the world increased by 4% in 2018 and reached 5.6 million. Among them, 2.9 million were Asian, which represents another rise of Asia's share as a region of origin, to 52%. Asia has also gained share as a region of destination in recent years; in 2018, its 800,000 international students enrolled comprised 14% of the global total. China is the top Asian destination and expands its lead in the region every year. In 2019, more than 260,000 students were enrolled in the PRC's tertiary education institutions. Japan is the other major Asian destination country and also sees a steadily growing number of international students (183,000 in 2018). Further behind, the Republic of Korea follows with 85,000 international students in 2018 (+20%). Malaysia ranks fourth and is the only major country to see a decline. In 2019, Malaysia hosted only 82,000 international students, compared to 124,000 in 2016. In Singapore and in India, enrollments are stable at around 50,000 international students.
Asia has always been the main region of origin of international students in OECD countries. The number of Asian students enrolled in OECD universities jumped 8% in 2018 to approach 2 million, more than half of total enrollment.
Too few IPMI providers have student policies, rather than offering standard IPMI ones. The market is often left to specialists. There is an assumption that is European or American students going within Europe or Asians to Europe. Few think of the destinations above. Why not a rolling monthly student policy for the duration of their course with options to continue if they stay in the country to work?
FUTURE
Short-term policy changes and longer-term structural shifts in demographics and the nature of work were already forcing planners to consider how to prepare for new challenges. Medium and longer-term factors will help shape labour migration in Asia in the next 15 years. Underlying trends could reshape the map—some of these are certain, while others are less sure.
From 2022 Gulf Cooperation Council (GCC) countries, the main destination of labour migrants, may see slack demand. The limited reserve of skills in the GCC countries means that nationalisation of the labour market will likely only affect a part of deployment; these countries cannot wean themselves from their reliance on migrant workers in the short term.
But political pressure to give good jobs to locals and only keep the scud jobs for worker migrants is heavy in some countries. There are too many global IPMI providers in the Gulf region so static or reduced demand and squeeze on price will hit those that do not offer cover to locals hardest.
The picture for EU countries presents a mixed situation. Lower demand post-pandemic in EU OECD countries could limit migration opportunities for Asian migrants. But more proactive recruitment of international students and highly qualified workers could lead to an uptick in flows from Asia, particularly to European countries with an ageing and declining population that need temporary or permanent immigrants to work.
China is actively pursuing a transformation from an export-oriented, low skilled, and labour- intensive economy to a science, technology, and innovation-based economy, a transition that demands highly skilled workers. To this end, the government is introducing specific schemes and policies to attract educated and skilled international migrants, as well as PRC professionals working overseas. In 2018, the PRC introduced a new visa category for foreign talent to support the PRC's proactive research and development strategy.
China has become a major destination for international students. It has multiplied the number of scholarships for international students as well.
Singapore is another non-OECD country attracting qualified foreign talent. In addition to creating special work visa categories targeting researchers and scholars, a government agency facilitates outreach to skilled foreigners and potential Singaporean returnees including students, highly skilled professionals and workers, entrepreneurs, and investors.
By 2035, the PRC and other non-OECD countries in Asia may become magnets for top global talent, inducing talent to move, stay and raise families, attracted by the quality of life, better economic prospects and salaries compared to OECD countries. As the competition for talent gets tougher, OECD countries may find it increasingly difficult to attract or retain skilled workers, while remaining reliant on immigrants to supplement their labour force in the face of aging populations.
Many companies are targeting China, fewer target Singapore, but how are they covering this new generation that moves there as expats but never goes home?
YOU CAN WORK ANYWHERE
Digitisation and the increasing cross-border movement of data and information facilitate new forms of the global division of labour and migration in which work is independent of any requirement to be in a specific physical location.
Virtual migration is a particularly growing phenomenon as online and remote work platforms are enabling people to perform work for overseas employers under the legal, temporal, and cultural frameworks of destination countries without having to move country.
Another growing phenomenon arising from technological advances, digital infrastructure developments, and new employment models is digital nomadism—a novel mode of lifestyle-centric and location-independent labour migration in which workers (digital nomads) combine online labour and potential mobility to maintain a lifestyle of permanent travel, working remotely in cultural and nature hotspots around the world. Asian countries, and especially Southeast Asian countries (e.g., Thailand, Indonesia, Malaysia, Vietnam, and Singapore) tend to be among the most popular destinations for digital nomads.
Some countries have introduced remote work, freelance, or digital nomad visas (or some extensions in their existing types of visa to accommodate remote workers), including Australia, Georgia, and Thailand in Asia and the Pacific; Germany, Czech Republic, Portugal, Norway, and Estonia in Europe; and Costa Rica and Mexico in Latin America.
This produces a new type of expat- one who is from Country A, works for a company in Country B but lives as a digital nomad in Country C. Most countries encouraging digital nomads demand that they have international health insurance while others demand they join the state health insurance scheme. So there is a demand for top up as well as standard IPMI.
As digital nomads develop from to include individuals working for a corporation in a third country insurers will have to change their thoughts and wording on local care, repatriation and cross-border care.
RELATED READING: International Health Insurance (IPMI) 2021
back to top