The Death Of The Credit Standard In IPMI & Travel Insurance Featured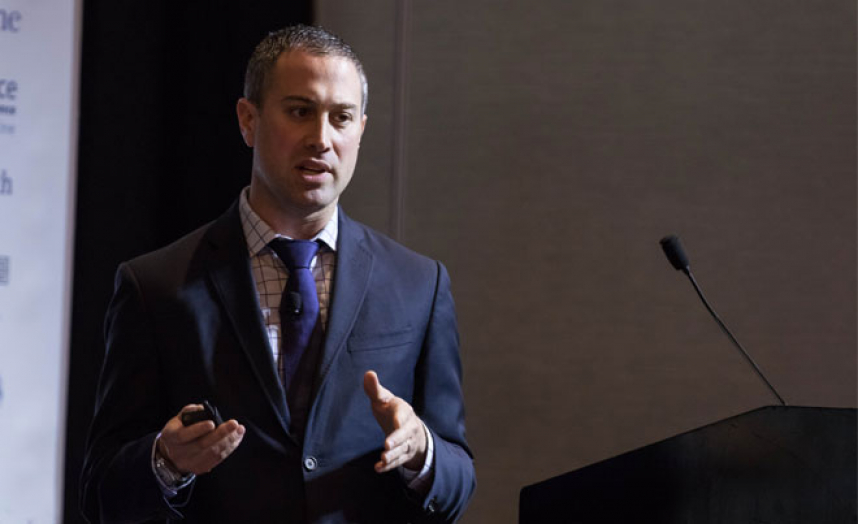 In The iPMI Picture: Scott J Rosen, Founder and CEO, MDabroad.
Written by Scott J Rosen, Founder and CEO, MDabroad.
The pandemic has impacted the travel and IPMI policy service industry in many fundamental and some unexpected ways. As the near cessation of cross-border travel caused a sharp drop in revenue followed by drastic cost reduction measures, the specter of a prolonged depression in our industry has forced us to look introspectively to examine the efficiency (or inefficiencies) of our organizations and to challenge the prevailing models of how we do business.  We are now forced to rethink the long-held paradigms, business models, practices and workflows that have existed virtually unadulterated for decades, such as the unsecured payment guarantee that has been the tool for payers to access credit.
The economic crisis of our industry exposed the dysfunctional claims payment cycle with a series of defaults of healthcare payers concerning their obligations to providers and correspondents. We have seen thinly capitalized businesses fail and others simply not honor obligations, resulting in a cascade effect across the entire value chain, specifically impacting medical service providers. The "GOP" (or Guarantee of Payment) and its several iterations[1] were defaulted upon as insurers and their representatives were unwilling to pay bills, using the pandemic as a pretext to avoid payment for services rendered in good faith by medical providers. This has created a "never-again" moment for many medical providers and correspondents, whom have now made institutional decisions to heavily restrict credit to mitigate the risk of doing cross-border business with limited recourse.
As the travel market wakes up, the international insurance sector anticipates a revival in demand for travel medical cover that will be met with service capacity shortages and above all, distrust by the many medical providers who lost faith in a payment system that for years neglected to pay them in a timely manner and eventually left them with unpaid claims under the guise of the pandemic. Many providers are forced to continue working with the segment to recoup or dilute away their losses by securing future business, yet they are challenged by old credit system that has failed us all in the past.
In my view, the prolonged Covid crisis will result in the slow death of provider credit for small claims and hardening of credit criterion by hospital providers. Today, the industry is seeing hospital groups take measures to more carefully underwrite international risk, such as demanding audited financial statements and deposits, which should probably have been the case even prior to the pandemic. The death of credit, or the credit standard, as we can call it, impacts the ability of assistance companies to service policies and challenges the ability of indemnity payers to execute contractual obligations, which means a new standard shall be introduced: payment at time of service, instant settlement, or a cash standard.
The Credit Standard
As an industry, we have strived for decades to build global, all-encompassing networks that allow for direct cashless access for our members. Whether the provider relationships are direct or are accessed through the circuitous route of correspondents or intermediaries, the underlying tenet of the network relationship is predicated on the desire to obtain credit with our providers. Credit is offered across and between various entities and perpetuates a network effect where offered, ensuring the greater use of providers that extend credit to foreign insurers and reliably service members. While the network model is generally "good enough", the functionality of it certainly lacks sustainability or optimal efficiency due to the mere fact that it runs on credit, a concept that in and of itself is an inefficient manner of settlement, fraught with uncertainty for providers and carrying many hidden costs and risks for all. While the credit standard is something the industry has sought out for the sake of delivering on the cashless access promise, it is not the answer to reducing administrative expenses, medical loss, and may not even provide for the best member experience as we thought in the past.
The Credit Premium
Working on the basis of credit comes at a premium. What is the incentive for a service provider to accept any transaction on the basis of credit when a far superior alternative is cash settlement at the time of service? For providers and vendors, credit implies the cost of credit risk, cumbersome invoicing, collection and recovery efforts, transaction fees and time. To work under the credit standard creates a layer of cost that necessitates charging a premium over the preferred method receiving payment: payment at the time of service. There is no doubt that medical expenses are loaded with a credit premium; if one would argue against that, I would pose the question to any provider: would you charge less to be paid right here, right now? The answer would be a resounding "yes". By accomplishing instant payment to providers this in our international healthcare transactions, we have the ability to do away with the credit premium, thereby reducing medical expenses and improving loss ratios. While this premium may vary by location, jurisdiction, and even on a provider-by-provider basis, our experience has demonstrated a consistent savings when working on the cash standard (i.e. paying on the spot). Ask any negotiation department of an insurer or third-party administrator (TPA) what their historical average discount achieved for prompt payment is and we would have some idea of the price we pay for that credit premium. It is safe to say the credit paradigm costs us money and we have no choice but to migrate from a credit standard to a cash standard for us (payers and provider) to cost contain in the most pure and honest sense.
The Cash Standard
Imagine a process by which a member requests care, a contact center intelligently directs a member to a provider, the provider receives a cash-secured guarantee, and, upon sending in a standard claims form through an online application, instant payment for that service is sent directly to the provider's account. Case settled and closed… at the cash rate. No credit premium applied.
The departure from the credit standard and the imminent adoption of the cash standard in accessing services and paying invoices poses an opportunity to introduce smart technologies for case coordination, claims adjudication and the settlement of invoices. The decades-old credit model – consisting of unsecured GOPs, VOBs, LOGs and other head-spinning IOU instruments – involve an endless revenue cycle involving billing agents, manual invoicing, requests for medical records, denials, appeals, patient balance billing, collection agencies and many touch points that typically result in dissatisfaction for members and network providers. By abandoning the credit model, we uncomplicate life and reduce the cost of doing business. The new model, using a smart contract and instant settlement results in less friction. Migrating to a cash standard, will help us achieve the experience we ultimately seek out for members, network providers and our internal stakeholder, the company.
Our customers and our network providers demand change to more sophisticated means of accessing service and settling claims. At the same time, diminished industry margins demand that we evolve to a more savvy and tech-oriented method of operation. In order for cashless access continue, the industry must evolve from the credit standard to a cash standard, utilizing smart contracts. We must replace the risky IOU (i.e. GOPs, VOBs, GOPs) with cash-secured smart contracts backed by a real guarantee to create an sustainable that perpetuates value for all parties (insurers, providers, members).
MD Group is committed to working with our industry partners to developing and improving our industry. We welcome feedback on the topic and really to look to hear our colleagues' thoughts and opinions and as we evolve towards the new reality. To learn more about MDabroad, click here, to visit their website.
[1] GOP: guarantee of payment
LOG: letter of guarantee
VOB: verification of benefits
back to top