Infectious Diseases: Don't Let Covid-19 Obscure The Wider Risks Featured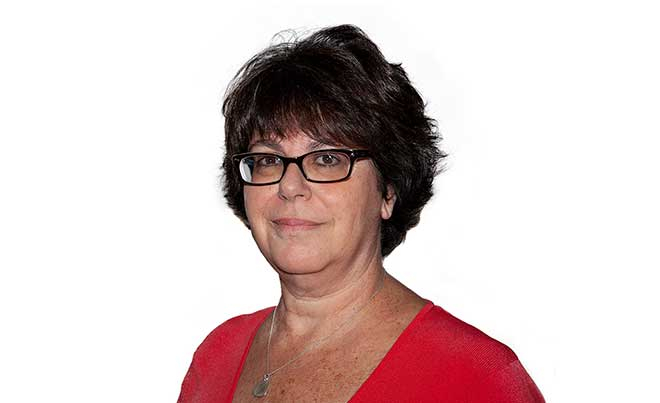 In The iPMI Picture: Dr. Lynn Gordon, chief medical officer for Charles Taylor Assistance.
By Dr. Lynn Gordon, chief medical officer for Charles Taylor Assistance
Recent news from the World Health Organisation (WHO) reveals that global cases of malaria rose by about 14 million in 2020, with 69,000 more deaths from the disease than in 2019. This, says WHO, can be largely attributed to the disruption in malaria services caused by the Covid-19 pandemic.
Global vaccination programmes for a range of diseases have been similarly disrupted by the pandemic. And, in the last few months alone, other disease outbreaks have included yellow fever in Venezuela and Nigeria, monkey pox in the USA, Zika virus in India, pneumonic plague in Madagascar and more.
This highlights the importance of understanding the threat of wider disease to the globally-mobile, beyond Covid, and of the need to implement risk mitigation measures accordingly. In this context, it's also important to remember that disease spreads in a multitude of ways, not just through airborne droplets, but also via contaminated food and water; insects; animals; blood; sexual contact; soil and so on.
But what can be done to reduce the risks to employees on the move abroad? Here are six tips:
Remember the basics
Employers need to ensure that globally mobile staff are aware of the need to take basic precautions against all types of disease, not just Covid-19. Sensible precautions, especially in underdeveloped countries, include washing hands thoroughly, checking that cooked food is piping hot, peeling raw fruit and vegetables and avoiding tap water (and ice cubes) if it is unsafe to drink. All this can avert travellers' diarrhea, a common complaint for travellers that can develop into a serious and dangerous condition if the right medical care is not available. Contaminated food and water can also cause diseases such as cholera, hepatitis A, and typhoid.
Increase awareness of mosquitoes and more
Insect repellent, bed nets, window screens and 'cover-up' clothing can reduce the risk of mosquito-borne diseases such as malaria, dengue fever, Zika, chikungunya and yellow fever. Malaria tablets can also be useful. Meanwhile, keeping away from unknown dogs abroad can help to avert rabies, which is also (less commonly) spread by bats, raccoons, foxes, cats and other mammals. In addition, diseases commonly caused by contaminated blood and bodily fluids include hepatitis B and C and HIV.
Ensure vaccinations are up-to-date and relevant
It's important for travelling employees to be up-to-date with routine vaccinations such as measles-mumps-rubella (MMR), diphtheria-tetanus-pertussis, varicella (chickenpox), influenza and polio, before setting off abroad, whatever the destination. Ideally, individuals should also talk to a health professional about destination-specific vaccinations, at least six weeks before they leave. Not all infectious diseases can be prevented by vaccines.
Buy the right cover
Finding the right health or travel insurance provider to meet specific needs often means asking the right questions. For instance, does the provider offer truly global medical assistance? Do they have a good track record of offering suitable end-to-end care for customers when an emergency strikes abroad? What about digital tools to manage travel and health risk assessments? And medical alerts to warn of upcoming dangers to health overseas?
Invest in education
A good health or travel insurance provider will also be able to offer staff pre-travel advice about location-specific diseases. In addition, they will be able to share information about local medical facilities abroad and how best to access them in an emergency. Contingency planning should be integral to this, to avoid any delays to urgent medical care.
Take a wider view
When it comes to health risk mitigation, employers need to think beyond a travelling employee's final destination. For example, are they stopping off in countries en-route, that may expose them to different diseases - or to high cases of Covid-19? Should their journeys be simplified to avoid unnecessary risks, or can other risk mitigation measures be taken? What about when they come home? Signs of disease may not become apparent until after their return and employers who take end-to-end responsibility can best meet duty of care obligations.
If you would like to find out more about infectious diseases overseas, check the latest news from WHO on disease outbreaks here: http://www.who.int/csr/don/en/.
For information about Charles Taylor Assistance global claims, assistance and travel risk management services, see https://www.charlestaylor.com/en/claims-solutions/assistance/assistance-services-for-businesses/?/what-we-offer
back to top