Sanlam And Allianz Join Forces To Create African Insurance Giant Featured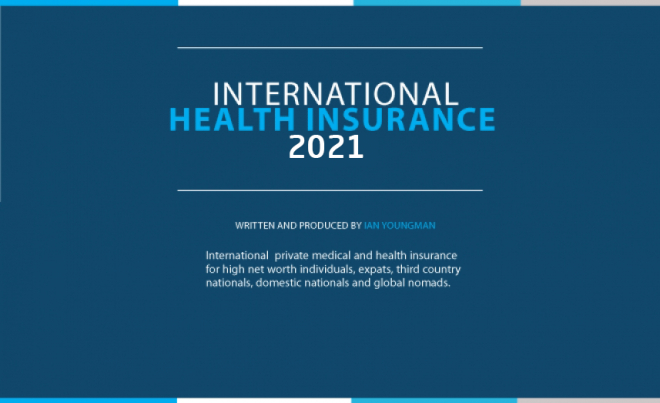 While you were sleeping, rivals scored an open goal that the global insurance media seems to have not grasped the significance of. 
In this article Ian Youngman, Author and Publisher of the upcoming INTERNATIONAL HEALTH INSURANCE 2022 plus the new companion IPMI market reports, takes a look at the new Sanlam and Allianz deal.
PART 1
Sanlam, the largest non-banking financial services company in Africa, and German insurance giant Allianz have agreed to combine their current and future operations across Africa to create the largest pan-African non-banking financial services entity on the continent.
The joint venture will house the business units of both Sanlam and Allianz in the African countries where one or both companies have a presence.
Namibia will be included at a later stage and South Africa is excluded from the agreement. 
The combined operations of Sanlam and Allianz will create a premier Pan-African non-banking financial services entity, operating in 29 countries across the continent.
The joint venture will be the largest Pan-African insurance player and will be ranked in the top three in the majority of the markets where the entity will operate.
Sanlam and Allianz will leverage each other's strengths to unlock synergies and provide customers with innovative insurance solutions and technical excellence.
The joint venture will create value for all stakeholders through greater economies of scale, broader geographic presence, larger combined market share, and a more diversified product offering.
Combining Sanlam's expertise in Africa with Allianz's global capabilities and insurance solutions, particularly for multinational businesses, the partnership aims to increase life and general insurance penetration, accelerate product innovation and drive financial inclusion in high-growth African markets.
In line with Sanlam's stated ambition to be a leading Pan-African financial services group, the proposed joint venture will enable Sanlam to take a significant step towards realising that ambition. It will also strengthen the leadership position in multiple key markets that are core to the Africa strategy, building quality and scale where it matters.
Allianz seeks to accelerate its growth in this important region through a partnership with the undisputed market leader. Sanlam's capabilities extend Allianz local reach and market penetration, and the joint venture allows it to establish leading positions in key growth markets for Allianz.
The chairmanship of the joint venture partnership will rotate every two years between Sanlam and Allianz.
The CEO of the entity- and its name - will be named in due course.
The agreement is subject to the receipt of required approvals from competition authorities, financial/insurance regulatory authorities and any customary conditions that Sanlam and/or Allianz would be required to fulfil for each jurisdiction.
Sanlam is a pan-African financial services group listed on the Johannesburg, Namibian and A2X stock exchanges. Headquartered in South Africa, Sanlam has a direct stake in financial services entities in:
Botswana
Kenya
Malawi
Mauritius
Mozambique
Namibia
Nigeria
Rwanda
Swaziland
Tanzania
Uganda
Zambia,
Zimbabwe
Sanlam also has a footprint of insurance operations in:
Algeria
Angola
Benin
Burkina Faso
Burundi
Cameroon
Congo
Cote D'Ivoire
Gabon
Ghana
Guinea
Lesotho
Madagascar
Mali
Morocco
Niger
Senegal
Togo
Tunisia
The Allianz Group has 126 million private and corporate customers in more than 70 countries. Allianz customers benefit from a broad range of personal and corporate insurance services including health insurance.
PART 2
ALLIANZ AND JUBILEE
This is an on-going process that has not been completed so how it fits into the framework now and in the future is unclear.
Allianz bought 66% of Jubilee Insurance of Uganda.
Alliianz bought short-term general insurance business operations of Jubilee Holdings in Kenya, Tanzania, Burundi and Mauritius.
Allianz has partnership across Africa with Jubilee excluding PMI and IPMI for the time being as Jubilee partners with Bupa.
The partnership has plans to enter other countries for health insurance but has been blocked by the state in Ethiopia.
PART 3
SANLAM AND PMI - IPMI
The key PMI/IPMI potential is across Africa but it has not yet worked a coherent brand or strategy for PMI or IPMI.
Sanlam has no specific IPMI products BUT writes PMI in some African countries.
Sanlam Pan Africa partners with Aetna International to offer Global Health an IPMI health insurance across 20 African countries.
With Allianz taking over the IPMI business of CVS/Aetna this will neatly morph into an Allianz partners-Sanlam deal.
Following the takeover of Saham, Sanlam had PMI in a few countries with plans to offer it in many more.
PART 4
ALLIANZ AND PMI - IPMI AFRICA
The Aetna deal gives it the Sanlam IPMI business in 20 countries.
Prior to that deal Allianz has partnerships with 4 local insurers on health insurance and micro health insurance.
Allianz also writes local PMI in 6 other African countries, and in some countries offers health cash and micro health.
Allianz Care writes IPMI in partnership with local companies in 3 African countries.
PART 5
IPMI - PMI IN THE FUTURE
The combination of the Aetna, Jubilee and Sanlam deals rockets Allianz from a health insurance dabbler in Africa to a substantial PMI and IPMI player now.
With the rise of the African middle class and wealth from mining and oil, the potential in Africa is what it was in the Middle East a decade ago.
While the Gulf/Middle East potential is capped by the limits to the population numbers, the rise of local insurers, and political risks- the potential for PMI and IPMI – plus micro health and health cash across Africa is many times that.
The cleverest thing Allianz has done is to work with local African insurers who understand the local politics in each country and how to navigate the tortuous insurance and other regulatory perils.
If I was a rival global IPMI player I would be looking to partner with local pan-African insurer Municipal Mutual that has PMI in several countries but not IPMI- my fear would be Allianz getting there first.
The other big rivals with massive African expansion plans for their Vitality IPMI product is Discovery, and the Cigna Global partnership with African group Hollard.
Bupa's African IPMI presence is courtesy of Jubilee which following the latter deal with Allianz now looks vulnerable as even the Generali deal gives it nothing in Africa.
The AXA African IPMI presence is limited and often dependent on regional broker deals.
The wild card is African bank owned Liberty Health (No connection to Liberty Mutual) which at one stage was for sale but recently became a full bank subsidiary. It has PMI and IPMI presence in quite a few African countries but has been a sleeping giant and could be a good partner for a global IPMI player.
Other than a few local insurers there is not the mass number of PMI and potential IPMI players as there was in the Middle East.
UnitedHealthcare Global is big in 30 African countries in healthcare services but not insurance so could the parent move the focus away from LatAm to Africa?
The big Chinese insurers - as Africa moves closer to China than the USA or Europe - and as Russia is otherwise engaged- could move their brand of insurance plus healthcare plus tech plus banking to Africa.
There may be others seeing the massive potential that I have banged on about for years without anyone seeming to listen until recently.
But for now Allianz has played a blinder and the rest will have to play catch up.
Read more iPMI Market intelligence in Ian's reports, click here.
back to top