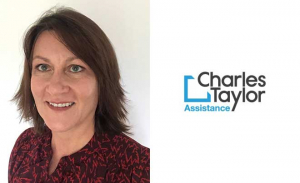 Why is innovation so important to the health of the international assistance sector? As the Covid-19 pandemic shines a spotlight on global medical assistance, we ask Angela Smith, head of proposition development for Charles Taylor Assistance, to answer some key questions about the role of innovation in the sector
What's driving innovation in global medical assistance?
The Covid-19 pandemic has accelerated demand from travellers for easy access to information and advice about real-time health and security risks abroad; covering everything from Covid-related travel restrictions to terrorist attacks.
Customers overseas want to know that a skilled assistance specialist will be available when they need them, that relevant information will be obtained quickly and efficiently and that queries about policies and claims validations will be settled speedily. In this context, they want to know that digitisation will ease their pre-and post-claims journeys and accelerate settlements where appropriate.
All this is putting the onus on assistance providers to create more bespoke solutions for insurer clients and their customers than ever.  In today's climate, providers are expected to work with clients not just to establish their bespoke needs but also to offer the flexibility that enables them to choose the level at which they manage new products themselves, such as claims data dashboards and automated alerts.
In its Travel Megatrends 2025 report, the travel news site Skift reported that brands that embrace agility and flexibility will be equipped for the future of travel. And this couldn't be more accurate.
What role does digitisation play?  
According to McKinsey's Digital Patient Survey, more than 75% of all patients expect to use digital services in the future. And digitisation is already transforming both the medical claims journey and the travel risk mitigation landscape.
Seamless and fluid assistance is being driven by tools such as digital doctor, which integrates video doctor and advanced diagnostic services into the medical assistance process. Meanwhile, wider ways of enabling customers abroad to reach out for help and to improve information and assistance delivery are also being explored by the assistance sector, for instance via telemedicine and AI.
At the same time, reliance on mobile technology has driven services such as digital claims, single-source medical and security assistance, risk management alerts and automated medical screening. Other automated processes, such as bespoke telephony technology,  multi-currency payment technology, digital document signing and workflow management aids are also integral to the global assistance sector. And automation is easing processes with assistance suppliers and customers alike.  
But this provision needs to be constantly developed to drive further efficiencies in claims handling, supplier management, global network integration, cost containment, information gathering and more.
Why does innovation need to be a balancing act?
Recent digital developments here at Charles Taylor include Venture: a digital health risk assessment tool that helps corporates manage duty of care obligations for back-to-work and back-to-travel scenarios during the pandemic. Importantly, clients can choose the aspects of this process that they want to manage.
We're also using digitisation to contain costs and create efficiencies via Discovery, our new court-compliant social media and open-source digital investigation tool for the fraud investigation arena. This uses algorithms to search over 220 open source and social media sites for impactful intelligence about claims and sets off referral alerts to professional investigators.
We recognise that technology is essential to capture important data and ease processes, but it will always need to be complemented by in-house human expertise. Niche skills, supported by innovative training are essential to ensure that assistance cases are managed effectively, interventions are made at the right time and customers' individual needs are met, especially when they feel vulnerable. After all, every customer is different.
Skills management and maintenance, together with efficient knowledge transfer are critical in this respect and the frequency of training is as important as the methods.
How can we future-proof the assistance sector?
Today, looking beyond Covid, the assistance sector needs to prepare not just for current risks, such as pandemics and terrorism, but also for the lesser known impact of issues such as climate change. We need to ask ourselves, for instance, if climate change will drive travellers away from traditional tourist destinations, disrupting not just where, but when they go abroad and how they get there? Or if increasingly unpredictable weather patterns will create more emergencies overseas - and if we need to adapt assistance provision to mitigate this?
Cutting-edge technology, flexibility, human expertise and collaboration will, together, be key to effective innovation in this respect.  So too will investment in research and development.  And we need to bear this in mind as we forge ahead in today's ever-changing travel landscape.
Read more...