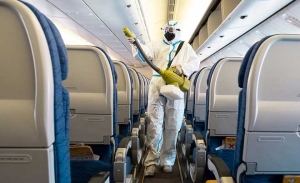 ROCK Insurance Group has updated its policies, making it the first travel insurance brand to provide cover when travelling against FCO advice whilst simultaneously protecting consumers against COVID-related issues both pre-departure and whilst abroad.
The policies have been updated to support the travel trade by instilling consumer confidence around travelling so they can go on their holidays as planned when flight and accommodation services are still operating, knowing they are protected, even if the destination is removed from the UK Government's travel corridors list.
The updated policies allow consumers to travel against FCO advice but only when it relates to COVID-19 – exclusion will still apply for all other reasons, e.g. natural disasters, civil unrest etc. While the updated FCO-related policy is currently only applicable to European destinations, ROCK Insurance Group is working on including other non-European countries which will be announced soon.
As well as including cover for travel against FCO advice to European countries, the benefits of the existing policies will stay the same (including cancellation as standard):
Before a trip:
Cover if a customer tests positive for coronavirus within 14 days before their holiday
Cover if they have been hospitalised within 28 days of their holiday
Cover if they are not allowed to board their flight as a result of a positive coronavirus test or raised temperature
The policy can be cancelled if the UK or the customer's local area enters lockdown again within 14 days of purchase
During a trip:
Cover if they have checked in at their holiday accommodation but the property needs to close as a result of the coronavirus
Medical cover included if they catch coronavirus whilst abroad
Cover if it is medically necessary to bring the customer home
Cover for additional accommodation and travelling costs if they contract coronavirus whilst abroad
Antony Martin, Managing Director at ROCK Insurance Group says, "Due to the continuous updates to travel restrictions, we wanted to bring an option to market that allows travel against FCO advice as it is becoming difficult and expensive to administer all the changes and consumers need to have flexible products they can trust. While some insurance brands have launched products that allow travel against FCO advice, we are proud to be the first to provide this type of cover whilst simultaneously protecting travellers against COVID-related issues both pre-departure and during their trip. Our goal is for consumers to continue their holiday plans as normal which will be key to rebuilding the travel industry. We saw an opportunity to provide an integrated solution that would sit as part of our core offering and benefit our partners, potential new partners within the travel trade space and their customers. We are expecting an exceptionally strong conversion as it ultimately provides the customer with the protection and confidence they really need to travel."
Read more...