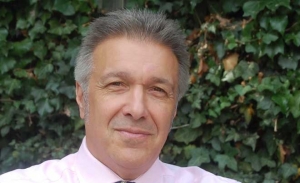 Bellwood Prestbury, the specialist global insurance broker, are pleased to announce that Adrian Henry has joined the firm, following a seven-year posting working as the Chief Underwriter Officer for the leading insurance company in Afghanistan.
Adrian brings with him a huge wealth of knowledge in multi-line commercial insurance, gained through more than 30 years of professional industry experience in major markets and in remote, post-conflict and challenging high-risk environments.
Working with government, international donors and multiple industries, Adrian was the architect of the first private medical scheme in Afghanistan, a scheme which has been responsible for improving medical services and the administration of medical care in the country. Adrian is an expert in negotiating insurance and reinsurance support for significant liabilities, including general/professional liability, death and disability, life, kidnap and ransom, fleet, motor, property and contents, cargo, construction, trade credit, political risk and political violence coverage.
Prior to living and working in Afghanistan, Adrian held senior positions within the insurance industry based in London and New York, and has unique underwriting and broking experience reinforced by on-the-ground international expertise.
Peter Bellwood, Managing Director comments, "Adrian is a well-known and respected professional in the international commercial insurance arena.  He brings with him a wealth of experience and specialist knowledge, which will deliver significant value to Bellwood Prestbury's clients who demand and expect the very best when it comes to protecting their personnel and operations in complex, challenging and remote environments around the world.
We are delighted to welcome Adrian and his expertise to the team, as we continue to grow our reputation as the leading specialist for businesses that require cover for high-risk occupations and remote or hostile territories".
Read more...