Parent Category: Private Medical Insurance News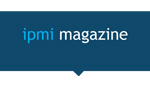 Trakka Corp Pty Ltd announced that the A800 Trakkabeam Tactical Searchlight has been successfully installed and operated on the first UK air ambulance cleared for full night operations. The aircraft installation from Bond Air Services for the East Anglian Air Ambulance EC135 aircraft marks a first for UK HEMS operations. The Trakkabeam searchlight's primary use for a HEMS aircraft is to survey a potential landing zone prior to the aircraft touching down in cases where a helipad or airfield cannot be used.
"Trakka is proud to have been selected by Bond Air Services to provide its industry-leading tactical searchlight to support the East Anglian Air Ambulance aircraft," said Martyn Kemel, General Manger, Trakka Corp Pty Ltd. "This partnership reflects the recognition that the Trakkabeam has become the benchmark in aviation searchlight technology, due to its sleek, aerodynamic characteristics, low power draw, low weight, superior mission functionality and reliability."
The Trakkabeam A800 searchlight is a fully automated multi-mission searchlight system, with an integrated pan and tilt that can be remotely positioned in both elevation and azimuth. It incorporates the only internally integrated filter wheel on the market, which enables the installation of a range of filters including infrared, visible red, amber and white light. These filters can be changed remotely in less than 1 second. The A800 can be installed on existing searchlight mounts and can be used for airborne surveillance, SAR, CSAR, HEMS, Police Operations and covert security applications.