Through its HTH Worldwide, Worldwide Insurance Services and HTH Re divisions, Highway to Health provides information, mobile/online tools, assistance services and insurance programs that facilitate understanding, accessing and paying for quality health care services in every corner of the world. HTH Worldwide (HTH) is an independent technology-based services company that develops destination-specific health and security information as well as mobile/online tools to allow individuals and employers to understand and navigate healthcare services in the most popular destinations around the globe. HTH Worldwide is staffed by experienced and creative web, mobile, international provider relations, and medical assistance teams.
In second place, where East Meets West, MARM Assistance Turkey.
Needing little intro year highlights included the appointment of Mr. Hans Biekmann as CEO. It must be noted that MARM have done an excellent job throughout 2012 within the digital marketing and online advertising sector. They know what they are doing for sure! Marm Assistance provides a wide range of assistance services in Turkey, as well as the region of the Caucasus, the Balkans, the Middle East and Central Asia, to the clients of International Travel & Health Insurance Companies.
The scope of Marm Assistance's services are formulated to parallel the requirements of it's partner members and to achieve the utmost success and satisfaction. With its multi-lingual medical and technical professionals, the Marm Assistance Alarm-Center, is ready to provide "round-the-clock" assistance. The alarm center is comprised over 80 staff members, including physicians, nurses, social workers, mechanics, pilots, logistical experts, communication specialists and support personnel, in order to render assistance services of the highest quality.
Third place goes to Morgan Price, an international provider of medical and travel insurance. Another long term supporter of iPMIM, Morgan Price helps expats, tourists and business travelers.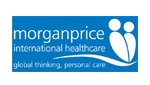 Living and working overseas as an expatriate can be exciting and have many benefits, but you may find that access to high quality international healthcare related benefits for you and your family is not one of them. You will be living in a strange country, where the traditions and ways of life are unfamiliar to you. Simple things like shopping can be a trial, so obtaining medical treatment for you or your family could be a nightmare without a comprehensive expatriate health insurance plan. Morgan Price International Healthcare (Morgan Price) was set up in 1999 to provide top quality international health insurance to expatriates all over the world.
As specialists in international and expatriate health and accident insurance we are totally committed to and focused on the needs of you, our customer. Whether it is medical, travel, life, accident or any other type of international healthcare related insurance, Morgan Price prides itself on being able to provide a solution to your requirements. Morgan Price provides cover for individuals, families and company groups and associations. Morgan Price International Healthcare Ltd is regulated in the UK by the FSA. It is also a member of the Association of Medical Insurance Providers.
iPMI Magazine TOP 10 PROVIDERS 2012
Congratulations to all the companies that made the TOP 10
About iPMI Magazine
International Private Medical Insurance Magazine (iPMIM) is the ultimate Private Medical Insurance online platform, serving expatriate, corporate, health and travel insurance markets. Due to the nomadic nature of the international healthcare industry iPMI Magazine is an internet based news service, and health insurance magazine, for worldwide healthcare professionals, who need to understand the impacts of healthcare and insurance policy, regulatory, and legislative developments. iPMI Magazine is the leading international industry voice, of the international travel,health, expat,assistance and private medical insurance market.