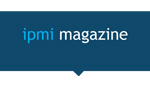 A week out from the Obama administration's decision to delay the employer mandate penalty for not providing health insurance to employees, a new consumer survey from HealthPocket finds substantial sentiment that the same temporary waiver should apply to uninsured individuals.
Forty-one percent of respondents said, "Yes, the waiver should apply equally," more than triple those who answered, "No, the consumer fine should remain." HealthPocket surveyed 884 people from across the United States and asked, "Should the Obamacare fine on consumers without health insurance be waived in 2014 just as the fine for employers not providing health insurance was waived?"
Nearly half of respondents were not certain; 41 percent said the waiver should be equally applied; 12 percent of respondents said the consumer fine should stand. "Consumers are beginning to understand how the Affordable Care Act affects them, but there is still a lot of uncertainty," said Bruce Telkamp, HealthPocket CEO. "Last week's delay of the employer mandate demonstrates that the Obamacare implementation schedule is still not set in stone. Consumers will have to stay tuned to fully understand the market changes going live in the fall." The employer penalty, now delayed until 2015, pertains to employers with 50 or more full-time equivalent workers.
The majority of adult Americans also face penalties if they are uninsured, and that fine is currently scheduled to take effect in 2014. The penalty for not being insured is intended to maximize the number of healthy people in the insurance pool, thereby lowering both insurers' risk base and health insurance premiums. The 2014 fee for individuals remaining uninsured is 1 percent of their annual income or $95, whichever is highest. The penalty increases annually until reaching $695 or 2.5 percent of annual income, whichever is highest, and is adjusted after 2016 based on cost of living. This InfoPoll survey was conducted between July 3 and July 5, 2013.
The methodology to acquire survey respondents who approximate national statistics on age, gender, and region was implemented by Google. To compare premiums for health plans in any geographic area, visit HealthPocket's health plan comparison tool.