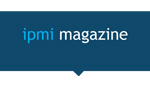 The CNV (National Federation of Christian Trade Unions in the Netherlands) and Achmea, the largest insurance company of the Netherlands, recently signed a declaration of intent to cooperate on providing personal legal assistance services and non-life insurance as from 1 January 2014. Cooperation will enable the CNV to expand its range of legal services and thus make it more attractive to existing and new members. The trade unions affiliated to the CNV will continue doing what they are good at: providing legal assistance for their members with issues relating to employment and income, such as dismissal procedures, reorganisations and pay disputes. ​
As well as help with employment and income issues, the four largest CNV-affiliated trade unions have been providing personal legal assistance for their members for many years. Until now, CNV has provided personal legal assistance via its own insurer. The plan is for these activities to be taken over by Stichting Achmea Rechtsbijstand (Achmea Legal Assistance Foundation), to which the staff of CNV Rechtshulp (CNV Legal Assistance) who are affected by the change will be transferred, together with the active files.
Pieter de Vente, General Secretary of CNV: "The CNV-affiliated trade unions are the only trade union organisations in the Netherlands to offer their members basic insurance cover for personal legal assistance. The basic cover will still be free: members will pay only their monthly trade union contributions. By working more closely with Achmea, we can not only improve this basic package, but also augment it substantially with the addition of Centraal Beheer Achmea non-life insurance at a member discount." De Vente continues: "This is a carefully considered move on the part of the CNV-affiliated trade unions. Our own insurer is in good financial health, but we are so small that a relatively large part of the premium income is spent on complying with the legislation and regulations for financial institutions. While the CNV agrees that robust and effective regulation is essential, it would prefer to spend as much as possible of the premium income on achieving its intended goal: providing legal assistance for the members. Working with Achmea will mean that costs will absorb a smaller proportion of the premium income, so more can be done for the members."
Danny van der Eijk, a member of Achmea's Executive Board, describes it as a win-win situation: "This alliance is good for the CNV, good for the members and good for Achmea. It is our ambition to create links with employers and employees across a broader front. Given our cooperative background and the social themes in which Achmea seeks to play a leading role, the social partners (employers' and employees' representatives) are ideal partners in both dialogue and cooperation. By working together with the CNV, we can come closer to achieving that ambition. The opportunity to provide legal assistance services and offer Centraal Beheer Achmea non-life insurance is, of course, an added bonus." CNV and Achmea expect to finalise the agreement in the coming months, so that they can start working together on 1 January 2014. The employee consultation bodies will of course be involved in this process.