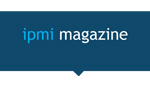 Summer travel insurance claims from Brazil have risen by more than 60% in two years, according to research carried out by CEGA Group, the claims management and international assistance provider. The new research covers the two years from summer 2010 and takes into account all types of travel insurance claims, including theft, travel delays and medical expenses.
"With Brazil hosting the 2014 World Cup and 2016 Olympics, the number of travellers to the country is only going to rise," says CEGA's Head of Corporate Specialty Risks, Juan Peña Núñez, "and we are already being asked by clients to carry out comprehensive medical risk assessments of World Cup host venues, to support their own risk management strategies. "Together with Chile and Colombia, Brazil is home to some of the best medical facilities in South America, but the vast majority are based in the larger cities such as Rio de Janeiro, Brasilia and Sao Paulo.
"Medical care in rural locations is limited, so it is essential for an assistance provider to be able to evacuate patients from even the most remote areas in an emergency. Hence they must understand not just the medical but the topographical landscape as well. It is vital to have an established network of trusted medical evacuation partners and hospitals right across the country to cover any eventuality."
The most common medical risks in Brazil, according to CEGA, include gastro-intestinal problems, acute trauma, particularly from road traffic accidents, and diseases such as Dengue Fever, Malaria and Hepatitis A.