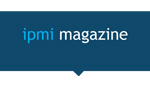 International Private Medical Insurance Magazine: Travel Insurance News, Private Medical Insurance, Health Insurance News LONDON 23 January 2012.
iPMIM, the premiere online platform and networking portal for the worldwide health insurance industry, is working with leading international health insurance underwriters and international medical insurance providers, on a global drive and search for professional and qualified health and medical insurance brokers. Our clients, including leading providers of travel, medical, health, life and expat insurance plans, are seeking to expand and develop their worldwide broker and intermediary network.
We are seeking Global Insurance Brokers plus specific locations including: America Brazil Canada China Germany France Hong Kong India Iran Malta Mauritius Panama Russia Spain Turkey UAE UK.
Brokers and Intermediaries are invited to submit their interest and CV by clicking here.