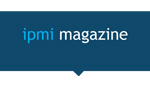 International Private Medical Insurance Magazine: Healthcare, Insurance, Expatriate Health Insurance, Patients Insurance, Travel Insurance, Private Medical Insurance, Health Insurance, Travel, Technology, News LONDON 23/2/2012
International Private Medical Insurance Magazine (iPMIM), the voice of the international private medical insurance provider market, is proud to announce the launch of the new 2012 iPMIM media kit. Providing the best information about patients insurance, provided by market leading international medical insurance companies, the 2012 iPMIM media pack presents the most up-to-date information about our readership, circulation, traffic, features and objectives.
iPMIM 2012 Media kit presents our strategic industry partners and clients.
iPMIM represents a wide range of international private medical insurance underwriters, providers and companies, plus worldwide medical and travel assistance provider networks of international air ambulance owners, operators and brokers; hospitals and clinics that cater for the international patient; third party administrators and cost containment firms.
About International Private Medical Insurance Magazine (iPMIM)
International Private Medical Insurance Magazine (iPMIM) is the ultimate online platform serving worldwide expat, corporate, health and travel insurance markets. iPMI Magazine is an internet based news service for worldwide healthcare professionals, who need to understand the impacts of healthcare and insurance policy, regulatory and legislative developments. iPMI Magazine is the industry voice of the international travel, health, expat, assistance and private medical insurance market.
Combined with in depth health insurance industry analysis, best-in-class health insurance industry data, and exclusive, C-Suite Executive health insurance interviews and round tables, iPMI Magazine bridges an information gap between healthcare payor, provider and patient. Written by the private medical insurance industry, for the private medical insurance industry, iPMIM is supported and designed by leading international private medical insurance companies and service providers
International Private Medical Insurance Online Provider Magazine Launch 2012 Health Insurance Media Kit