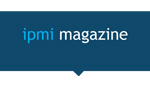 International Private Medical Insurance Magazine (IPMIM) is the ultimate online platform serving worldwide expat, corporate, health and travel insurance markets. IPMI Magazine is an internet based news service for worldwide healthcare professionals, who need to understand the impacts of healthcare and insurance policy, regulatory and legislative developments. IPMI Magazine is the industry voice of the international travel, health, expat, assistance and private medical insurance market.
Combined with in depth health insurance industry analysis, best-in-class health insurance industry data, and exclusive, C-Suite Executive health insurance interviews and round tables, IPMI Magazine bridges an information gap between healthcare payor, provider and patient. Written by the private medical insurance industry, for the private medical insurance industry, IPMIM is supported and designed by leading international private medical insurance companies and service providers
How To Claim A Free Landscape Banner Advert with iPMI Magazine
iPMI Magazine design department are willing to spend time and resources on the design and production of your banner advert. We will produce a set of demo adverts for your company, completely free of charge and host them on iPMI Magazine free of charge. A demo provider network buyers guide listing may also be added, in order to show you exactly what coverage we offer over a year. The online program may be complimented with articles, news, case studies and exclusive round tables. Content may be dressed up and branded, as can your own company page in the iPMI Magazine Buyers Guide. * The demo coverage will remain FREE and online for 72hours, in order for you to fully proof the information and artwork design. At that stage, upon decision of package, we shall invoice you for payment. Once payment has been processed the year begins.
iPMIM is designed to allow quick, easy access to company information and news. You will find the buyers guide listings presented in varied modules, dotted around the site, based on expertise and market sector. This allows clients to advertise alongside relevant content. It allows our readers to access company info quickly and effectively whilst reading the daily news headlines. Our regular updates insures readers keep coming back – to get all the news, under 1 roof.
What else will happen when you sign up?
We send out a press release to over 20,000 readers worldwide announcing your sponsorship and involvement.

We announce your sponsorship in our linkedin groups via the group announcement feature.

We write a press release and send to all medias worldwide, complete with keywords.

We send you 10 questions to answer for the first interview – then upload and share via email newsletter, linkedin and the such.

We discuss possible articles you can run over the year.
Bridging the digital divide in media and communications, iPMI Magazine provides clients the opportunity to utilize current print based advertising collateral and campaigns, via the presentation of marketing materials in a digital flash format. The iPMIM online digital media kit, and related e-magazines, represent a central hub of information and industry data, that insurers, assistance networks and all related service providers are employing to keep up-to-speed with industry news, market data and company performance. You can view the iPMI Magazine Digital Media Kit,complete with client advertising right here: http://issuu.com/ipmimagazine/docs/international-private-medical-insurance-magazine
Since August 22, 2011, the following insurance, assistance, air ambulance, consultancy, cost containment and hospital providers have proven the most popular with our readers:
Utilize Existing Print Based Advertising Collateral with iPMI Magazine Digital, International Private Medical Insurance Magazine: Healthcare, Insurance, Expatriate Health Insurance, Patients Insurance, Travel Insurance, Private Medical Insurance, Health Insurance, Travel, Technology, News