The Association of Medical Insurers and Intermediaries (AMII) has announced the speakers for its AGM set to take place on 2 May 2019 in Milton Keynes. Tracy Garrad, Chief Executive of AXA PPP Healthcare, in one of her first public addresses to healthcare intermediaries since taking on the CEO role at AXA PPP in January, will outline her view of the current healthcare market; the challenges and opportunities in the sector; and an indication on what future direction for AXA PPP looks like.  Ted Townsend, Strategy Consultant in Private Healthcare and Author of the LaingBuisson Report: Private Acute Medical Care in Central...
16-04-2019 Events Conferences Exhibitions
The potential impact of Brexit, 'passporting into the EU post-Brexit', and IPT – the Chair of the Association of Medical Insurers and Intermediaries (AMII) has revealed his key opening themes for AMII's Annual General Meeting (AGM) and Conference. AMII Executive Chairman Stuart Scullion will use his opening speech at the AGM entitled 'Creating Certainty in an Uncertain World' to address all three hot industry topics at the event, on Thursday 2 May in Milton Keynes, which has opened for registration. Stuart Scullion said: "While Brexit will, of course, be on the agenda, IPT will be a key part of my opening address at...
04-04-2019 Events Conferences Exhibitions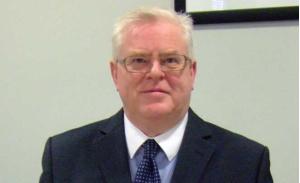 The EU's landmark Insurance Distribution Directive (IDD) will come under the spotlight at a special workshop being hosted by the Association of Medical Insurers and Intermediaries (AMII) later this month. A limited number of places are still available for the special half-day event which is being delivered by AMII's compliance expert Branko Bjelobaba in Milton Keynes on Thursday 14 March. The workshop is aimed at specialist healthcare insurance intermediaries and will explore the changes that intermediaries should have put into place from 1 October 2018. It will cover areas such as compulsory training, marketing materials, conduct of business, product oversight and governance...
04-03-2019 Events Conferences Exhibitions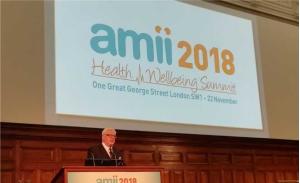 Some of the 'most prominent issues in healthcare' and 'stories of hope and recovery' were all on the agenda at the Health and Wellbeing Summit held by the Association of Medical Insurers and Intermediaries (AMII). Opening the Summit, AMII Chairman Stuart Scullion talked of 'continuous change and advances in healthcare' before introducing the themes of the 2018 flagship event: Mental health, Artificial Intelligence, and improving quality in the industry. Stuart said: "Each of us deals with change in a different way, and I am minded of eminent psychiatrist Elizabeth Kubler-Ross, who created her theory on the anatomy of change with the creation of...
26-11-2018 Events Conferences Exhibitions
The International SOS Foundation launches the first annual Global Duty of Care Awards to recognise organisations and individuals who have made a significant contribution to protecting their staff as they travel and work overseas. The International SOS Foundation is a not-for-profit organisation with the goal of improving the safety, security, health and welfare of people working abroad or on remote assignments through the study, understanding and mitigation of potential risks.Laurent Fourier, Director of the International SOS Foundation, said, "A considerable amount of effort is involved across departments to support travelling staff. The goal of the awards is to recognise those involved in...
16-02-2016 Events Conferences Exhibitions
Demand for healthcare in the MENA region has risen as a result of high population growth, increased life expectancy, lower mortality rates, the prevalence of lifestyle related diseases, and an aspiration for better quality healthcare services. The MENA Health Insurance Congress, taking place in Dubai from 15-17 May 2016, is a strategic platform for all the stakeholders to discuss and collaborate on the developments of mandatory health insurance in the region; look into global healthcare trends that will shape the future changes; examine fraud and abuse in the health insurance system; strengthen payer and provider partnerships; regulate pricing and medical inflation; and the...
21-01-2016 Events Conferences Exhibitions
The IMTJ Summit is a high level event aimed at senior decision makers involved in the medical tourism and international patient market. There are many conferences and congresses that have grown up around the industry; most have failed to deliver the content that delegates want and to address the major issues that face the industry. In 2015 in London, we proved that it's possible to deliver a medical travel event that delivers GREAT value to delegates, sponsors and exhibitors. Read the FEEDBACK on the 2015 Summit. For 2016, we promise you… GREAT speakers. We handpick our speakers. People who have true insight and knowledge AND who can...
31-12-2015 Events Conferences Exhibitions
There is now only five weeks to go until the 2015 ABI Biennial Conference - Agenda 2020 which will be the largest and most significant gathering of insurers & stakeholders following the 2015 General Election. In partnership with KPMG, this event will bring together industry leaders, leading politicians and regulators to debate the major issues affecting the industry. WHEN: 03 November 2015  09:00 - 17:00 WHERE: 155 Bishopsgate, London, EC2M 3YD Keynote speakers: Paul Evans, Group Chief Executive, AXA UK and Chairman of the ABINick Robinson, JournalistTracey McDermott, Acting Chief Executive, FCAConfirmed speakers: Sam Woods, Executive Director, Insurance Supervision, Prudential Regulation AuthorityNatalie Berger, Head of Unit of Insurance and Pensions, DG FISMA...
30-09-2015 Events Conferences Exhibitions
A Delegation of Leading Insurance Executives Led an Informative Panel Discussion in Calgary Using a Client's Experience to Showcase Why Bermuda Continues to be a Preferred Domicile for Captive Formations. Following the successful delivery of the first Bermuda Captive Breakfast Seminar in Calgary last year, a second event highlighting Bermuda's robust captive market took place recently. The Seminar, which provided insight into the benefits of the Canada-Bermuda Tax Information Exchange Agreement (TIEA), also served as a high-level networking event with potential buyers from large and middle market companies. Risk managers, CFOs and prospective captive owners heard of Bermuda's value as the oldest...
05-12-2013 Events Conferences Exhibitions