BBC Business Editor And Cancer Research Pioneer To Address AMII Summit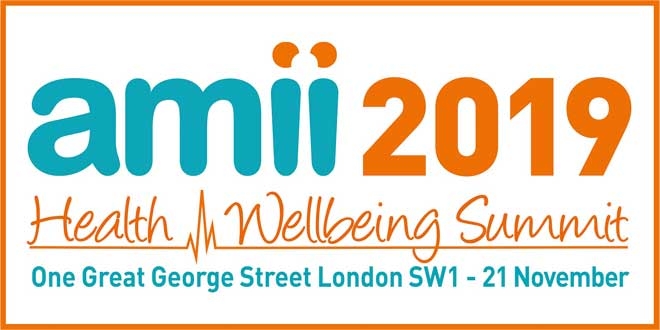 A BBC business editor and a pioneering Professor who has led on NICE guidelines have been announced as the first two speakers at the Association of Medical Insurers and Intermediaries (AMII) Health and Wellbeing Summit.
Simon Jack, Business Editor at the BBC, will be attending AMII's '2020 Vision – Planning for the new decade' Summit to speak on the current business and political climate, bringing with him a wealth of experience from his background in both finance and business industries.
Having begun his career as a banker, Simon has presented a variety of business and financial programmes and podcasts for the BBC, enabling him to interview some of the biggest names in UK and international commerce.
Prof Willie Hamilton is Professor of Primary Care Diagnostics at the University of Exeter, and his research has had a major impact on improving earlier diagnosis of cancer in the UK.
At the forefront of pioneering cancer research, Prof Hamilton's work – including his leadership on the NICE guidelines – has contributed to reducing the number of avoidable cancer deaths nationwide by 10,000.
The prestigious healthcare event, taking place on November 21, will focus on both the current industry climate and healthcare plans for the upcoming decade, offering delegates working in the health, protection and wellbeing sectors a day of relevant and topical presentations from leading experts.
Stuart Scullion, Executive Chairman of AMII, which represents medical insurers, intermediaries and providers, said: "As we approach 2020, our industry needs to prepare for the changes we anticipate will be important in the upcoming decade.
"With our first two speakers we are bringing big names in the world of business broadcasting and healthcare research to the stage and I'm thrilled to welcome Simon and Willie to our flagship event to share their vision on some of the most pressing issues and developments in the healthcare industry.
"Their knowledge and experience will be extremely valuable to our attendees."
The Health and Wellbeing Summit is an annual flagship event hosted by AMII, offering AMII members and other intermediaries, insurers and providers shared industry learning, business development, and networking opportunities alongside leading experts.
The event will start at 9.45am at One Great George Street, Westminster, London.
The Summit is free to attend for all specialist healthcare insurance intermediaries. To confirm your attendance, visit: https://www.amiisummit.co.uk/
back to top