Download Cigna Global Health Options Brochure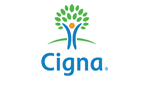 Cigna Global provides international health insurance for Expatriates living abroad. Cigna combines years of experience in private medical insurance with an understanding of the service and customer care you need.
Our International Health Plans Explained
With Cigna you can create a health insurance plan that's perfectly tailored for the needs of you and your family by offering you the reassurance of comprehensive core cover, and the flexibility of adding as many extra benefits as you want.
Our Core Cover:
International Medical Insurance - your essential core cover, for all inpatient, day case surgery and accommodation costs. In addition, essential cover for cancer, maternity and psychiatric care on an inpatient, outpatient day case basis.
Our Optional Benefits:
International Medical Insurance Plus - additional and more extensive outpatient cover that protects you for any treatments that don't require a hospital stay.
International Emergency Evacuation - peace of mind cover for transport and repatriation costs for you and a family member if you need treatment in another country.
International Health and Wellbeing - allows you to manage your health in your own way with cover for screenings, tests, examinations and other wellbeing activities.
International Vision and Dental - complete cover for all your vision and dental costs.
Our experience
Cigna has worked in international medical insurance for more than 30 years.
Today, we have 60 million customer relationships around the world. Looking after them is an international workforce of 30,000 people, plus a network of more than 900,000 hospitals, physicians, clinics and health and wellness specialists.
Our full-time, clinical team is led by physicians. We have years of experience in dealing with varied and unique clinical and service situations worldwide.
Our vast experience means we provide high standards of healthcare, regardless of where you are in the world.
Why Cigna:
Our customers choose us for their international health insurance because only Cigna Global Health Options gives you all the following benefits:
Access to our global network of trusted hospitals, clinics and doctors

The flexibility to tailor a plan to suit your individual needs

The convenience and confidence of Cigna customer care

The reassurance of our experience in delivering international healthcare

Globally compliant healthcare plans
Company: Cigna Global Health Options
Address: 220 St Vincent Street, Glasgow, Scotland, G2 5SG
Phone: +44 (0) 1475 492119
Email: This email address is being protected from spambots. You need JavaScript enabled to view it.
Web: www.cignaglobal.com
back to top