Healix Supports XL Catlin With Range Of 'Duty Of Care' Services For Its New Protect & Assist Product
XL Catlin's newly launched Protect & Assist  integrated people risk management solution is designed to help clients fulfil their duty of care towards employees going overseas by combining comprehensive personal accident and business travel insurance with a wide range of support and response services, including many provided by Healix International.
Amongst those services is a pre-deployment medical assessment for expatriate employees going overseas for more than 6 months. This service includes appropriate medical support provided for those with identified health issues to ensure their wellbeing whilst away from home and their fitness to carry out their role safely.
Healix will also provide policyholders with pre-travel medical advice and reports on high risk areas, as well as emergency medical assistance and repatriation services when required, along with a range of other innovative medical and travel assistance services.
In addition Healix are contributing to a travel risk policy for  XL Catlin's Protect and Assist clients and offers a consultancy service to review clients' own travel risk policies from a medical standpoint, as well as engaging in crisis and incident response planning and scenario testing.
Rob Upton, Director of Insurance Markets at Healix International explained, "This is an exciting new product from XL Catlin as it recognises the demands placed on employers to not only have quality insurance in place to protect their expatriate workforce but also the need for complementary services to support them in fulfilling their duty of care."
Healix International is a global leader in travel risk management and international medical, security and travel assistance services. Working on behalf of multinational corporations, governments, NGOs and insurers, they are entrusted to look after the welfare of millions of expatriates, travellers and local nationals in every country of the world, 24 hours a day.
RELATED: XL Catlin Launches Protect And Assist In The UK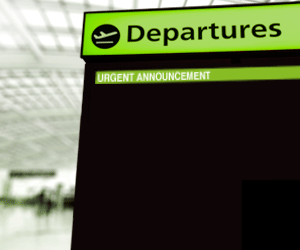 back to top