AOC Insurance Broker Launch Revolutionary App Featuring International Health Insurance Comparative Search Engine With E-Health Services Featured
AOC Insurance Broker, the leading international private medical health insurance comparator, is pleased to announce the launch of a revolutionary new mobile application featuring a comparative search engine for expatriates searching for health insurance and Healthtech services. The app has been christened AOC ExpatCare.
20/6/2017 and AOC Insurance Broker was awarded the Label finance Innovation by Finance Innovation & French Tech for its platform and a new application AOC Expat Care.
FINANCE INNOVATION is led by Mrs Christine Lagarde, Minister of the Economy and encourages the facilitation and development of innovative projects and research with high added value in the financial sector. AOC Expat Care allows users to compare insurance offers provided by the market and proposing electronic health services using IOT technology with the goal to be always more innovative and developing its services based on prevention.
Current or soon-to-be expats will be able to log-in from their smart phones and get a real-time comparative offer, depending on the country, package and medical benefits required.
This application has been designed to display real-time ascending price orders available on the market and to provide clear details on the benefits. Users will also have access to various and relevant information. And in case you may need to get specific information or expertise, you will be able to contact an AOC consultant 24/7.
The main highlight of this application and our reward program AOC The Family is to blend digital and human solutions for a tailor-made offer in the 3 following sectors with artificial intelligence & internet of things:
Your online health: direct access to remote consultancy, second medical expertise, tools to manage chronic and pre-existing conditions, health checks solutions etc…
Your online diet: proposing you diet and nutrition programs adapted to your needs.
Your online sports/P.E: possibilities with recording and monitoring your performances, your calories burnt during your training, to monitor your heartbeat or your sleep, among other innovative tools.
Users will be totally empowered and able to experience an extensive range of new tools and services on their connected wearables: watches, wristbands, scales, electro stimulators, cardio sensors…
These services will be available via fidelity points earned from our loyalty program "AOC The Family". Points can be easily earned by subscribing to any of our services, including new subscriptions and contracts renewals or by simply advocating and recommending AOC Insurance Broker to your network.
With this new tool, AOC Insurance Broker is aiming at proposing unparalleled health services to individuals but also to corporates and international mobility workers thanks to an extensive panel of tailor-made programs.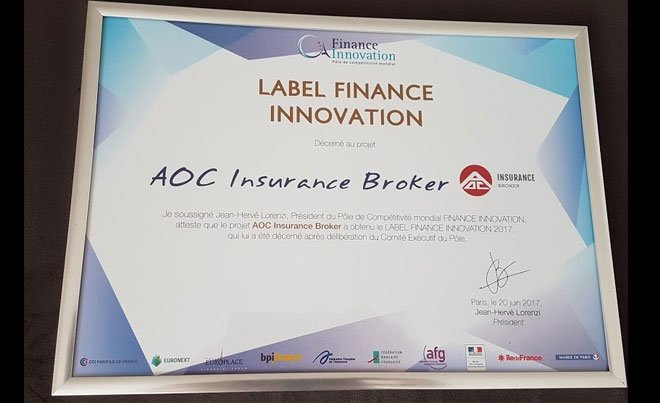 AOC Insurance Broker: Get Better, Get Healthier. Website: www.aoc-insurancebroker.com
AOC Expatcare: www.aoc-expatcare.com
back to top