Aetna International Takes Member Care To New Levels Of Personalisation Featured
Leading international health benefits provider, Aetna International (www.aetnainternational.com) is piloting a community care programme. The programme will redefine the definition of member care in the international private medical insurance market.  It will eventually see a series of key UK medical facilities assigned an individual Aetna International Case Manager, with a remit to support members in person. 
An important element of Aetna International's focus on member care concerns the wide range of support services provided by the organisation's Care and Response Excellence team (CARE). As well as responsibility for pre-authorisation and evacuation supervision, the team maintains telephone or email contact with in-patients to ensure treatment plans are fully understood and help is on-hand during the recuperation process.  
The programme, in partnership with The London Clinic, an internationally renowned private hospital and charity on Harley Street, will involve an Aetna International Case Manager acting as an additional liaison point between the medical staff and the member. This highly personalised approach will include frequent visits by the Case Manager to the hospital, allowing members to discuss any aspect of their treatment plans in person. Members will also be fully supported by the hospital's dedicated International team.
The pilot will run for six months with an anticipated roll-out across other key UK medical facilities thereafter.
"Our aim is to join members personally, and at their convenience," said David Healy; CEO EMEA – Aetna International. "We firmly believe this unique programme will help to maximise engagement and understanding among our members, their care givers and the Aetna International team. Members will be able to optimise their plan benefits, actively participate in discharge planning and take charge of their own health, all with us by their side".
"We're delighted to work with Aetna International on this initiative," said Al Russell; Chief Executive at the London Clinic. "Our aim is to provide the best possible patient care, where patients have a seamless journey from the initial patient enquiry through to end of treatment. We have world leading specialists covering a wide range of medical and surgical disciplines and we are excited that Aetna members are able to access our comprehensive range of services."
RELATED READING: iPMI Magazine Speaks With David Healy, CEO EMEA, Aetna International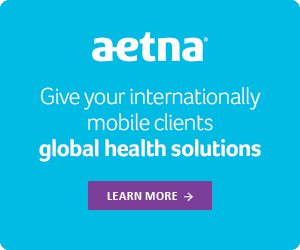 back to top