AXA Partners Introduces AugmentedExperience.Travel Featured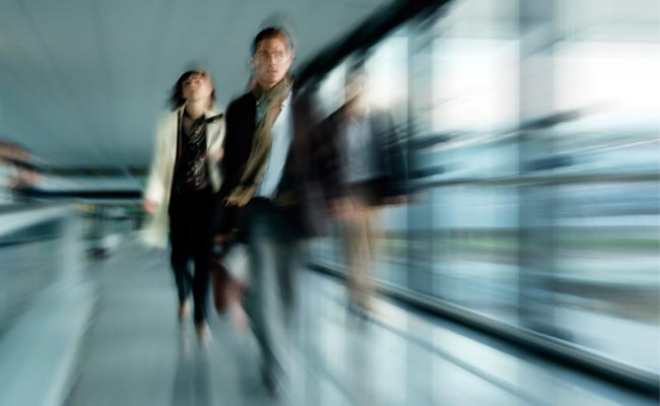 The world experienced one of the most significant health crises due to the global COVID-19 pandemic: overflowing hospital capacities, locking down people at home, and the shutting down of economic activities.
With the world reopening, together with customers' new behaviours and expectations, the need for adequate protection is now at the top of travellers' concerns, as they look for personalised and innovative solutions while relying on key actors to redefine the travel insurance industry.
A major crisis calls for major changes. That is why AXA Partners introduces AugmentedExperience.Travel based on 5 pillars that are transforming its range of travel products, thereby increasing accessibility, flexibility and suitability while adapting to a new paradigm:
AXA Partners' "Digital Gateway" serves as a unique entry point for easy access to a safe and smooth travel experience
In order to follow these emerging trends, while responding to the increased need for a flexible, quick and smooth customer journey related to its insurance policy, AXA Partners has launched a Digital Gateway. It utilises customers' existing native wallet, which allows customers to access and activate AugmentedExperience.Travel coverage and benefits in a few clicks, therefore leading to more clarity, transparency and availability.
"Essential Protection" is reinforced with pandemic-related illnesses covered as any other illness within our contracts
Today's travellers want to be prepared for the unexpected. In this context, AXA Partners' coverage is designed to restore confidence in travelling by covering today's additional risks, such as denied boarding, quarantine periods, missed departures or being stranded abroad, with both medical and non-medical assistance included, if a customer contracts COVID-19.
"Modular cover" with Personalised Travel Protection
Travel behaviours have been changing and will further evolve. According to Inmarsat's Passenger Confidence Tracker1 , 84% of respondents believe their travel habits are likely to change post pandemic. This led AXA Partners to provide new coverage to address these emerging trends, with personalised packages for domestic and staycation trips, now including vacation rental protection and car replacement guarantee where possible, and workcation or "Bleisure" trips (Business + Leisure) with available business equipment coverage.
"Peace of mind services" to make travel easier and safer
To ensure Security and Protection, AXA Partners has designed AugmentedExperience.Travel policies that commit to key safety benefits, such as a 24/7 Safety Hotline reachable in less than 30 seconds to help and accompany customers for any medical issues, from digital medical teleconsultation in multiple languages, COVID Logistics Assistance and PCR labs locator, down to acute medical assistance with the safety net of evacuation.
Fighting against and adapting to climate change" with the ambition of becoming a "Net-Zero" emissions company
This unprecedented COVID crisis is driving a new trend towards an increased desire by customers to participate actively towards the reduction of their environmental footprint, due to the massively widespread awareness of the impacts of climate change. At AXA Partners, we are committed to reducing our carbon footprint by 23% by 2025, in line with AXA Group's targets. We also contribute to fighting climate change through our operations, with 100% of the electricity used in AXA Partners facilities coming from renewable resources2 , which helped us reduce our CO2 emissions by almost 80% from 2012 to 2020. We are actively working on designing travel solutions that are more environmentally responsible, while also aiming to reward trips that are CO2 frugal.
AXA Partners' goal is to deliver travellers - wherever they are in the world - with the most useful and transparent support and services.
"COVID has thoroughly impacted the travel sector, with deep changes in people's stay habits and increased interest for seamless, safe and sustainable travel protection solutions when travelling. We have been engaging with our clients and partners in a co-creation mode to address their needs in this new context. I am convinced that our new innovative value proposition will bring the Augmented Experience that is expected today", said Paul Antoine Cristofari - Global Head of Markets at AXA Partners.
"Reimagining and redesigning efficient protection solutions that correspond to our end customers' evolving needs has always been in our DNA at AXA Partners. The COVID era has highlighted these increased needs for simplicity, reactivity and transparency, which will continue into the post-COVID era as well, and we wanted to proactively address this. We are proud of having co-built with our partners a simplified access to all of our Travel Protection solutions through a seamless experience, adapted to customers' new behaviours, as their changing habits requested", said Xavier Blanchard, AXA Partners Travel Insurance CEO and Global head of Travel at AXA Partners.
1 September 2021 Inmarsat is the world leader in global mobile satellite communications.
2 According to data from AXA Group's Environmental Reporting, which includes all AXA Partners sites above 50 FTEs Source: https://www.axapartners.com/en/solution/travel
back to top