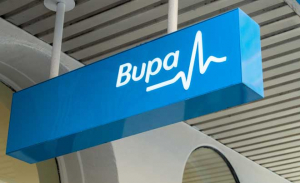 Generali Employee Benefits (GEB) and Bupa Global announce a strategic partnership to offer "best-in-class" international private medical insurance (IPMI) and global employee benefits solutions to their new and existing corporate customers.
GEB customers will have access to Bupa Global's quality, expertise, and comprehensive health and wellbeing offering, when and where they need it, across 190+ countries. Bupa Global customers will also have the ability to access global health and benefits solutions provided by GEB's worldwide network.
The benefits of the partnership include access to in-house healthcare experts 24/7, the ability to access a second medical opinion, a team of multilingual advisors, enhanced mental health benefits, and the ability to include these plans within international employee benefits arrangements.
This agreement builds upon GEB's existing partnership with Bupa in the UK and reinforces GEB's commitment to continue to provide customer-focused solutions. The partnership aligns with Bupa Global's long-term strategy to drive growth and further strengthen its leadership position in the IPMI market, by expanding its capability to more customers globally.
Paolo Ribotta, CEO - Generali Employee Benefits, stated, "We are proud to join forces with BUPA and have the possibility to offer our clients and prospects one of the leading and world-class providers of health insurance and wellness solutions for internationally mobile employees. This is another testament to our strategy to continue to strengthen our network and ecosystem of partnerships and the result of a broader strategic plan that translates our ambition of being Lifetime Partners to our customers. Health & Wellbeing markets will continue to grow and the proposition of companies towards their employees goes in the direction of interpreting wellbeing increasingly in a broader sense. We are focusing on bringing to Internationally Mobile Employees all solutions to their needs, and having the right partners to support us on this path is key."
Sheldon Kenton, CEO for Bupa Global, said, "Now more than ever, people are prioritising their health and wellbeing. Our own research from the Bupa Global Wellbeing Index showed that over the past year, nearly half (48%) of senior leaders spent more time focusing on their physical and mental health. We are pleased to enter this agreement with Generali Employee Benefits, which aligns to our strategy to accelerate growth in IPMI and give more customers access to premium healthcare, where and when they need it."
Read more...