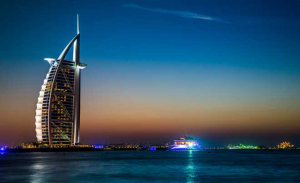 In this article, Ian Youngman, leading insurance analyst and author of the leading iPMI market report, "International Health Insurance 2021" talks about the DNI takeover of the Global Choice international medical insurance portfolio of Generali Global Health.
A few weeks ago Generali and Bupa announced a deal on IPMI.
Generali Employee Benefits (GEB) and Bupa Global announced a strategic partnership to offer "best-in-class" international private medical insurance and global employee benefits solutions to their new and existing corporate customers.
RELATED: Generali Employee Benefits And Bupa Global Announce Strategic Partnership To Offer International Private Medical Insurance
GEB customers will have access to Bupa Global's quality, expertise, and comprehensive health and wellbeing offering, when and where they need it, across 190+ countries. Bupa Global customers will also have the ability to access global health and benefits solutions provided by GEB's worldwide network.
What is easy to miss here is that it only refers to corporate business.
So what happens to the individual business of Generali Global Health?
The implication is that Generali Global Health would cease trading and leave the IPMI market.
I expect details to be explained on December 15th, 2021 when Generali will hold a virtual Investor Day to present its new strategic plan.
One part of the future was leaked – but it leaves gaps in knowledge.
Dubai National Insurance & Reinsurance (DNI), one of the leading insurance companies in the UAE, has partnered with Munich Re to take over some of the Global Choice medical portfolio of Generali Global Health.
Munich Re took over the reinsurance of Global Choice in July 2021.
DNI and Munich Re will maintain the existing policy benefits and terms and conditions of Global Choice.
Abdulla Al Nuaimi, CEO of DNI said, "We are delighted to officially announce the takeover of the GGH portfolio in collaboration with Munich Re. This exciting new collaboration affirms our commitment to continuously provide the same level of benefits and enhanced quality services to our clients and existing policyholders. We are dedicated to working with and strengthening our relationship with our partners to ensure seamless integration, giving customers peace of mind that they will not only continue to enjoy the benefits of GGH but take advantage of the combined expertise that DNI and Munich Re have to offer on the international medical front."
Dr Frank Mayer, CEO, Munich Re comments, "DNI has been a trusted partner, and we are eager to work together and continue to expand our portfolio of services in the coming years. We believe that, together, we are in the best position to cultivate an even stronger and more comprehensive ecosystem that will allow us to serve our customers and partners better."
To ensure seamless operations following the takeover, DNI has continued working with Munich Re subsidiary MedNet as the third-party administrator owing to their familiarity with the scheme. The process will continue under the new partnership with Munich Re. The international network direct billing facilities previously through GGH will now be offered through the MedNet Global Network.
Although MedNet has a global network, DNI is limited to the Gulf and most of that is in the UAE.
Will Bupa and DNI now be competing in several countries where Generali and Generali Employee Benefits are both in business, or just the Middle East or just the UAE?
What will happen to the rest of the Generali Global Health portfolio?
Comment
There is a trend for even leading global insurers to decide to stop competing in PMI and IPMI in selected countries.
There is also a trend for insurers to work in partnership with local groups and TPAs.
Regional groups see gaps.
What is interesting is to look at the plans of Oman Insurance to offer PMI/IPMI in six more countries from 2022 in association with four named and two yet unknown local insurers.
Looking at other recent deals, there is a move for insurers in Africa and The Gulf to offer PMI and IPMI across borders in association with others from the region.
While this may or may not have anything to do with Afghanistan it is very clear that American and European insurers are going to have to compete with strong local rivals.
My tip for 2022 is watch for more country exits by USA and European insurers.
But it is not all one way traffic, with Zurich quietly entering in some countries and the expected IPMI launch from HDI Global - ironically bringing us full circle as they have been recruiting from Generali Global Health.
READ THE LATEST REPORT ON IPMI: International Health Insurance (IPMI) 2021
Read more...