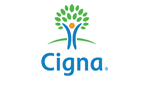 Global health service company Cigna (NYSE: CI) have announced it will work with MDLIVE, a telehealth provider of online and on-demand health care delivery services and software, to offer eligible Cigna health plan customers access to 24/7/365 online video or telephone consultations with Board-Certified Internal Medicine, Family Practice, and Pediatric physicians. The collaboration is reflective of the two companies' common goals of offering access to quality, affordable health care with a superior customer experience.

"We are committed to offering our customers services that help improve their health and make their lives easier – and MDLIVE represents anytime, anywhere access to quality care," said Jackie Aube, the head of product development at Cigna.
"MDLIVE's telehealth services enable our increasingly mobile and time-constrained customers to schedule a virtual consult with a Board Certified physician and resolve a non-emergency medical issue in less than one hour. It's cost-effective and convenient for minor illnesses such as allergies, pink eye and sinus infections."
MDLIVE offers the nation's largest telehealth network, specializing in online and on-demand health care delivery services with fully integrated software that allows information to be easily captured and transferred to a patient's primary physician. MDLIVE physicians are state-licensed, U.S. Board Certified and credentialed following national credentialing guidelines and have an average of 15 years of practical experience.
Eligible Cigna health plan customers will be able to choose a convenient appointment time or request to speak to an available health care professional on demand (average response time of 11 minutes) for non-emergency medical issues such as cold and flu, rashes, sinus issues and headaches for children and adults. Cigna will begin offering the MDLIVE program to several self-insured employers interested in testing this approach with their employees as part of their health program effective January 1, 2014.
"As the leading telehealth provider in the nation, we are especially pleased to team with Cigna, one of the world's pre-eminent health service companies," said Randy Parker, CEO of MDLIVE.
"We have a closely shared vision for bringing the best technology to bear on providing consumers with an experience never before seen in health care that focuses on each person as an individual, accessible where and when they want it, and in a confidential and convenient virtual environment. We are proud to work with Cigna and look forward to a relationship that will literally re-define how quality health care can be available to all, and on their own terms."
Cigna has been a frontrunner in offering reimbursable "virtual house calls" nationally since 2007. Cigna's initial telehealth offering was through RelayHealth, which offers webVisit® consultations using an online, structured interview format to communicate eligible health plan customers non-urgent, routine health issues to their Cigna-contracted physician. MDLIVE will add the new dimension to Cigna's portfolio of convenience care and telehealth options, making access to care more convenient, affordable for customers and appropriately compensating health care professionals for their services while continuing to support the existing patient-doctor relationship.