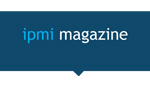 Gilat Satellite Networks Ltd. (NASDAQ: GILT), a worldwide leader in satellite networking technology, solutions and services announced today that the RESCUE consortium, which operates as part of the MAGNET Program in the Office of the Chief Scientist of Israel, demonstrated today a unique, new, integrated technology, that enables the rapid deployment of broadband communication infrastructure in the event of disaster.
The demonstration was held in the presence of the Chief Scientist, the director of the MAGNET Program, executives from the member companies and first responder and rescue force representatives. The consortium demonstrated a number of scenarios that illustrated the effective and fast deployment of alternative, broadband communication infrastructure, which can replace infrastructure damaged or destroyed in case of disaster. This enables rapid connectivity between first responders and command forces in disaster areas. Technologies developed by the RESCUE consortium allow rescue forces to share resources including video, location of forces, maps and other relevant information.
This is made possible by incorporating terrestrial wireless and satellite connectivity and Ad-Hoc and mesh networks. The solution is a result of the development and integration of diverse broadband solutions and routing technologies, such as bi-directional mobile and quick deploy satellite terminals, distributed control, Self-Organized Networks (SON), autonomous-routing, and self-forming capabilities. The system allows seamless connectivity between varied access technologies including Wi-Fi, WiMax, 3G and LTE cellular networks, and P25/Tetra. It provides access to the most current data, improving the efficiency of first responder and rescue forces.
The Consortium members reached these achievements as a result of cooperation in research and development, and the integration of the technologies. The technologies provide an excellent basis for commercial solutions to meet the increasing global demand for rescue force and rapid disaster recovery communications. There is interest around the world for solutions of this kind including in the US, Europe and Japan.
In the US, a designated association, FirstNet, was recently formed and funded by Congress to build a communication network for rescue forces. Unique frequency bands have been devoted for FirstNet using LTE technology and complimentary connectivity solutions such as satellite communication. The network requirements are similar to the ones demonstrated by the RESCUE consortium. "The technologies developed by the RESCUE consortium will enable the creation of communication networks that can be rapidly deployed in the event of disaster," said Ilan Peled, Director of the MAGNET Program, in the Office of the Chief Scientist of the Ministry of Economy of Israel.
"The consortium achieved MAGNET's objective to create added value from the cooperation between the companies. This enabled the technological achievements such as the significantly improved first response and rescue capabilities achieved by RESCUE. We are excited by the innovation of the integrated solution, reflecting the strength of the technological infrastructure in Israeli industry."
"The communication infrastructure required for the success of first responder and rescue forces are often damaged or destroyed after earthquakes, floods, fires, hurricanes, tsunamis or terrorist attacks," said Avi Gal, Director of Projects and Alliances at Gilat and Chairman of the RESCUE Consortium. "The capabilities developed enable the communication between the rescue forces and the commend centers, for more effective management and success of the rescue and lifesaving missions."
Get more Healthcare IT and Technology News with iPMI Magazines sister title Healthcare Technology Magazine; visit http://healthcaretechnologymagazine.com