iPMI Magazine Speaks with Kim Connor, VP International Business Development, Global Excel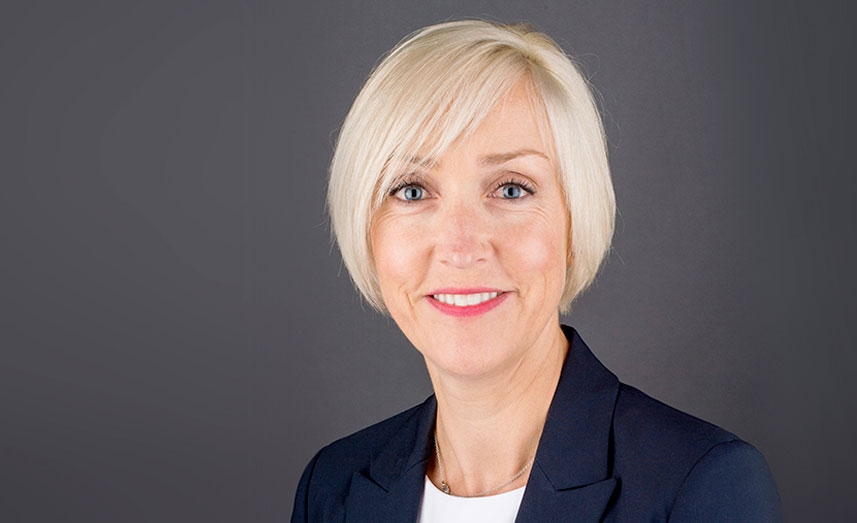 A graduate of Toronto's Ryerson University, Kim joined Global Excel in 1995 and was one of the original members of the Managed Care team. She first worked as a front-line negotiator for in-patient cases, and then served as the Coordinator of Hospital Networks developing Global Excel's extensive provider network.  Kim played a key role in the creation of the Corporate Client Services department where she was the Director from 2003–2006.
She also served as Director of the Managed Care department between 2005–2008. Following this, Kim became the VP Managed Care Contracting where she was responsible for network performance analysis, network expansion and development, evaluating corporate client network needs and managing provider relationships. In 2011, Kim moved into the business development role, focusing predominately on expanding GEM's expat product offerings.
What can you tell us about Global Excel Management and its International clients?
Global Excel began in 1996, initially providing assistance & cost containment services for the travel insurance products of our former parent company ETFS. We learned very quickly that if we wanted to prosper in this market, we would need to develop new claims management approaches, especially in the USA. We started experimenting with new strategies, testing and perfecting them. Many of these strategies we continue to use today.
In 2000, we recognized that our expertise was desirable for many companies all over the world that were concerned with cost containment in the USA. At that point, we decided to market our services to international insurance and assistance companies who had claims dollars at risk in the USA.
Global Excel now has over 300 clients in some 40 countries around the world. Today, we are recognized as a world leader in the cost containment field. We provide services to travel, expatriate, major medical and U.S. domestic insurers. Our clients all benefit from best-in-class member experiences, access to exceptional medical networks and industry leading cost-containment practices in the USA.
What should International clients be on the lookout for when they choose a service provider for Expats stationed in the USA?
They need to know that their service provider analyses where their Expats are geographically assigned in the USA. They ideally should match medical networks to demographics, as well as to their members' place of residence. The depth and breadth of the selected medical networks have to be equally good, no matter where the Expats reside in the USA.
Are you suggesting that this cannot be seen as a given?
Many assume that it is the case, but it often is not. What we usually see is a single national network for an entire block of business. Under this kind of scenario, insurers and brokers should not assume that because an individual is stationed in Anchorage, Alaska, he or she will necessarily benefit from the same quality of network as another who is stationed in, say, Alexandria, Virginia.
Do International clients expect a higher level of customer service for Expats versus travelers?
It is extremely important to them that a company like ours really does understand what it is to be an Expat and to have his or her family abroad. An Expat already has enough to worry about and he or she doesn't need to concern himself or herself with the medical system in the USA. Let's face it, it can be scary and daunting! User experience is obviously an absolutely critical consideration. Expats are a breed apart and they require a special level of service.
How can an International client with an Expat book of business know that all his Expats will have equal access to quality networks no matter where they are located in the USA?
We've experimented with all kinds of approaches and we've found that the most efficient and cost-effective solution is to deliver GEM tailor-made networks to our clients. We'll combine selected PPO and HMO networks (including Blue Cross/Blue Shield's networks) in certain states and even networks that specialize in cancer or transplant cases.
You actually put together customized networks for your International clients?
Sure, that's what innovation is all about. And it's highly labor intensive. We analyze the client's claims data and select the networks based on member demographics and utilization patterns. We continually re-visit, monitoring the performance and making adjustments wherever necessary. Any claims that fall outside the primary network are then handled by our in-house negotiators, giving GEM a competitive advantage in terms of member satisfaction and savings performance. It is said that member satisfaction can trump costs when International clients consider providers to look after their Expats.
How critical is this?
Clearly, it is a capital consideration when a member or his or her family is getting medical treatment. For any medical problems, the last thing a person wants is to talk to a machine. They require access to someone who knows their insurance plan, who will answer their questions and can empathize with them and speak their language. But that's just the tip of the iceberg.
At GEM, our clients' members who require more than routine care are supported by a multi-disciplinary team whose job it is to plan, implement, coordinate, monitor and follow up the case. What we're talking about here is a full-time practicing medical director with US credentials who is backed by our own in-house RNs, all of whom have had practical experience in a clinical setting. All these people continuously re-evaluate the severity of illness and make sure the right level of care is provided. Case coordinators are kept abreast of all developments and they, in turn, support the member's family throughout the episode of care.
What are International network managers and claims administrators personally looking for in the Expat universe?
For them, like pretty much anyone else, information is power. They want mission critical information now and they want it at their fingertips, in real-time. At GEM, we bend over backwards to satisfy these needs by building state-of-the-art portals. Our corporate clients can view their claims and status, all case documents, file notes and reserves, attach bills, answer questions and the list goes on and on.
Clients even want the means to measure program performance so they can make quick, informed decisions to improve their business performance. As a result, our clients now have access to tens of customized reports from ad hoc to analytics. For their members, we provide easy web access to benefit information, claim status, ID cards, provider lists, etc.
Are International clients very concerned with security?
Of course, giving access to all this data requires a significant amount of high-level security. We've built our portals to meet the security standards of a large U.K.-based bank that is a client of ours.
Last, but not least, if you had to be posted as an Expat anywhere in the world, where would you like to go?
Paris would probably be my destination of choice and, of course, only as long as my insurer provided me with the same level of service that GEM provides to its clients and their members.
back to top