iPMI Magazine speaks with Phil Austin, Head of Global Individual Private Medical Insurance at Cigna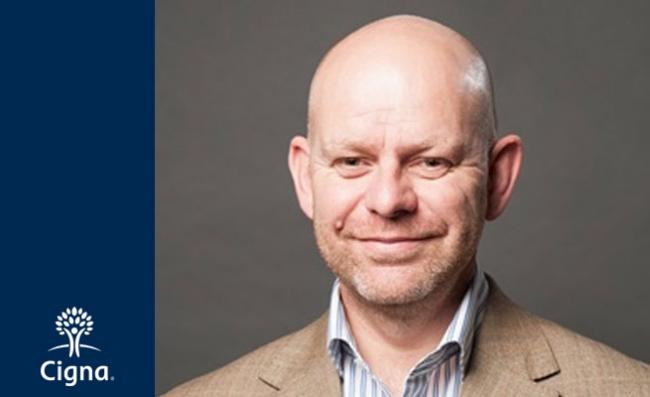 Phil brings over 20 years of experience in global sales, marketing, product strategy and general management to the Cigna Global Health Options team
As Head of Cigna's Global Individual Private Medical Insurance division, Phil is developing and implementing the company's individual consumer strategy on an international scale and creating a world-class international individual business. He is also responsible for building the business segment and driving profitable growth, targeting high net worth and globally mobile individuals through various channels such as the internet, bancassurance and intermediaries in key global markets.
Phil brings over 20 years of experience in global sales, marketing, product strategy and general management to the Cigna Global Health Options team. He returns to Cigna after serving as Vice President of the European Group A&H (Accident and Health) Business for Chartis.
Phil first joined Cigna International in 2002 as Partnership Director for the UK business. He went on to hold several positions within the organisation, including Health, Life & Accident (HL&A) Europe Sales & Marketing Director and Interim CEO for HL&A Europe.  
Cigna, the US based global health insurer posted a staggering $29bn revenue last year, and has over 14 million customers on its books. They have just launched a new set of IPMI products targeted at global expatriates and iPMIM finds out more.
You rejoined Cigna in 2011. Why did you return?
We launched our global individual PMI business in 2011, and it was an opportunity I simply couldn't miss. This is clearly a market which is seeing exponential growth, it's a very fast moving market, and that's something I really wanted to be part of. Getting the chance to run our global individual expatriate business has certainly presented its own challenges. In a lot of ways it's very different from the Corporate business, but the principles are still the same – Cigna have a reputation for high service, high quality plans, and that is now being continued in the individual market. The other thing that really excites me about Cigna is the way that the customer truly is at the centre of everything we do – everything is focused on the needs of the individual, and we don't get closer to this than in the expatriate individual business.
What is Cigna's take on iPMI?
Our individual iPMI products have been built around the needs of customers and brokers. We stripped back the concept of what an iPMI plan 'should' look like, and rebuilt this with things like flexible module options, cost shares and deductibles. What we have now are 3 plans which give our customers and brokers absolutely flexibility and choice to build a plan which meets their unique needs and fits their budget. Our top level Platinum product has some of the richest benefits on the market; whilst our Silver and Gold products present options for expatriates who are still looking for a quality plan, but perhaps don't need cover for things like maternity. Every customer still benefits from the customer service which Cigna is known for, and gets access to our 24-hour global control centre and network of over 1 million hospitals and physicians worldwide.
Cigna has a huge amount of experience in the expatriate market, primarily through Corporate plans. We've also worked extensively in global markets for the last 30 years offering individual health, life and accident plans – so moving into iPMI was a natural next step in this journey. We're now taking those years of experience and learnings and applying them to the iPMI market, which has given us a really great platform to provide our customers with what they want.
The expat market is clearly growing. Where are you seeing trends?
We are offering a truly global product, serving expats all around the world. I'm seeing a lot of movement out of the US and Europe into Asia, and when you look at where we're selling policies, there is a growing trend towards Asia. Whilst the new plans expand into the mid-market, we still see a lot of demand at the upper end of the market for our Platinum plan. This goes to show that when moving abroad, people don't want to take chances with their healthcare and are often quite willing to pay to get the very best - both in terms of ease of access to and the quality of the providers themselves.
As an insights-driven organization, we commissioned proprietary, independent research to look at market sizing and distribution channels in this market and to understand the core needs of the stakeholders (customers, brokers, medical providers, etc). We have grown a very successful direct to consumer business online, we have a growing intermediary channel and we also sell our range through bancassurance partners.
In 2013 insurance is a given. What are consumers looking for when selecting private medical insurance coverage?
We are more and more seeing customers ask what else we can give them over and above just paying their claims, and we've recognised that insurance is a given. Consumers are becoming much more discerning and demanding of insurers. We've recognised this and are leading the way in developing additional value add tools and services which customers value.
We recently launched a travel toolkit which provides consumers with an array of tools and services fitting for the traveler on the move – for example, online eDocument storage, emergency travel alerts, and dynamic country guides which our customers can refer to as they travel. Marry this with our online Health Risk Assessments (HRAs), and focus on preventative health, and our customers are getting a lot more than just insurance.
Globalization is driven by technology, consumerism and the search for new business. What role is technology playing in your private medical insurance plans?
Of course, health insurance has moved on from just paying claims. Whilst the ability to do that efficiently is crucial: making it simple and easy for our customers is among our top priorities, we've asked what else we can do to improve our offering for the broker market through better technology. We can offer full online medical underwriting which will often give you an instant decision in many cases, provided no additional information is required. This forms part of the online Intermediary Zone through which brokers can generate quotes, manage their client database and view clients' documents online.
Whilst the online functionality is great to have, we know brokers often want to be able to speak to someone directly, so we support this with a real-time Intermediary Support Team who have the capability to generate quotes, and set up policies on a broker's behalf.
Whilst the majority of our team is based in Glasgow, Scotland, we have local Business Development Managers (BDMs) in Central Europe, Hong Kong, Singapore and the US. Such is the value we feel local decision makers can make to our broker community, we have plans in place to increase the size and footprint of our BDM team and provide more localized Intermediary Support agents to support brokers in market. Each market has its own legal, regulatory and cultural nuances, its own ways of doing business, and its own approach to healthcare - so it's crucial we have local people in the local market who can bridge those needs.
What is important when designing a private medical insurance product?
You absolutely have to listen to your customer, and listen to the market. We spent a lot of time carrying out research to build a unique proposition in the market, and this has been critical to our success. There's a lot to be said for asking customers and brokers a direct question – 'what do you want from a health insurance plan?' 9 times out of 10 you will get an answer along the lines of making it easier to build a plan that suits their needs – both in terms of plan design and budget. That's why we've invested a lot in building out or proposition, launching 3 brand new products, and creating completely modular plans.
How do you see the cost of expat healthcare changing in the next five years?
Rising medical costs are a universal challenge. Aging populations and increased global health risks have driven up medical trend over the years. We're seeing this starting to stabilize in some markets, but the research is telling us this is only likely to grow further elsewhere, especially in Asia. This is where our product development team comes in. By developing modular products which give our customers and brokers the maximum level of choice and flexibility, they can build a plan which is customized to what they need. After all, if you know you're not going to have a baby, you don't necessarily want to include maternity care on your plan.
It's all about choice. Our customers get the opportunity to manage their premiums with cost share and deductible options across the core inpatient and outpatient modules on all of our plans. In addition, by looking at preventative health management and offering things like online Health Risk Assessments (HRAs) which are available in our Health & Wellbeing module, customers can proactively manage their own health before they get to the stage of a doctors' or specialists' visit - reducing costs accordingly.
For worldwide insurance brokers who want to better understand International Private Medical Insurance, what advice would you give them?
Every time I go out and meet a broker, the lasting impression I get is that people are often surprised about the level of opportunity in this market. There's a lot of interest out there both at the upper end of the market with Directors and Consultants following their careers, and also at the mid to low end, particularly in the student and retiree markets. The research only points to further growth, with increasing numbers of expatriates becoming ever more globally mobile.
There is undoubtedly a distinct lack of information out there for people looking to move abroad, which is where I really see the broker adding value. Brokers can position themselves as the experts and offer the solutions that best meet the ever-changing needs of their customers.
If you are an insurance broker, intermediary or agent, interested in selling Cigna Global Health Options Individual Medical Insurance Plans, simply click here to register.
iPMI Magazine speaks with Phil Austin, Head of Global Individual Private Medical Insurance at Cigna
back to top