iPMI Magazine Speaks With Generali Global Health Senior Team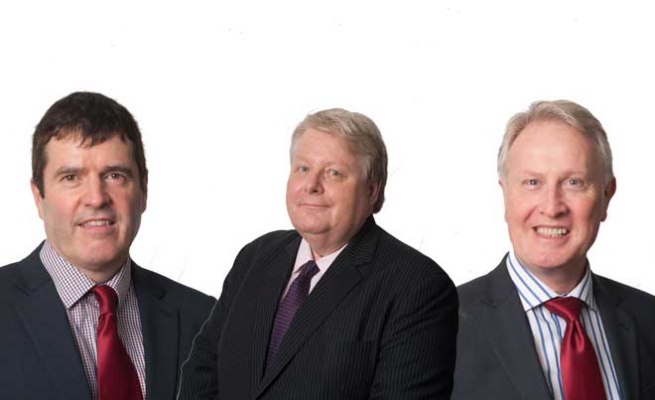 IN THE PICTURE: Jamie Marshall, Chief Technical Officer. Paul Tidy, Chief Operating Officer and Paul Winstanley Head of Business Development, Generali Global Health (left to right).
iPMI Magazine Speaks With Paul Tidy, Chief Operating Officer, Generali Global Health
Can you explain how GGH fits in with the rest of the Generali Employee Benefits Group?
Paul Tidy: We are very much part of the same Generali team, we share offices and clients and even people. GGH's IPMI proposition radially fits into the GEB proposition as one of the employee benefit options available to clients. We regularly work together to develop tailored IPMI solutions for customers.
GGH and GEB have a very symbiotic relationship that allows us to enhance each other's capabilities.
How does GGH differ from your experience at other IPMI providers?
Paul Tidy: GGH is able to exploit the scale and diversity of the Generali Group which allows us to deliver vertically integrated IPMI solutions. We have a very close working relationship with, for example, Europ Assistance - one of the world's largest assistance companies and a wholly owned Generali company. We also have access to a range of insurance licences and supporting services that many IPMI providers would be envious of.
For example, when delivering an IPMI plan to the maritime industry we can, if clients wish, include shipborne tele-medicine solutions. For the extraction industries, we can include access to our own clinics in Africa and even arrange for comprehensive medical contingency planning arrangements to be put in place, all from within the group.
As a "new" business within the Generali Group, Generali Global Health has the flexibility to customise and develop solutions in conjunction with our clients to a degree that some other providers cannot.
If you were sent to work overseas where would you most like to live an expat and why?
Paul Tidy: A difficult question but my preference would be somewhere with a challenging and dynamic work environment and ready access to open country and perhaps the sea. For example, my last expat assignment to Denmark ticked all the boxes. So where would I like to be sent next? Putting aside tropical islands (my wife's preference), I would probably opt for the Middle East; Oman for its beauty or the UAE for its pace. Failing that the USA, preferably somewhere on the eastern sea board.
iPMI Magazine Speaks With Paul Winstanley, Head of Business Development, Generali Global Health
What are your initial areas of focus for growing the GGH business?
Paul Winstanley: My initial areas of focus are four-fold.
The recruitment of experienced and knowledgeable sales staff for the Middle East and Far East regions is one priority. We are expanding our team in these two regions and also Eastern Europe.
We have just launched our new product, Global Choice, in the UAE and this has been a priority focus for me in my early days in the role. This will be shortly followed by a launch in the rest of the world.
Finally I am working closely with all of my Generali colleagues to explore areas of collaboration and how we can work with other product teams to expand our opportunities.
How is the GGH business developing and have there been any significant 'wins' since you have arrived?
Paul Winstanley: The launch of our product in the UAE has gone very well and business development activity is really ramping up with quotes turning into wins. We are looking at some interesting opportunities in the maritime and global student markets and will, over the coming weeks and months, be working on successfully launching our new Global Choice product worldwide.
Where's the most obscure place you've been to for a meeting?
Paul Winstanley: Without question it has to be whilst working for a previous employer when I had a meeting with a client in a tin hut in Houston!
iPMI Magazine Speaks With Jamie Marshall, Chief Technical Officer, Generali Global Health
What skills and experience do you bring to GGH?
Jamie Marshall: I have considerable actuarial and healthcare experience, both in the UK and International markets, and am currently Chair the Institute and Faculty of Actuaries Health and Care Board. Having recently worked for Mercer Marsh Benefits, I understand the intermediary perspective, which will help GGH to continually shape its proposition and provide appropriate support to our partners. My previous employers include Royal SunAlliance, Unum and Mercer
GGH has recently launched a new product – what does that offer over and above the rest of the market?
Jamie Marshall: The product is modular in design so clients can choose the out-patient options they wish to add to the core product benefits. They can then select from a range of additional benefit options to add to these two modules, including such things as maternity, dental and optical care. Benefit limits can also be changed, adding even more flexibility to the product.
The premium rating model uses the groups' average age to create a single adult and child rating structure. This means the premiums are very simple to understand and these are the rates that will apply to any new members joining the group during the policy period. This clarifies costs and simplifies the budgeting process for clients. It also smooths the premiums from large age band increases at renewal, making it much easier for the client to understand.
We provide an end-to-end service that is supported by a global network of medical providers and the latest technology to enhance member experience. Customers and their employees also benefit from our relationship with Europ Assistance, a 100% owned Generali company, who provide assistance support wherever members are in the world.
What interests do you have outside of insurance?
Jamie Marshall: I "enjoy" marathon running and try to run three or four a year - although not as fast as I would like! I'm a Scotland rugby supporter and like to spend time with my family / ferrying teenagers around and travelling when the opportunity presents itself.
back to top