iPMI Magazine Speaks With Andrew Apps Head Of Global Healthcare Bellwood Prestbury About International Private Medical Insurance for High Net Worth Individuals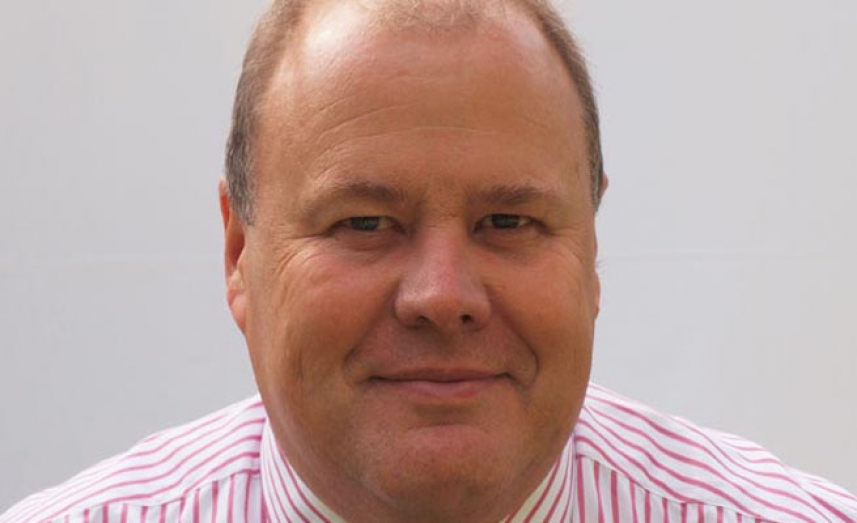 IN THE IPMI PICTURE: Andrew Apps Head Of Global Healthcare Bellwood Prestbury
Please introduce yourself and background in the International Private Medical Insurance (IPMI) market:
Having enjoyed 32 years working in the PMI industry, the past 26 years exclusively in the international sector, I have gained firsthand experience of how both insurers and intermediaries operate, enabling an understanding of the way each side behaves and the changing demands of one of the insurance industry's fasting growing sectors.
As a seasoned traveller and former expatriate, I have worked extensively across South East Asia, the Former Soviet Union, Eastern Europe, Africa and the Middle East, developing business operations with local and multi-national companies.
This valuable experience has enabled a unique understanding not only what it is like to be living overseas in an unfamiliar country, but the unique relationship building skills necessary for developing business in these territories.
Holding a variety of senior management and directorship roles at BUPA, Goodhealth Worldwide, Aetna International, ALC Health and now as Head of Global Healthcare at specialist international intermediary Bellwood Prestbury, I have also been a former deputy chairman of the Association of International Medical Insurance Providers (AIMIP), and currently sit on the Executive Committee of the Association of Medical Insurers and Intermediaries (AMII).
How do you define a high net worth (HNW) individual?
This is an interesting question as the definition will change from one country to another and of course from sector to sector, but from an IPMI perspective, we would see this as someone who is prepared to fund their own private medical health treatment without necessarily reverting to an insurance product.
Are high net worth individuals harder to insure than those on lower incomes, and if so why?
Often a HNW individual is someone who takes the view that when they need something they simply buy it rather than planning for every eventuality that may or may not occur in the future.
As a result, HNWs tend to be less risk adverse than perhaps most people, until such time that something happens which of course is too late. For many HNWs they want to see a 'return' on their investment (in insurance) so need to understand how buying IPMI can benefit them.
High net worth individuals are able to pay for private medical treatment straight out of pocket. Why do they need IPMI?
Quite simply it makes financial sense. Most HNW's entire being revolves around their ability to 'earn', so facing a period when they are perhaps unable to do so can often have an impact on this. Many HNW's are self-employed so when they are not working they are not earning.
The other point to remember is than many HNW's are used to having things done for them. Arranging meetings, organising flights, booking restaurants. When it comes to needing medical care, the need for being organised becomes a linchpin to the whole process. Who to see, when and where.
This is where IPMI and the plan providers really come into their own, particularly for someone living in working in an unfamiliar country where access to high quality medical care can be difficult at the best of times.
How widely adopted is IPMI for high net worth individuals?
This is a growing market as the complexities of accessing high quality healthcare becomes greater and the cost of treatment grows even more expensive. Growing regulation has pushed IPMI into the public eye and so the demand for high quality 'concierge' products are starting to become better placed.
Do traditional mass market international private medical insurance plans meet the international medical insurance needs of high net worth individuals?
HNWs demand the best. They want access to the best available care, where and when they want it and not to be told that something isn't covered. Some restrictions do of course have to be set, but the HNW wants these to be keep to a minimum and be faced with the least amount of administration as possible, so completing forms can be a real barrier.
For many HNWs, their day to day lives are organised by 'other people', so they need to be able to pass on the chore of filling in forms for a claim to someone else. Of course, this often conflicts with data protection controls, so for a product to appeal to a HNW, it needs to offer a way of circumventing this issue, particularly when it comes to making a claim.
Local or global IPMI cover: what do high net worth individuals demand?
This will of course depend upon the travel movements of the HNW and whether they are looking to receive treatment should the need arise in a country other than the one in which they are normally living.
The key issue is the scope of coverage provided by the plan provider. Does it include access to primary healthcare? Does it include access to the best available medical facilities? What support does the plan provider offer 'on the ground'?
Onshore or offshore: is there a preference for high net worth individuals?
HNWs understand better than most the difference between onshore and offshore products, so this is less of an issue, however local regulatory requirements may limit the choice available.
Do high net worth individuals have special requirements when it comes to medical insurance and access to healthcare?
HNWs expect and demand the best and will give anything less a very short shrift.
They expect a quick response to their questions, a product that is 'cover-all', little or no exclusions and access to the top rated medical facilities when and where they want.
This of course all comes at a cost and HNWs are no different from everyone else – they want a bargain too.
On a local level, which challenges do you face when providing iPMI to high net worth individuals?
The issues can range from language, culture and availability to high quality medical facilities. For many people, it is important to be able to converse in their own language when it comes to discussing their health and any treatment that may be necessary. 
This is after all a stressful time and understanding exactly what is happening and why it is important. Culture can also cause an issue where local ways of 'doing things' can sometimes be alien to the HNW and cause them to question what is happening and why.
In the future, how will the international private medical insurance market for high net worth individuals develop?
For the HNW market to be properly accessed, the plan providers really need to understand their clients. These are people who do not 'take prisoners'. They expect the best and are prepared to pay for it, but also like a bargain. They do not want to be bothered with form filling and simply pushing everything in a mobile 'app' is not the solution.
Products need to be flexible without too many restrictions and the ability for the HNW to 'mix and match' their cover allowing them to 'travel' with their cover.
Customer service is paramount -  fast, efficient and straight forward to access 24/7. To the busy HNW, being told that 'we will get back to you in a couple of days' simply isn't good enough.
back to top