iPMI Magazine Speaks With Mr John Casey CEO Pacific Cross International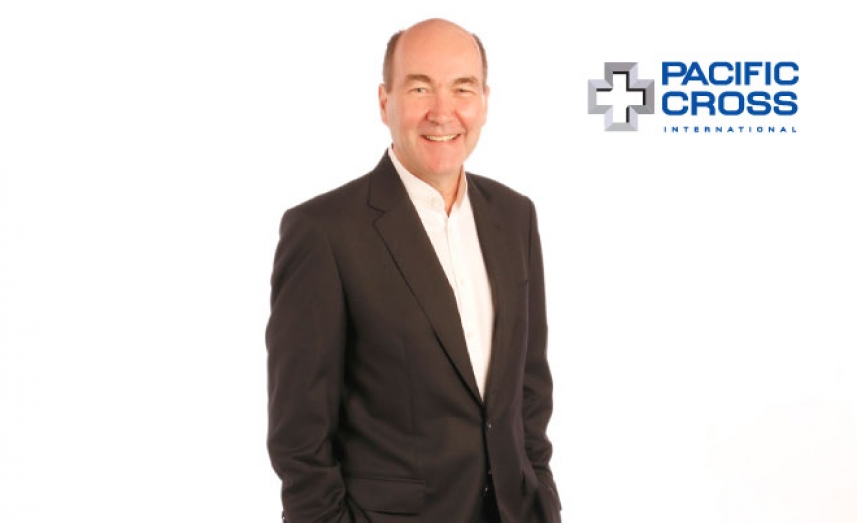 IN THE IPMI PICTURE: Mr John Casey CEO Pacific Cross International.
Mr. Casey has a long history in the ASEAN region and is currently in the Philippines. He is currently both President & CEO of Pacific Cross (Philippines) and Chief Executive Officer and Director of the holding company of his group's health insurance and related businesses in Thailand, Indonesia, Philippines and Vietnam.
Prior to his current appointment, he was President of a US life insurance company in the Philippines. Aside from directly building a significant health insurance company in the Philippines, he is focused on a long term business plan for the group to establish a common branded ASEAN specialist health insurance business across the region in line with ASEAN economic integration.
In 2001 and 2002 he was principal consultant & practise leader for an international consulting practise which specialised in financial services.
Throughout much of the 1990s he worked with a major international Australian life insurance and fund management business in both Australia and the Asian region. Prior to that, he worked with one of the major Australian Banks in establishing the pioneer bancassurance businesses in Australia, which subsequently established a fund management business and financial planning advisor network.
John started his career with a global life insurer in Australia and subsequently helped establish and grow a life insurance subsidiary of one of Australia's Health Funds.
His expertise is in financial services and he has vast experience in life and non-life insurance, funds management, personal financial planning and banking services in Australia and across the region.
His qualifications include a Bachelor of Arts majoring in Economics at Macquarie University in Sydney and a MBA from the University of Technology in Sydney.
John is active in many organizations and clubs. He sits on the Board of a number of businesses and organization and is past president of the Australian New Zealand Chamber of Commerce (ANZCHAM) in the Philippines.
Please introduce yourself and background in the International Private Medical Insurance industry:
John Casey: I am the President & CEO of Pacific Cross Insurance, Inc. & Pacific Cross Health Care, Inc. in the Philippines and CEO of Pacific Cross International, the group holding company, so I have regional, strategic and operational responsibilities. We have operations in Thailand, Indonesia, Vietnam and the Philippines as well as additional third party administration entities in other jurisdictions. Our goal is to establish and build an ASEAN common branded health and travel insurance business, to become market specialists and a serious competitor in international and local health insurance.
In the early 2000s, I worked with an international consulting firm which specialized in financial services. I then joined the Pacific Cross Group. Throughout much of the 1990s, I worked with a major international Australian life insurance and fund management business in both Australia and the Asian region. Prior to that, I worked with a major Australian bank in establishing the pioneer bancassurance business in Australia. Health insurance has always been a significant part of my financial services focus experience, which included time with one of Australia's major health funds.
Prior to my appointment to Pacific Cross, I was the President of a US Life Insurance Company in the Philippines.
I was born in Asia and spent my formative years in the Philippines and Singapore and have spent more than half of my life in Asia. All my university and postgraduate studies were completed in Australia. My work experience in Australia comprised equal time in Sydney and Melbourne covering a whole range of insurance and financial services, as mentioned.
Pacific Cross International is a holding company for the Pacific Cross Group of Companies. The Group has provided health insurance in Asia for decades. How has the industry developed over that time?
John Casey: Yes, Pacific Cross International, in various guises, has been around in Asia Pacific (and providing market leading health cover to thousands of customers) since the 1970's, although one of the insurance companies we bought has a 65 year history.
Over time, the industry has seen many changes. In the very early days, there was no or little health insurance in most countries, let alone regulations governing the industry and products. Health insurance products and services development is a direct reflection of the demand from expatriates and local markets. Of course, a country's capacity to provide health insurance solutions reflects its stage of development, hence the current explosive growth and proliferation of competition.
The expatriate demand has always been there, but the delivery of solutions has over time, become hybrid, combining expatriate and local solutions. Products are wide ranging and becoming complex. Customers are more demanding as they become more informed. Regulators are more involved and "connected" both with other regulators and with the companies they supervise.
The greater demand generally, is local, not expatriate, although IPMI is sold in greater volume more than ever, particularly in the last few years as technology is playing a major role. It is an enabler (operational platforms, increasing business competencies and services), a distribution channel (internet accessibility, chat rooms, mobile apps) and a support service for brokers and other distributors and, very importantly, for clients.
Global mobility and travel risks are changing. Duty of care is now a legal and moral obligation. What role does IPMI play when looking after the healthcare and lives of expatriates, business travellers and tourists?
John Casey: Global mobility and travel risks have always been with us, but yes the nature of some of the risks has changed or become more complex. There are also simply new types of risk we all now have to deal with, be they new health risks or safety issues. The speed with which IPMI products deal with change and uncertainty will be key, as will ensuring IPMI products remain viable for the insurance provider. Historically, some insurers have been successful, although there have also been mistakes and failures. More and more, products are reflecting local and regional requirements for travellers and expats. The launch of our ASEAN plan is a recent example of a product solution that solves a new demand for lower cost IPMI for the region.
Duty of Care is increasingly a major issue for all insurers and regulators are holding insurance companies and brokers to a much higher standard than ever before, but we all have to acknowledge that there are major regulatory differences across the region. As a baseline, all international insurers must adopt the highest standard and apply these consistently across jurisdictions.
In respect of IPMI, there is a wide range of benefits, definitions, policy provisions and wording, pricing and underwriting differences. This is no different from other parts of the world, although in many developed countries medical insurance contracts are becoming more standardized, driven by regulatory and market demand. Of course, IPMI products must adapt to changing requirements. The challenge for providers of IPMI is to "understand locally and deal internationally". It becomes increasingly complex in dealing multi country. Nevertheless, products and benefits must reflect market demands and needs. At the same time, clients and distributors also have to assume similar duty of care in relation to their own responsibilities when dealing with IPMI.
Does medical, health and travel insurance cover require reinvention in 2016, to mitigate new risks that pose major threats?
John Casey: Products always require change, although the fundamentals of the products available are sound. It does seem almost every day we see new treatments and practices which would not have been available only a few months before. We have to keep up with that and ensure that we are able to maintain comprehensive cover for our clients whilst ensuring reasonable pricing. That's the challenge and it keeps life interesting! One of the new issues that insurers are grappling with is the emergence of the very high cost of selected drugs, implants and other treatments, so it is not just the high cost of medical inflation. Insurers have to deal with growing numbers of medical treatments and protocols which are not necessarily generally recognized and accepted in different countries. Should these treatments be covered or not?
At the same time, costs are driven by inefficiency, differences in markets across the whole delivery chain, dishonesty and complex claims adjudication. The insurer's experience in markets is critical to success.
The Pacific Cross Group provides travel insurance for a lot of people in Southeast Asia – whether within their own countries, or overseas. Can you tell us more about your travel business?
John Casey: Yes, we cover a large number of customers in our different operations in Asia Pacific. In 2016, we issued more than 150,000 Travel Policies for individual, family and group travellers. That translates to hundreds of thousands of travellers in 2016 alone. Our products provide worldwide coverage or just local, depending upon country. We have different plans to suit different types of travel – whether one is travelling within one's country, or internationally. With technology and with travel becoming more affordable, we have also ventured into selling our travel insurance online to make it more convenient for people to buy our products. We have received a very positive response in this area. We make sure our plans offer benefits that can give our clients peace of mind, wherever they are. There is an inevitability that, as travel insurance is essentially a commodity product, simplification and ease of sale using technology is essential for any insurer to compete and grow.
You have operations in key Southeast Asian countries. What is the medical insurance culture like in the region and how well adopted is IPMI?
John Casey: Each country in which we operate is different in a number of ways, and is substantially driven by the medical services infrastructure and market development. Demand is ever present but affordability is the issue. Most medical treatment is self or family funded and is culturally accepted. However, we all know how difficult this can be. In new developing markets with relatively small foreign investment and participation, IPMI tends to be available to limited numbers of expatriates. With development, this expands to a growing number of expatriates and local clients. Our products and services tend to follow market development and our country heads are well equipped to plan and serve their markets.
For example, and this is very much a positive – each of our country managers has many years in their market, and many years more in the industry. That allows us to give them the freedom of movement to make decisions, launch products and conduct operational practices which are tailored to their individual markets. My role is to ensure that they have the support that they need to make good decisions, and to act as a "devil's advocate" to test ideas. Our nominal head office infrastructure, when combined with our "street smart" country operations, enable us to act quickly.
Within each of those markets, I would say that IPMI has been well established and expanding.
The IPMI business is complex crossing physical, cultural and perceptual borders. Laws and regulations can change overnight for expats and those insurers covering them. What big challenges are you currently facing?
John Casey: With regulators the challenges are always related to prudential risk management (financial reporting, capital adequacy, whether a company can meet risks and pay claims) or operational risks (agency controlling, distribution channel management, operational and sales practices guidelines). The issue depends upon whether or not IPMI products are locally issued or issued under an offshore arrangement. Offshore arrangements are generally not country tailored as locally issued products.
Pacific Cross is well equipped to deal with the challenges. The great thing about having a very experienced management team is we bring a wealth of experience to the table. The biggest challenge is always the customer - how can we give them what they want, provide what they need, and when they need it.
One of the most common topics we hear about is the cost of International Private Medical Insurance premiums. How will the cost of IPMI change in the coming years and what are the key drivers?
John Casey: The key drivers of costs are usually hospital and treatment costs. Our businesses run cost effective models, and we continue to invest in technology to improve efficiency. Major costs are largely about treatments and medicines. These days, overutilization is not widespread, although there is an increasing trend in key hospitals to follow certain treatment protocols that will increase insurer costs. There is also some dishonesty at various points of the sale and medical service cycles, depending upon market.
With careful management and strong hospital partnerships in a number of countries, we feel comfortable that we can respond to the cost challenges through the next years in a way that keeps our products and services readily available to our customers at all times.
Insurers are rebranding as global health services companies. Insurance is a given. What opportunities exist?
John Casey: Yes, that is correct and it is a function of the growing demand for health insurance and health is an automatic corollary need to life insurance. Any client financial needs analysis will identify a range of health and health related needs – so the opportunities are clear. Indeed, we use a medical needs analysis to assess potential client requirements. From a practical perspective, details collected from a standard life insurance application provide a wealth of information for assessing and underwriting for health insurance. Consequently, life insurers have a great opportunity to package lifetime health with life insurance to provide full lifetime protection.
I expect there will be many new players looking to invest in all or part of the medical insurance delivery chain as the model becomes more complex. I think the core business models will remain although insurers will increasingly participate in or retreat from parts of the delivery chain. The business model for health insurance, its distribution channels, products and customer access points will rapidly change as we rapidly integrate our sales, service platforms using technology to those markets where technology is core to daily life. There will be an explosion of business once the relatively younger move into their next life cycle stage, where medical insurance becomes a critical need. Exciting times ahead.
Insured's demand quick and easy access to healthcare services overseas. How do you provide quality of service?
John Casey: We try to ensure quality in a number of ways. We benchmark ourselves against the market and our competitors. We successfully negotiate and implement good deals with our partners (hospitals, emergency service providers, distribution partners). We have made Customer Focus one of our key goals and differentiators.
In Pacific Cross Philippines, for example, we recently set-up a Client Experience Division. That Team's role is to evaluate how we serve our clients, and to keep looking for ways to improve our service quality. At the same time, it is difficult for medical insurance to maintain high ratings for service, as this is significantly affected when an insurer denies a claim. This is often due to limited understanding of product.
Our country CEOs have around 150 years of combined experience in a variety of markets and operational positions. Our smaller size allows real sharing of knowledge and experiences, and a deeper understanding of what it means for each country. That allows us to make things happen quickly with fewer mistakes, and we believe no other company of our size shares this unique position.
What role does your provider network play and how do you go about expanding your network?
John Casey: Our provider network is key to our success. Whilst we have many long-term relationships within that network, we are always looking for improvements. Key to success these days is the use of technology as a service enabler – mobile applications, providing information and data analysis, keeping us in contact with our large and diverse customer group. The Pacific Cross Group requires service providers who are capable of flexibility and change as we build new and better ways of serving our customers.
Finally, if you could live anywhere in the world, at land or at sea, where would it be?
John Casey: Well, the safest answer (because they will read this undoubtedly) would be to say that I will be happy wherever my family may be. But I would hope to influence that strongly, now and in the future.
I have loved the many years we have spent in Asia Pacific and in particular the Philippines, where we have grown a love of the country and its people. We have many friends here – moving away would be impossible.
In the end, as I look forward, I would say that I will (like many older people) graduate to my ancestral home, which in my case is Australia. My kids are making great lives for themselves in Melbourne – it's a beautiful and alluring city, and as you would expect we would want to be near them as they settle there.
But I will always have an active participation somehow, in this fascinating business, which keeps me back often to the Philippines, and my many friends in Asia Pacific. And in the future, with faster airplanes and easier travel options, they can continue to expect to see a lot of me – and continue to be somewhere and doing something where I hope I can still add value.
Interview first published in iPOLICY Issue 6
back to top