iPMI Magazine Speaks With Tom Wilkinson, CEO of AXA's Global Healthcare Business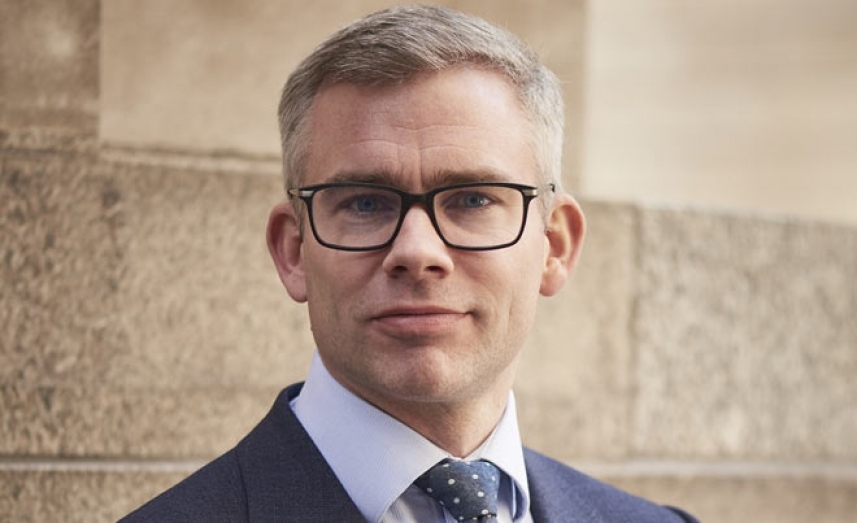 Please introduce yourself and background in the international private medical insurance industry:
I joined AXA PPP International as Managing Director in 2014, after previously filling the roles of Director of Marketing, Director of Strategy and Proposition and Director of Strategy, Planning and New Markets at AXA Wealth. Since then, I have taken over responsibility for all AXA branded international private medical insurance, becoming CEO last year.
My understanding of the need for international medical insurance is complemented by my own personal experience, having lived as an expat in a few countries, most recently with my family in France.
A recent PR from AXA talks about the challenges expats and their families face. In a nutshell what are the major challenges?
We carried out a large piece of research to find out which aspects of moving abroad expats struggle with, the results of which show that being away from their support network is one of the most challenging parts of relocating. Forty per cent of adults and 32 per cent of children, according to their parents, said that this was one of the most difficult aspects of making their transition to life abroad.
We also found that language was a difficult barrier to overcome, with parents struggling more than their children. Thirty per cent of adults found learning the local language difficult, as opposed to 25 per cent of children. Quite surprisingly, we also found that expats thought adapting to the new weather conditions was challenging. Twenty-six per cent of adults found it difficult to get used to the weather - though this figure rose  for those relocating to the UK from overseas  to 42 per cent.
What opportunities exist to overcome such challenges?
From my own experience, I would recommend that expats seek as many opportunities as possible to build a new support network, in order to make the transition to a new culture and way of living less challenging. Before arriving, do plenty of research into what opportunities there are in the local area to engage in social activities and meet people. Achieving this quickly will make it much easier to establish yourself, as friends will be able to help you acclimatise to the local culture and get to know the area. Using expat forums or social media can be a great way of finding advice on how to meet people.
How does AXA help manage the complex life of an expatriate?
Preparation is key to making a move successful. To help our customers, we provide information through our online hub on many aspects of the relocation process, such as adapting to new cultures, finding accommodation and making financial arrangements.
We also support our customers with general health concerns by offering them access to a 24/7 medical information helpline, through which they can speak to a nurse about health concerns that could range from vaccinations to children's health. Customers can call our contact centre at any time to make and discuss claims in a choice of languages, and if they need medical treatment, we can liaise with hospitals on their behalf to secure the necessary treatment and arrange payment of bills. We know that when you fall ill or have an accident in a foreign country, these small details can really make a difference.
In another recent AXA press release Three Quarters Of Expats Put Health At Risk When Moving Abroad you said the research indicated that the majority of expats didn't consider healthcare to be as high a priority as other factors before they relocate. Why is that?
I think this stems from the fact that when you are moving abroad, there are things that you know you will absolutely need, such as a home, banking facilities or schooling if you are relocating with children. Unless you have an ongoing condition, it's difficult to predict when you will require access to healthcare, and it can therefore slip down the list of priorities in favour of what might seem like more immediate concerns.
People might also underestimate the importance of arranging healthcare cover if they are coming from a country such as the UK, where free healthcare is readily available to everyone. Access to healthcare of a high standard can vary all around the world, so my advice to anyone who is moving abroad is to make sure you plan ahead and at the very least, investigate what sort of healthcare will be locally available.
Individuals and business insure cars, mobile phones, luggage, laptops and a whole variety of consumables and things. Why is IPMI and international health insurance not so important?
It's not so much a case of international health insurance being less important. The items you mentioned are consumables that people use every day, and are therefore more likely to be at the front of their minds when it comes to purchasing insurance. Access to healthcare is something that many people tend not to consider until they really need it.
Like many in the IPMI industry you have lived the expat life. Can you tell us about your experience as an expatriate?
I've spent time living as an expat in a number of countries, including Switzerland (where my son was born), Japan, Italy, Denmark, the USA and most recently, with my family in France. I've always found living overseas to be a hugely rewarding experience. Working abroad definitely broadened my horizons in terms of career opportunities and I'm hopeful that the experience has also opened my children's eyes to the fact that living and working overseas can be much more than just a "nice idea". There were challenging moments, but these were totally overshadowed by the positives that I have taken away from my time as an expat.
Why do expatriates buy IPMI?
There are many reasons why an expat might buy IPMI, but at its simplest level, IPMI ensures expats can access a global standard of medical care, regardless of which country they find themselves in. Expats tend to travel often, spending time not only in their country of residence, but also returning home to visit family and friends, or traveling further still for business or leisure. IPMI ensures they can access to healthcare in any of these scenarios.
An AXA IPMI policy typically provides more extensive coverage than local health insurance plans, as well as the security of evacuation or repatriation, should the need arise. In certain parts of Africa, for example, hospitals can be extremely far apart. If an expat needs to be relocated in order to receive medical attention that isn't available where they are, IPMI provides the assistance of specially trained teams that will transport the patient, across boarders if need be, to the best facility that offers the right medical care.
It's also important to remember the extra reassurance that speaking to someone in your own language can offer someone who is unwell and feeling vulnerable. Having an accident or becoming ill while overseas can be a daunting prospect and IPMI typically allows customers to speak to someone in their native language, day and night.
In 2017 insurance is a given. Expatriates want value. How does an AXA IPMI plan deliver value?
For starters, an AXA IPMI plan provides all of the benefits and support that you would expect. However, there's also a lot that we do behind the scenes to ensure our service is of the highest quality, which our customers might be less aware of. For example, we have a specialist fraud management team that ensures our customers get the best possible value from their plan and aren't affected by over-inflated, or unwarranted, costs due to fraudulent activities
We are also constantly developing our network of global medical providers, to obtain the best prices for medical treatment, and strive to ensure our customers have access to high quality medical facilities, wherever they are in the world. 
How will BREXIT affect the IPMI industry and expatriate market?
The simple answer is that until negotiations with Europe have taken place and we have a clearer understanding of how our relationship with the EU will look post-Brexit, there is no real way of knowing how the IPMI and expat market will be affected. It's possible that more businesses will move UK offices to Europe, as we have recently seen with Lloyds of London and JP Morgan, and that we may therefore see more British people moving to work abroad. On the other hand, it's possible that we might see some UK expats who are currently living abroad return home. We will have to wait and see exactly what the effects are.
International PMI or local PMI - what do expatriates want?
One of the key trends that we are seeing is that new expats are more likely to opt for an international plan initially, however, when they become familiar with their new way of life, seasoned expats are more likely to consider a lower level plan or move to a local health insurance plan. That said, we're seeing many expats who are already on a local plan, perhaps provided by their employers, also buying an international plan, because they want the benefits of the extra flexibility and security that the more comprehensive international plans can offer.
What can we expect from AXA's IPMI in the future?
As part of the world's largest insurance brand, we are in the strong position of being able to work with AXA insurers around the world and we operate in 64 countries. This gives us a fantastic platform from which to further expand our ever-increasing portfolio of locally compliant international health plans in countries where specific health regulations exist.    
We're particularly keen to further develop our proposition in a way that focuses on what's relevant for a globally mobile audience. Moving abroad for work, a new adventure or simply a change of lifestyle is becoming an increasingly common trend and we're keen to make sure that we are always on hand for our customers to help navigate the healthcare landscape, wherever they may be.
back to top