iPMI Magazine Speaks With Marco Giacomelli, Head Of Generali Global Health Featured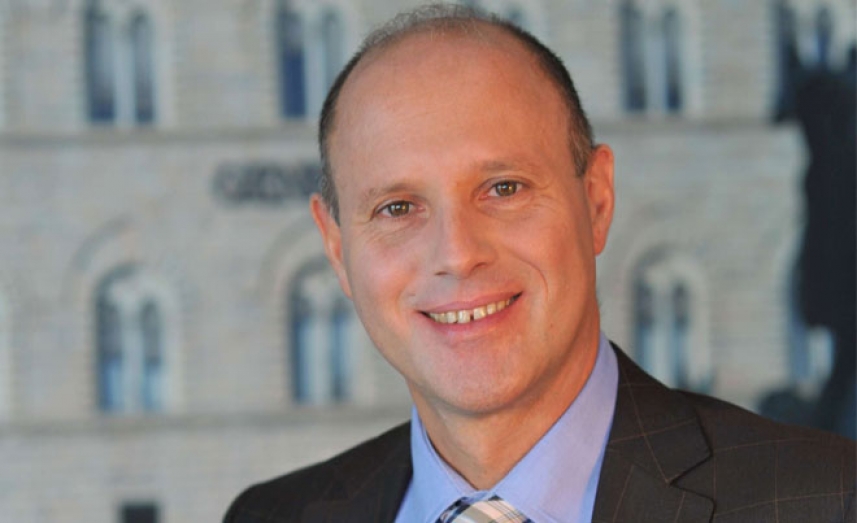 Marco Giacomelli, Head of Generali Global Health (GGH), outlines how the IPMI operation he established just three years ago is growing its reputation and developing innovations.
You are relatively new to the IPMI market, tell us how it all began?
In 2014, Generali took the strategic decision to create a dedicated business unit and specialised brand specifically focused on the International Private Medical Insurance (IPMI) market.
Until that moment, I had been building my career over the prior 20 years primarily in the global employee benefits, life, pension and health market, and I was then given the responsibility for launching Generali Global Health in late 2014, defining its vision, business mission, building the team and developing an international private medical insurance (IPMI) proposition.
GGH is a group of companies comprising of a core insurance unit in London and Generali Global Health Services, our wholly owned international medical network and health services company in Canada. GGH also manages a growing network of regional offices, which today consists of Dubai, Hong Kong, London and Madrid.
In a nutshell, GGH is a corporate start-up, aiming to establish its leadership in a growing, profitable market.
What are your USP's in the market?
Our mantra is our obsession with great service, whether this is for our brokers, clients or members across the globe. Our products reflect this and our flexible, modular plan design enables clients to select the right level of cover for their employees, at a competitive price, without compromising the level of care.
Our insured members can speak to us and receive assistance in their own language from GGH's own medically-trained staff in our Global Customer Service Centre. This is available 24/7 from anywhere in the world. We aim to make our member experience convenient and frictionless by providing easy access to qualified personnel.
We established Generali Global Health Services (GGHS) as our dedicated servicing company to manage member medical cases, client cost containment and our Global Medical Network of over 900,000 doctors, hospitals and clinics. Many of our providers are linked to us via a direct billing arrangement, for in-patient and out-patient treatment, so there is no out of pocket expense for members' treatment within the network.
GGH's relationship with our hospitals and doctors is proactively managed to ensure quality of treatment and efficiency in controlling the cost and duration of any medical intervention. This is done through utilisation-based contracting with the hospitals and doctors, cost containment initiatives, and careful pricing of medical treatment.
What is the potential in the IPMI market?
I believe that IPMI is one of the pillars in the future of health insurance, as more and more people today live globally, irrespective of their nationality and professional status, and they need an insurance coverage with no geographical restrictions and no significant out of pocket expenses.
This creates a significant potential in the IPMI market both for providers and intermediaries, as we work with multiple distribution channels to engage brokers in understanding customers' needs and designing products and services that address this demand.
Globally the IPMI market is worth around €10 billion in premiums. The market's annual growth rate is approximately 12% with an average profit margin ranging from 8-12%. This compares favourably to a typical local health insurance market, where the net profit margin rarely exceeds 3-4%. IPMI is the sixth largest health insurance market in the world, and bigger than local PMI markets in the likes of the UK and China. It's a very exciting time to be in the sector.
How has the world of the expatriate changed?
Nowadays, the definition of an expatriate is obsolete because more people, including local nationals and expats alike, regularly travel internationally due to their lifestyle, income and careers. These people need international medical insurance irrespective of their national status or residency. So local nationals, expats, global nomads, or however people define themselves, are driving the demand for IPMI products well beyond any a priori residency classification.
Being covered by IPMI is more about living globally than status.
What are the current trends?
The trend for health insurance providers is that we are no longer just claim payers. GGH is a health and wellbeing company, a partner that actively works with our members to support their health and wellbeing long before they might get sick.  
This approach has tangible and direct financial repercussion, as managing a healthy population is more financially viable and socially responsible than simply paying for a sick one.
We contribute to the wellbeing of the globally mobile population through lifestyle assessment tools available to members anytime through our digital portal. These tools help our members identify risk factors and modify their behaviour.
At GGH, we aim to stay on top of all health-related trends, such as the regionalisation of health centres of excellence, whereby treatment demand is driven towards such centres, and a proactive global network management therefore must ensure that all these facilities are immediately and seamlessly integrated in our network.
How are you developing your offering to keep up with market needs?
We are well aware of the bond of trust that is created when a customer becomes an insured member of GGH, and the often emotional nature of our relationship with our members.
For these reasons we have developed a caring ecosystem of services, both in house and through leading independent partners, to offer not only the best possible prevention and medical treatment available in the world, but also the peace of mind that comes from having a holistic approach to healthcare driven by recognized best practices.
We offer an independent medical consulting service, accessible anywhere in the world, 24/7. Members can have a telephone or video consultation with an internationally certified doctor at the touch of a button. This fast and convenient access allows for earlier intervention, reducing severity of illness, absence and costs.
We also offer a confidential second medical opinion service, through GGH's worldwide agreement with Best Doctors.  In the case of a serious health condition, when a potentially severe diagnosis is confirmed, the best possible treatment available worldwide is recommended. Our second medical opinion service can save a life, by enabling immediate access to an independent specialist to undertake a detailed review of a member's case.
We also provide genome profiling designed to support members diagnosed with cancer, this innovative swab-test identifies which course of treatment is most suitable based on analysis of the member's genetic profile. The member and their medical practitioner can have greater confidence in their chosen treatment plan. This is a good example of where we are delivering cutting edge medical solutions for our members. 
A further layer of both preventative care and intervention is provided by our sophisticated international Employee Assistance Programme. The facility is tailored to globally mobile populations where issues such as stress are very different compared to local populations. Our products can be among the most emotive in financial services, particularly when a member's family is included. Add to this the stress of moving overseas, a new culture and location, and the level of focused member support can be crucial.
What next for GGH?
GGH will keep on innovating, developing new products, entering new markets and excelling in service, focusing on the customer as the centre of our world, and engaging all our partners, be they service providers, intermediaries or medical facilities, on this exciting journey.
back to top