iPMI Magazine Speaks With Reg Allatt, CEO, Global Excel Management Inc. Featured
In The iPMI Picture: Reg Allatt, CEO, Global Excel Management Inc.
Please introduce yourself and background in the international medical insurance market:
My name is Reg Allatt and I'm the CEO of Global Excel. I've been in this business now for over 30 years. My family started in the travel health insurance product side in Canada in 1984 and our organization has since evolved into the largest international healthcare risk manager specializing in the U.S. market. I've been with the company since its inception.
Global Excel has been managing health care cases, claims and costs for more than 20 years. How has the business changed in that time?
In one sense it's evolved but in another sense it's stayed very much the same.
There is no question that healthcare costs remain a very significant concern for our clients. There was a time when the USA was constantly flagged for having the most expensive healthcare costs in the world. It's still the most costly healthcare system in general, but relative price increases have actually slowed to their lowest point in years. Unfortunately the issue is that even a modest inflation rate in the USA translates into pretty significant hard dollar increases just because the prices are so high to begin with.
Internationally we're seeing much higher relative increases in costs in other locations around the world. Today we're noticing the same double-digit increases in certain areas which we saw in the USA in the early 2000s. To a certain extent this may be caused by certain providers looking to the U.S. as their benchmark for pricing but there's no question that there is no 'downward' trend out there.
Certainly we've seen an evolution in the primary cost drivers. In the USA pharmaceutical costs, provider pricing practices, over-utilization, healthcare technology, M&A activity, etc. are all fuelling rising costs. It's also a well-known fact that the USA is primarily a 'fee-for-service' system when the more a provider does, the more they get. However in the USA we can say that domestic patients (and their insurers) face the exact same issues as international patients (and their insurers) and it's expensive for everyone. The system is uniformly bad in this regard. The big difference in the USA is the strategies international insurers use to manage their costs versus those used by domestic payers.
Outside of the USA some of these same cost drivers apply, but perhaps to a lesser extent. Certainly we've seen providers in Canada and Mexico (as well as other parts of the world) look at the U.S. price structure and ask "why can't I charge that much as well?" So we are seeing specific international healthcare providers charge USA-level prices but then not offer the accompanying discount methodologies. And of course you have tourist areas in the rest of the world where a provider will have multiple price lists depending on the patient's status. So internationally pricing discrimination is much more overt.
Unfortunately when we look at the 'solution' side of the equation there's been very little change. Many of the tools traditionally used to manage that risk have stayed the same as they were 20 years ago. So while the need for a more comprehensive healthcare risk management approach has actually increased, the industry hasn't responded as quickly. Global Excel is changing that.
Can you walk us through the suite of cost containment solutions on offer from Global Excel?
I think it's important to step back and look at the actual definition of 'cost containment'. For most people, they continue to use the old, traditional definition: obtaining a discount from a medical provider's billed charges. That's fine, it's been the definition used since the mid-nineties when the whole managed care concept evolved in the USA and we started to see hyperinflation on hospital prices.
But we need to change our way of thinking. Discounting or repricing bills AFTER the services have been rendered is a pure 'reactive' approach. The damage has already been done and you're simply trying to make the best of a bad situation. Healthcare cost inflation has always outpaced general inflation rates by a factor of 2 or 3 – sometimes more. If all you're doing is repricing bills after the fact I guarantee you're playing a losing game.
New solutions and new approaches to managing healthcare risk are needed and it is essential to start looking at the whole customer experience much more than we do now. We have to transform our way of thinking.
Global Excel is revolutionizing that traditional 'cost containment' paradigm. We are convinced the only way to truly manage healthcare risk is to intervene much earlier in the process. We need to engage the customer from the very start. We want to improve that member's journey by helping to find the appropriate level of care and the right price and in the right location and throughout the process, avoiding unnecessary costs. We want the assistance to be provided in the most convenient setting with the highest quality. After the event has occurred we can address any 'containment' of the subsequent 'lesser' costs.
Cost avoidance is perhaps even more complicated than cost containment. Starting with properly designed and effectively worded insurance policies and then, when it comes to using that policy, using a number of different tools to provide the right care at the right time in the right location at the right cost. What this means is a very pro-active medical assistance and case management infrastructure where the customer's experience is a priority.
This is all part of our corporate vision: to transform and simplify access to quality healthcare worldwide for people, payers and providers. It's a big goal, but that's what we're working toward diligently.
We offer the most comprehensive range of healthcare risk management services available in the market today. There are the nuts and bolts – from pro-active assistance and case management tools including health risk assessment tools, telemedicine and visiting physician networks (which we refer to as StandbyMD), traditional brick and mortar outpatient, urgent care and specialized clinics, along with emergency room and inpatient treatment centres. Naturally we offer a complete range of backend repricing tools including a U.S. network with over 150 national, regional and local PPO and HMO networks,  more than 12K of our own direct provider contracts, and a complete team of hospital and physician negotiators.
What other services does Global Excel offer?
There are a range of other services that can be fully integrated: access to PBMs, dental and vision networks, as well as transplant, cardiac and cancer networks. We also have special contracts with pediatric hospitals. Our FairChex tool is unique and is designed to give insurers and assistance companies a provider selection tool which combines two critical factors: the cost of care (by DRG) at that facility combined with the quality of care (by matched DRG) at that facility. Currently FairChex is being sold as a stand-alone product in the US-domestic market and serves as a key underlying component in our StandbyMD suite of solutions.
In addition we offer consulting services in product design and wording as well as best practices in assistance and case management (if the client is already doing it in-house). We also work extensively with our clients on the reporting aspect. If you can't produce useable information and convert that to actionable results, you'll never be able to close the loop back to product design. And of course we have a strong reputation for being experts on the U.S. healthcare system and we're often asked by clients to train their staff on how it works and what they need to watch for. I believe in total we offer well over 60 specialized services for our travel, expat, destination and domestic clients.
Our 'secret sauce' is not so much in 'having' that extensive range of services, but rather it's being able to integrate them in a seamless solution that offers tangible value-added results. In a market that is becoming very transactional and homogenized, we take a lot of pride in being able to customize our solutions for each individual client's very specific needs. The mass-market, high-volume approach focusing on low-value-add, low-cost, low-touch points is not who we are at all.
Geographically speaking, which regions represent your core markets?
Currently over 90 percent of the 350K+ claims we managed in 2017 occurred in the USA but that is changing rapidly. Canada, Mexico and the Caribbean have always been strong areas for us and those volumes increased significantly when we purchased Olympus Managed Healthcare and ChoiceNet International in 2015. With our acquisition of ChargeCare International in 2017 we've experienced a rapid increase in the number of European claims we managed. Naturally we purchased Prima Sarana Jasa in Indonesia for a reason, and without revealing our exact plans I think you'll see some strong movement in the near future!
The reality is this – it's our clients who are driving the demand for more international services. They want the 'Global Excel' experience in locations other than where we've traditionally served. That demand is reflected in our vision of transforming and simplifying the way the healthcare system works around the world.
Global Excel manages approximately 350,000 inpatient, outpatient and non-medical cases and files per year and processes in excess of $1.7B USD in claims annually. Can you walk us through the challenges of operating as a cost containment firm in 2018?
There are a few – externally and internally!
Externally we try to view and interpret things through the eyes of our clients. What challenges are they facing now? What challenges will they be facing in 5 years? Or in 10? There is no question the markets in which we operate are changing rapidly. The healthcare sector is booming around the world. I think one of the biggest challenges we face externally is the fact that healthcare costs are rising quickly and the traditional methods used to 'contain' those costs are no longer the most effective choice. It's not good enough anymore to rely on a traditional cost container to 'discount' a bill on the back end of the process. So I think a major challenge we face is working together with our clients to intervene in the claims process much earlier. Speaking about cost avoidance rather than cost containment and how improving the customer experience can actually have a positive effective on financial performance… these are 'challenging' conversations! You're asking an industry to shift its way of thinking completely.
Internally it's all about putting the pieces of the puzzle together so they work seamlessly. There are a number of new tools and processes that need to be integrated: policy design wording consultation services, pre-treatment risk assessment tools and algorithms, telemedicine, visiting physicians, outpatient clinics and urgent care centers, in addition to emergency room and inpatient care. Then there's the whole issue of traditional cost containment – the repricing or discounting of bills once they are received and the various methodologies used in that process.
And of course integrating all these internal components and providing them externally to our clients can ONLY be done with very sophisticated technology platform. And it goes without saying that that platform and all the data exchanges need to be compliant and run at the highest security levels.
All this to say, yes, there are a number of challenges. But Global Excel has a great team and we continue to deliver the most cutting edge healthcare risk management solutions in the market!
How is technology and mobile application development impacting the cost containment industry?
For years now Global Excel has been at the forefront of using technology in all aspects of organization. Technology has enabled us to do things to revolutionize the services we provide and the way we provide services to our clients.
Technology – and by that I mean systems and software – has taken on such a significant role at Global Excel. I've actually combined our healthcare risk management, information systems and technology into a single responsibility in our organization. Those functions need to work together seamlessly and are critical for a successful healthcare risk management strategy. Pro-active medical assistance, risk assessment, steerage, telemedicine, visiting doctors, case management, provider payments all have a basis in technology today. Additionally these are all the precise functions that can benefit from an innovative use of technology.
A challenge for many of our clients is putting a comprehensive and secure solution in the hands of their members. Many of these functions exist as separate components right now and there's no link between them, no synergy. Global Excel is changing that. We're working on providing this functionality to our clients – either as an integrated whole or as individual units they can plug into their own systems. The idea is not to take the human element out of the equation but rather to use technology to enhance the member journey and then apply a human element when it is most effective.
As we continue to expand our global footprint and as focus on our client's evolving needs, technology will the foundation upon which we build our service delivery platforms.
Until 2011, Global Excel operated as a fully owned subsidiary of etfs (Expert Travel Financial Security Inc.). etfs was one of Canada's leading providers of specialized health and travel insurance products and services. What does this mean for the business today in 2018?
It means we're very familiar with both sides of the equation – taking risk and managing risk. In 2011 etfs was one of the largest travel insurance MGUs in Canada. We dominated the 'snowbird' segment – elderly Canadian citizens who travelled south to Florida, Arizona and California to escape our cold winter months.
Travel insurance in Canada is a very competitive market. At that time there were a few very large, very well financed product suppliers and then a number of smaller mid-market competitors. On the product side we needed to be nimble and very innovative in order to compete. At the same time we also did our own assistance, medical case management and cost containment. Again, in order to keep our insurance products competitively priced and to keep our clients coming back we needed to be just as innovative and cutting edge on the service side. In many ways I think our history in the insurance product space has given us experience on both sides of the equation – taking risk and managing risk – and it's been a real differentiator for us in the market.  
In many ways that dynamic environment we had in our early days still saturates our organization – the need to be that much better, the need to push the envelope and the need to provide innovative solutions. Being a privately held organization we can't rely on guaranteed 'internal' business. We need to go out and bring external business in through the front door. We need to provide competitive solutions that no one else can.
Although risks have changed, the price of healthcare remains a top concern for employers and employees. What forecasts do you have for healthcare pricing around the world over the next 10 years?
None of our internal data or the studies we're looking at show a downward trend. In fact, as concerned as we are about the high costs we're seeing in the USA, it's other countries around the world that are showing larger relative price increases…particularly developing nations.
This is reflected in what we're hearing back from the market. It used to be the USA was their primary concern from a financial perspective. Then they started seeing spikes in costs at a few individual international healthcare providers. Then it was local 'areas' of concern – often in tourist zones. Now it's evolving again to include larger expat, student and iPMI destinations, and even countries.
Our feeling is that as long as the USA continues to be the beacon for comparison, many providers around the world will use those U.S. prices as a benchmark. That's why the assistance, case management and cost containment industries need to evolve with new strategies to combat these ever increasing costs.
What can we expect from Global Excel in the near future?
We will continue to evolve and to grow. We will remain laser focused on the changing needs of our clients – not just what they'll need tomorrow but what they'll need 5 and 10 years from now.
We work in a very dynamic and exciting industry and if you're not evolving to meet these new challenges you'll very rapidly become irrelevant.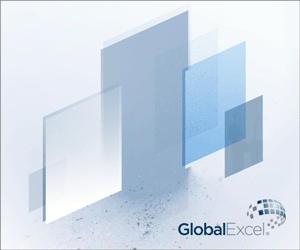 back to top