iPMI Magazine Speaks With Sigal Atzmon, CEO, Medix Group Featured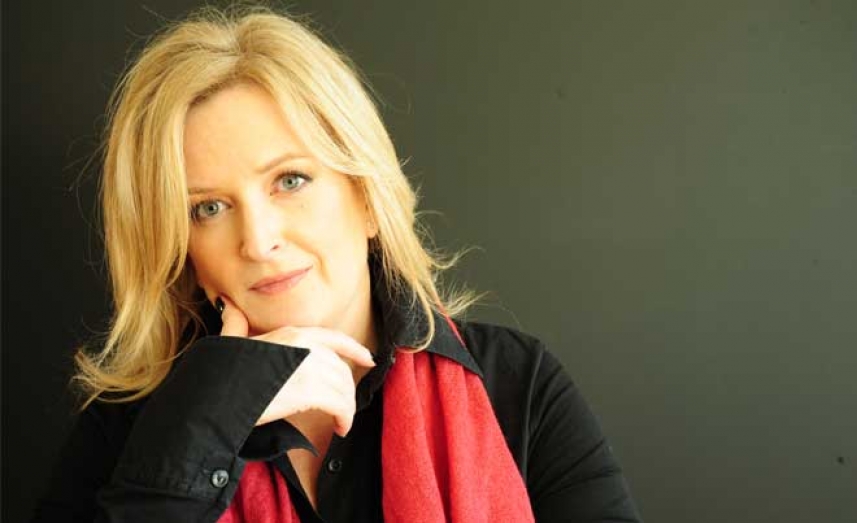 In The iPMI Picture: Sigal Atzmon, CEO, Medix Group.
In this exclusive iPMI Magazine interview, Christopher Knight, CEO, iPMI Magazine, sits down with Sigal Atzmon, CEO, Medix Group, to discuss who Medix Global are, the common international medical insurance market opportunities they assist with and what we can expect from Medix Global in the coming years.
Please introduce yourself and background in the international private medical insurance market:
I am the founder and CEO of the Medix Group, a global healthcare services company. I founded the company in 2006 after holding various executive positions in leading financial institutions and had a personal encounter with the world of healthcare which made me realise that it was time for a change.
In order to ensure that people have access to our service, Medix strategy is to partner with leading PMI and IPMI providers around the world and over the years has provided service to patients in over 90 countries. By partnering with us, IPMI providers can offer reassurance to their members and a promise that no matter where they are around the world, be it for relocation, high mobility needs, or a specific work assignment, they will receive access and implementation of quality care, with proven better medical outcomes.
Who is Medix Global?
Medix is a shared value company which provides a variety of innovative healthcare management services, including: Personal Medical Case Management (PMCM), Health Prevention Services, Tailored Services for High-Mobility Employees, Medical Concierge, AI & Digital Health solutions, Medical Governance and more. We have a team of 300 in house doctors who work alongside a quality accredited network of over 3,000 specialists around the world to help patients navigate the complex healthcare maze. Our specialist teams provide objective reviews of medical cases to ensure that the original diagnosis is accurate, and that the treatment pathway is optimised. We provide multidisciplinary assessments, recommendations and coordination of quality medical care, drawing on the best experts around the globe, providing peace of mind to our customers that they are receiving the best possible care, wherever they might be in the world.
Medix plays a disruptive role in the healthcare sector by providing patients with the tools and objective information needed to maximise their own health outcomes. We have partnered with the world's leading technology and AI companies to provide a range of AI driven & digital healthcare solutions, ranging from helping customers assess their personal risk profile, prevent developing serious medical conditions, like cancer and cardiovascular diseases, through smart primary care solutions, who offer self diagnosis and access to real time, live chat with a doctor and Global Personal Medical Case Management solutions.
By shifting the traditional power balance between patient, doctor and the payer, Medix is leading the democratisation of healthcare, empowering patients while helping health insurers to play a more active role in their customers' patient journey.
When it comes to serving clients such as international medical insurance companies what can Medix Global offer?
Medix offers insurance companies the opportunity to differentiate their service offering and play a much greater positive role in their customers' medical journey, all while ensuring that healthcare premiums remain sustainable and optimise claims spending. Partnering with Medix allows insurance companies to shift away from the outdated model of passive payer and becoming a true health player. In parallel, to ensuring evidence based personalised care, through Medix' services, insurers are also able to help avoid overuse and misuse of healthcare services, and hence an indirect result is also a strong medical governance tool. Medix provided IPMI and PMI leaders with proven better medical outcomes, higher customer satisfaction, and brand loyalty, both on the individual and the corporate solutions segment.
Consumers are increasingly expecting that their insurance providers do more than just reimburse medical expenses. They want a provider who understands their individual needs, one that can offer tailored, patient centric care when they face a difficult or complex medical condition. That's exactly what Medix does. We ensure that members are receiving access and implementation to quality care, no matter where they are around the world. I feel that every IPMI or PMI provider would want to make such a commitment to their members and this is why partnering with the world's leading insurance companies, who share that same vision, is a natural fit for Medix.
We are very proud of the success and impact we have, making a real difference in people's life!
What major challenges can Medix Global solve for global medical insurers?
Medix' operates in the intersection between the Payer, Provider and Patient, offering a unique perspective on the gaps and needs of each party. In today's healthcare world, there are significant variations between care provided in different regions and countries, and even when we dive deeper into countries we can find significant variations in the quality and standard of care between cities, and even hospitals. At Medix we help flatten this inequality of care curve between different locations, while empowering patients and ensuring that all members have access to accountable, personalised, quality care, which is evidence based, following international medical guidelines. Nothing more and nothing less.
In addition to treating illness as it occurs, Medix empowers members with the needed knowledge and tools to take personalised preventative actions. Leveraging our access to technological innovations including AI and big data, coupled with our global team of specialists, Medix is able to drive short and long term behavioral change and assist our insurance partners to provide substantial value added services to policyholders.
As the healthcare landscape around the world changes, IPMI and PMI providers are facing new challenges, Medix helps its partners to turn these challenges into opportunities.
In terms of geographic reach, which countries and geographies are Medix Global active?
As a leading global company, we provide services across over 90 countries. We have offices in London, Hong Kong, Shanghai, Singapore, Jakarta, Kuala Lumpur and Tel Aviv, and are currently setting up additional offices in Bangkok, Melbourne and Dubai.
We currently serve patients across the globe and manage medical information in over 22 different languages, 24/7. Medix' global reach ensures that our clients can access the very best medical services no matter where they are in the world.
Can you walk us through the reach of your international provider network?
Medix enjoys long standing professional relationships with leading specialists and medical centers of excellence across the world. Our in-house teams, including our 300 medical doctors, are supported by a global, quality accredited network of over 3,000 medical specialists and 1,500 medical centers spread across the world, primarily in the US, Europe and leading centers in Asia. While there are companies that boast very large commercial networks, I would like to stress the point of a quality accredited network as Medix' network is not a commercial or discount based network but rather an accredited list of quality specialists which was cultivated over our many years of research and clinical experience, led by our dedicated Research Department and Medical Network Team. Every one of these specialists has been vetted and scored based on a proprietary accreditation process to ensure that they meet our criteria.
Business travelers, leisure travelers, expats and medical tourists – which segment do you provide personal medical case management services for?
Medix services fill significant gaps which exist in the healthcare sector the world over, and not limited to a specific segment of members or insurance products. Whether you travel frequently, reside in a tier one city or are on reassignment in a country which is not your home country, it can be extremely challenging to navigate and make informed decisions when dealing with a serious medical condition, and trying to navigate through the unknowns of the local healthcare system. Of course, for expats who often hold IPMI policies, the complexity is twofold as in parallel, they are also dealing with the fact that they are not in their home county and face language barriers and cultural challenges which can make the medical journey even more challenging. Leveraging Medix' established global presence, experience and deep understanding of the intricacies of a variety of health landscapes, we can guide them and ensure they receive great quality care wherever they are based. They don't always need to be repatriated to their home country for treatment, in fact, they are able to receive guidance and advice from leading specialists globally to support the local coordination, which provides them with much needed reassurance.
Aside from Prevention, Digital Health Solutions & Personal Medical Case Management, we have a variety of services tailored for high mobility employees and frequent business travelers, including pre-assignment screening and "healthcare orientation" to provide members with knowledge about the healthcare sector in their new destination.
What are the differences between Personal Medical Case Management and a medical 2nd opinion service?
In today's dynamic medical world, Second Medical Opinions (SMO) while having its merits is simply not sufficient nor relevant anymore, hence the very low utilisation rates compared with Personal Medical Case Management Services. When requesting an SMO, usually patients will receive a single recommendation, without opportunities for care coordination, local referrals, long term follow ups alongside holding an on-going dialogue with the appointed, dedicated Medical Case Manager Doctor and Nurse available at any time, let alone on-going communication between the Medix Case Manager Doctor and the existing, local treating physician. In many cases, I have seen how overwhelming this can be, as patients leave an SMO with more questions than answers, especially if the second opinion advice contradicts treatment recommendation originally provided. Further, medical journeys today are complex, require inputs across different disciplines and tend to be longer and have many points where the patient is faced with difficult questions and needs to make what can be, literally, life or death decisions. As healthcare providers, we need to ensure that the services we offer are relevant and provide a real, actionable added value to patients.
Personal Medical Case Management by contrast, will never leave a patient with an unanswered question or concern. We appoint a dedicated team comprising of a Case Manager – Doctor, a Nurse and a Medical Coordinator to accompany every patient throughout their medical journey. The Case Manager obtains multiple consultations and holds multidisciplinary discussion with leading experts to ensure that all aspects of the case are evaluated and a truly holistic approach is applied. For each case, we see an average of 13-15 medical consultations which are conducted on the patient's behalf as opposed to the 1-off consultations provided via SMO. Personal Medical Case Management is a proactive, dynamic, on-going and multidisciplinary process versus a short, one off, single discipline SMO.
In an ever-expanding digital world, what role is technology playing in Medix' services?
I am very excited about the role technology is already playing, not only for Medix, but broadly in the healthcare sector. Technologies powered by Artificial Intelligence, Big Data, medical wearables and various digital health applications increase accuracy, streamline processes and reduce inefficiencies, essentially transforming the way we provide and consume healthcare.
While penetration of wearable devices is still relatively low, and the primary applications are more wellness focused, the possibilities are increasing with medical-grade wearables taking many forms such as patches, shirts, trousers, socks and more, embedded with technology that does not impede our life, yet is entirely focused on improving it. This will enable us to collect data about members on a continuous basis and not wait until they are ill.
Machine learning and AI are another revolutionary enabler through their ability to analyse vast amounts of data gathered from various sources e.g. Electronic Medical Records (EMR) to find patterns, associations, insights and ultimately make predictions and recommendations. Based on advanced algorithms like Patients Like Me these are surely playing a much bigger role today and improving predictability and accuracy of medical care. AI powered chatbots, for instance, already serve as a triage tool for patients by answering basic health queries and assessing symptoms.
Studies estimate that we are facing global shortage of 7.2m healthcare workers, a figure that will likely double by 2035. With this in mind, AI is a critical element in the healthcare landscape of the future and overtime, we will see more and more applications of this technology. This helps reduce unnecessary hospital and doctor visits while also empowering patients and providing them with information to help make informed decisions.
AI is currently also used for diagnosing radiology images with a very high level of accuracy. It is not to say, that AI will replace all doctors, but it can significantly increase efficiencies, augment their capabilities, standarise care and provide a powerful decision support tool and streamline healthcare processes. The way I see it, these technologies are a powerful enabler of the democratisation of healthcare and Medix is proud to be at the forefront of this exciting movement.
Moving forward, what can we expect to see from Medix Global in the years to come?
This is a very exciting year for Medix. We are significantly expanding our presence across Asia Pacific, China Mainland and the Middle East while in parallel restructuring some of our operations in Europe. We are also working in partnership with leading tech companies to offer new and innovative services.
Being very passionate about what we do I am looking forward to continue making a real difference for our partners and people around the world. I am proud to continue to improve accessibility of quality medical care, flatten the inequality of care curve and be at the forefront of the democratisation of healthcare, giving every member and patient a voice, a personalised solution and an impactful meaning in the future of our healthcare landscapes.
I am proud to promise better health and execute, deliver on our promises.
Along with my family, this is my life's meaningful purpose.
back to top