iPMI Magazine Speaks With Ryan O'Donovan, Managing Director, Global Individual Private Medical Insurance At Cigna Featured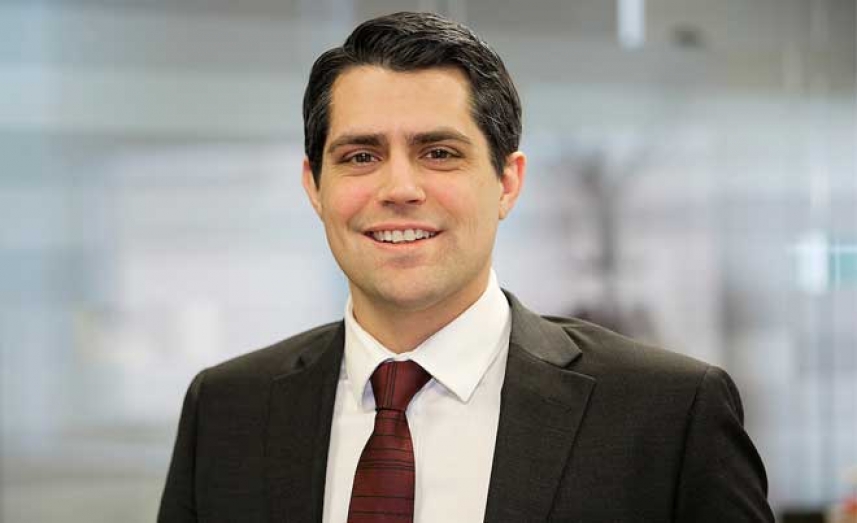 In The iPMI Picture: Ryan O'Donovan, Managing Director, Global Individual Private Medical Insurance At Cigna.
In this iPMI Magazine industry exclusive, Christopher Knight, CEO, iPMI Magazine, sits down with Ryan O'Donovan, Managing Director, Global Individual Private Medical Insurance at Cigna.
They discuss Ryan's life as an expat, the refreshed Cigna Healthguard℠ plan and the IPMI market.
May you please introduce yourself and background in the international medical insurance market?
Happy to do so! My first international experience came from working at Citigroup in the Global Shared Services function, where I was responsible for implementing change efforts as part of a regionalization effort, mostly focused on North America and LATAM, but also consulting on Europe and Asia. Additionally, while studying for my MBA, I took courses abroad at EM Lyon in France and a trip to China, visiting Shandong University.
I then joined Cigna as part of their leadership development program, working in pharmacy finance for two years before moving to the UK, to take up the position of Chief Financial Officer at Cigna Global IPMI, our individual business serving customers all over the globe.
I have since gone on to become the Managing Director of the IPMI business. It is a privilege to be working at one of the leading providers of health and wellbeing solutions for individual expatriates around the globe.
How is the expatriate life treating you?
I spend much more time in airports than I'd ever imagine, but it has simply been amazing! On both a professional and personal level, it has been a once in a lifetime experience connecting with people from all over the world and seeing different cultures and countries come to life.
Relocating to Glasgow was exciting and it wasn't long before I realized how charming the city is, with plenty of character and friendly people.
Glasgow is also a very nice cultural spot. I'm a big music fan and I've been able to see some terrific acts here. The music venues in Glasgow are wonderful.
In July 2018, Cigna opened its new Global Individual Private Medical Insurance, (Global IPMI) Global Sales Centre in the Dubai International Financial Centre (DIFC) to support significant growth in its expatriate individual health care business. How is business progressing?
Superbly. It was quite a milestone for our business, setting up a global center in one of the most prestigious locations. We have been tremendously pleased with the growth of our business and our colleagues in Dubai do a great job of guiding our global customers to find the right IPMI plan most suitable for their needs.
The sales centre continues our geographic expansion around the world and we now have employees across all key regions.
This allows us to serve globally mobile individuals in over 200 countries and territories by partnering with providers, distribution partners and Cigna colleagues.
What can you tell us about the Cigna Healthguard℠ plan?
Due to the growing customer need in the Middle East, in 2017 we launched a localised proposition Cigna Healthguard℠, which is specifically designed for our customers living and working in the Emirate of Dubai and the Northern Emirates.
Earlier this year, we introduced an updated version of the product after listening to valuable feedback from our customers and broker partners. We see this proactive, market facing approach as key to our ability to adapt our products and services to meet the ever evolving needs of our customers and our broker partners. Results have been very impressive and we are encouraged by the tremendous growth we've seen year over year.
The Cigna Healthguard℠ plan has 3 tiers for customers to choose from – Regional which offers coverage within the countries of the GCC, other Middle East and Asia countries and International and International Plus, which both offer Worldwide coverage with the option to include or exclude USA cover.
Our comprehensive core coverage includes as standard: Inpatient and Outpatient treatment, Medical Evacuation and Repatriation services, Routine Health checks, Annual Dental check-ups, Adult and Child Vaccinations, Annual Cancer Screenings and Cancer Preventative Surgery.
In addition to our core medical cover, we also offer two optional modules, our Healthy Connect module and our Mother and Baby Care module.
The Healthy Connect module enables our customers to take control and pro-actively manage their health and wellbeing with a range of enhanced health screenings and with the aid of our Life Management Assistance Programme.
Very impressive. There has also been a lot of noise surrounding the Cigna Park Run in Dubai. Can you tell us what it is and what's made it so successful?
Cigna is the title sponsor for the Park Run concept in Dubai which is part of the Global Park Run phenomena. The Cigna Park Run is a timed 2.5km & 5km fun run event designed for all ages and abilities in Dubai, and aimed at creating a healthier and fitter community.
Promoting health and fitness through this event aligns with Cigna's values, with our mission to improve the health, wellbeing and peace of mind of those we serve. We also find events such as this to be very helpful for our own internal promotion of health and wellbeing, as plenty of our employees have already taken part in the Cigna Park Run.
So far, we've had 10 runs in total and over 4,000 registered participants have taken part. If you'd like to register to take part in a Cigna Park Run in Dubai, visit - www.cignaparkrun.com
It sounds like a wonderful event! Apart from the Cigna Healthguard℠ plan, can you walk us through the rest of the range of IPMI plans and services on offer from Cigna Global IPMI?
We have many years of experience in looking after the health and wellbeing of our customers.
Our plans are specifically designed for expats, ensuring that our customers have access to a range of different options, all across the globe.
Our customers choose us for their international health insurance because we can offer:
Access to a global network of over 1 million trusted hospitals, clinics and doctors.

The flexibility to tailor our plans to meet the needs and budget of individuals and their families

The convenience and confidence of our 24/7/365 Cigna customer support.

The reassurance of our many years of experience in delivering international healthcare.
Our flagship product is Cigna Global Health Options, a three tiered global proposition, which offers worldwide coverage, with the option to include or exclude the USA. This product gives our customers peace of mind that they are protected across the globe. It is available across English, French, German, Spanish and Dutch languages.
Cigna Close Care was launched in August 2017, satisfying the needs of a new customer segment. This is specifically tailored for individuals who do not require global coverage and just want cover in their country of residence and country of nationality only. Our customers who are students and retirees really find that this level of coverage suits their needs.
Cigna HorizonSM was launched in October 2017, and offers a seamless approach for Cigna customers who were previously covered by a Cigna Global Health Benefits group plan and still require international health insurance.
We also have localized propositions, such as Cigna ACA Global Health and Cigna Global Health Indonesia. Cigna ACA Global Health launched in 2016, as one of the first individual expatriate plans that provides Minimum Essential Coverage (MEC) in the market. The plan is compliant with the minimum essential coverage terms of PPACA.
Cigna Global Health Indonesia was launched in 2017, and is a locally compliant plan for expatriates and local nationals residing in Indonesia.
What can you tell us about future plans for products and services?
Our ambition is to go deeper, go local and go beyond, through network expansion, personalization and innovation. With this in mind, we are very excited about our future plans to expand in Asia.
This includes two new localised propositions, specifically designed for local nationals and expatriates residing in Thailand and Singapore. These propositions are currently being finalised in collaboration with our Cigna colleagues in Thailand and Singapore.
We look forward to releasing them to the market in the near future.
Exciting times ahead. Can you explain what a typical customer looks like?
Our IPMI customers are varied. We cover individuals, families, people of all ages, all around the world, with plans tailored to their needs.
This could be an expatriate such as myself living abroad, who needs coverage above his employer provided plan or as an option within an employer support package. Or an entrepreneur embarking on a new journey in a brand new place. It includes families who have needs in multiple locations. Or students on an international journey and retirees who are fulfilling life long dreams of living abroad.
How does customer service at Cigna Global IPMI set itself apart from the competition?
We continue to practice customer centricity as part of our core value proposition. We consistently emphasize the human element of the healthcare journey and prioritize what is best for our customers.
Whether that be at a customer's first interaction with us, when they need support, or at the most critical moments where our advanced clinical teams dive in, we prioritize the customer experience.
We also grow by listening. We constantly react to what our customers are saying and have a deep understanding of the customer journey and we plan to go even further when we release our customer communities very soon.
Can you tell us more about the Cigna Wellbeing AppTM?
The Cigna Wellbeing AppTM gives our customers the ability to connect for a healthier lifestyle through convenient 24/7 access to clinical and wellbeing services and tools. These include real-time video and phone consultations with a medical practitioner, ability to track biometrics, an extensive health library containing articles and recipes, general health and targeted health assessments as well as health programmes you can follow.
We also have our Global Health Assist programme and our Global Care on Demand service. The Global Health Assist programme is across all of our products and carried out by our dedicated team of doctors and nurses. It helps our customers with serious or complex health conditions, and gives them the full medical support they deserve.
Global Care on Demand gives our customers the option to speak directly to a highly qualified doctor on the phone, no matter where they are in the world. This medical expert service provides a call back advice line provided through our partnership with Advance Medical.
What can you tell us about Cigna Global IPMI's broker channel?
We have vast in-house experience of working with brokers and there is a continued focus on broker intimacy and expanding our broker sales team. Our team is led by Andy Seale, Cigna GIPMI's Global Chief Sales Officer.
Andy joined us last summer and has a wealth of experience and knowledge from his tenure in other global organisations, most recently with Allianz Worldwide Care, where he spent over 8 years in various leadership roles.
The team has over 100 years' of experience in working in the health insurance industry. We have dedicated managers across the Americas, UK, Europe & Africa, the Middle East and Asia.
Earlier this year, we welcomed Tristan Small on board as our Asia Market Development Manager. We are very excited to have Tristan with us and look forward to using his vast experience in the Asian market.
Can you tell us a bit more about the Cigna 360 Well-Being Survey?
Our annual Cigna 360 Well-Being Survey has proven to be invaluable in helping us continue to deliver high quality, affordable, and personalised products and solutions. Now on its fifth year, the 2019 survey covers 23 markets and includes an additional topic on heart health, making it our most comprehensive to date.
This year's survey found that the "sandwich generation", those between the age of 35 and 49, hold an increasingly negative outlook on their well-being, as they are often caring for both ageing parents as well as young families. Given this generation is the core talent group driving business, their well-being impacts economies and society overall.
The survey also found that 61% of working women feel that that workplace wellness programmes need to better address the specific needs of each gender and working women also reported being more stressed than men.
At Cigna, we want to set ourselves apart by being a full health and wellbeing service company, one that cares about whole person health because we believe mental wellbeing is just as important as physical wellbeing. Our goal is to establish this thought leadership survey as the most globally recognized survey on health and wellbeing.
Last and not least, if you could live anywhere, on land or at sea, where would it be?
I usually say something predictable like Chicago or Switzerland or Norway, but since you said at sea, I'd probably prefer that, charting unknown courses... just like we do here at Cigna Global IPMI!
Interview Links Of Interest
Learn more about Cigna Healthguard℠ plan: Cigna Healthguard℠
And for the flagship Cigna Global IPMI product: Cigna Global Health Options
For the Cigna Global Health Assist programme: Global Health Assist
And the Cigna Global Care on Demand: Global Care on Demand
Read about the Cigna 360 Well-Being Survey: Cigna 360 Well-Being Survey
Discover the Cigna Wellbeing AppTM: Cigna Wellbeing AppTM
For more information about Cigna Global IPMI please visit: www.cignaglobal.com
back to top