iPMI Magazine Speaks With Scott Rosen, CEO, MDabroad Featured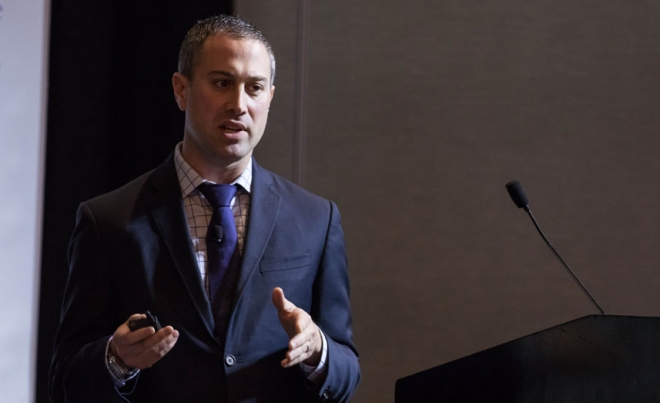 In this iPMI Magazine interview exclusive, Christopher Knight, CEO, iPMI Magazine, sits down with Scott Rosen, CEO, MDabroad. They discuss in detail 
a new on-demand insuretech assistance solution, 
First Click Assist™.
Please introduce yourself and background in the international medical insurance market:
In 2000, I founded MDabroad as an international provider network to linked insurers to medical providers, globally. Since that time, we have contracted with some of the largest providers and insurers to meet their evolving needs. The observation I've made time and time again is that the players within the value chain – providers, TPAs, insurers, reinsurers and even members – are not connected to the extent they should be given that the success of our business relies upon relationships with medical providers and how we interact with them to keep losses at bay. During my twenty years in this industry, I've seen very little done to standardize the way in which we work with providers, either in the exchange of information and on the way in which we treat them regarding payment. To address that, MDabroad offered both network services to insurers and another controversial service, which was "Provider Services" where we offer tools to medical providers with the purpose of standardizing their revenue cycle management.
The network model has been extremely successful for us and is the cornerstone of MDabroad's longevity, which is attributable to our keen focus on Latin America, a trouble spot for many insurers. As time goes on, we are finally seeing insurers and large TPAs acknowledging the fact that developing a network inhouse on a hospital-by-hospital basis is not practical, and the most successful companies have outsourced services to networks and boutique assistance providers, like us. While this model has been accepted by the sophisticated insurers, our providers services model has been widely misunderstood and underappreciated by many payers. If I may, I'd like to elaborate.
Our goal was to help providers, and consequently payers, by processing their claims on our proprietary CRM, where we can check which discounts we can proactively offer to international insurers, justified by us making the lives of providers easier. Some of the less sophisticated insurers resisted, and still do, arguing that we actually increase the cost of business. This simply is not true and I'd counter with a few points (1) MDabroad brings value to providers by giving them the chance to effectively outsource processes and integrate them by default into its network; (2) MDabroad pays cases in advance to medical providers and takes credit risk. MDabroad first operated as a network to standardize access to providers. For the larger and sophisticated insurers, it has been a great model as they understand that they cannot possibly have the critical mass to engage providers in relationship where anything is accomplished except for a superficial discount. In our view, the quality of a network relationship is based on payment, as good as your last missed payment, it has worked towards becoming a clearinghouse of sorts.
As you can probably see, I took the road less travelled. I and it's because I'm in it for the long haul and have a vision. As a result, we are the largest and most established network in the Americas, and we launched a full-service assistance company that is now managing tens of thousands of cases per year.
You are launching a new on-demand insuretech assistance solution, First Click Assist™. Can you walk us through the idea of First Click Assist™?
Over 90% of cases we see in the assistance capacity are outpatient and typically require an extensive network in order to effectively service members by delivering a direct pay network. For the cases falling outside of any payer's direct pay network, members are forced to pay upfront and file for reimbursement. We all agree that this isn't the most ideal service experience. To add insult to injury, you are hit with the cost of processing pay and file claims that leave something to be desired in terms of pricing.
What First Click Assist™ does is to provide an entire network to our clients, resulting in direct pay access, reduced medical expenditure and an unprecedented member experience. The First Click Assist™ network will start by offering Telemedicine with a Purpose: visiting physician services, urgent care/walk-in clinics. We even offer pharmacy delivery. The best part is that there are no case management fees.
I'll explain how it works: Insurers, TPAs and assistance companies simply log in to our CRM online, where their agents may enter the patient location, actually see pricing by service type and request service. Transparency is a big deal for us.
Here is what makes First Click more than just a tech play: we know how to help contain costs. A local physician will call the patient within minutes of the request, which is what we call "telemedicine with a purpose" irrespective of the service requested. Why? First, to a patient, a call from a doctor sends an important message about how seriously the insurer takes its clients. Second, since most of these cases can actually be diagnosed by phone and prescriptions delivered to the patient, the cost and time associated with. While telemedicine isn't for everyone and each case, many patients prefer getting it done as quickly as possible.
Geographically speaking, where will the First Click Assist™ solution cover?
US, Mexico and Costa Rica. We're trying to address some region-specific challenges. For example, in the US, we think that the value proposition of making the Aetna network available for all users in a tremendous offering that will be adopted without question. In all locations, we will have pharmacy delivery.
In some areas of the world, for example Costa Rica, telemedicine is not a heavily adopted solution. How will you accelerate adoption rates?
We chose Costa Rica since, outside of San Jose, the country can be characterized as mostly rural. In a rural environment, one factor that we need to consider is that we don't find 24/7 pharmacies throughout most of the country, specifically the tourist enclaves. So, think about it, the difference between a telemedicine consult at 2PM and a visiting physician at 6PM can mean getting in one or two doses of an important antibiotic that will both shorten the duration of an illness and get the patient on his/her feet.
First Click Assist's™ goal approach is to allow our clients to steer members into telemedicine, get treatment started and to refer the patient to a local doctor if medically necessary or even if the patient feels more comfortable in a more traditional care setting. In a rural environment, this is vital due to the fact that getting care and necessary medications, can take several hours to even a day, depending on the day and time a patient falls ill. Costa Rica fits the bill: lots of cases, rural, expensive care. First Click Assist™ can make an impact here.
No contracts. No provider networks. Transparent pricing. No billing – payment at point of care. No large amount of investment required. Improved medical loss ratios. Quick and easy case management allowing cases to be opened and closed very quickly therefore reducing case management costs. What's the catch?
That's pretty much it. What is a network? It is a list of providers to whom insurers try to send their patients when they have the chance to direct their members. The value to the provider is a little more confidence than normal that they are going to be paid. Payment equals good faith. Good faith means that the provider will work with the payer on a credit basis if the need arises. Still, providers charge more to international insurers and are within their rights. Now, by First Click guaranteeing payment within a matter of a few days, providers are willing to charge a significantly lower price and pay a premium to First Click to guaranteeing that. This is the basis of our economic model. First Click has created a network based on the tangible value that no single-payer can offer. In my experience in assistance, it can take up to 120 days to square up on a bordereau, something that will affect provider payment. Let's be realistic, it's not fair to a provider. First Click is fair, and this is a network built on real value.
We are also in a position to ask the provider to do the heavy lifting that payers need in order to justify a claim. Those tasks imply obtaining every piece of information needed to adjudicate a claim. It is only once those fields and information are submitted that we will charge our clients' credit cards. The biggest push back we have faced is the payment at the time of service…. I'm okay with that. Let payers be the ones to extend credit to reinsurers and stop expecting providers to take blind risk if we want to have real networks that achieve access and fair pricing. Additionally, we collect data, which we share with clients.
We are talking about the overwhelming majority of the small cases that translate to low margin and a much higher cost of doing business than justified by fees. We developed the infrastructure over many years, we have network relations in the most common tourist areas. We have found that by aggregating volume of the rest of the industry, paying providers quickly with insurers paying by credit card at the time of service and getting cases open and shut, it's a no-brainer. The question that I want to answer proactively is "where is the cost"? Well, there is a platform usage fee to have access to our CRM, on a case by case basis. Providers will pay those fees and I can assure you that it is reasonable and does not raise the cost of claims. I will also reduce the cost of administration for so many obvious reasons.
So, the First Click Assist™ solution gives any insurance company access to the Aetna provider network in the USA?
Yes. First Click is democratizing access to large networks in the US. This is the feature we are so excited about. I can't think of anything more disruptive in the industry during my 20-year career in this market.
Aetna has been such a terrific partner for us on so many fronts. Noam Baruch is forward-thinking, and they have gone out of their way to accommodate this product launch. Imagine all payers lowering their loss ratios on 90% of the cases... we see ourselves as the solution for outpatient care in the US for all providers, not just those with tens of millions of dollars of claims in the US. This truly levels the playing field. Plus, the technology behind this allows us to send electronic Aetna IDs to patients, send VOBs to providers automatically and all providers know how to handle Aetna members. The member experience is simply superior. The insurers experience much better rates and do less work on the claims that traditionally represent the hugest headache in the industry.
Telemedicine, house calls and outpatient services all feature within the First Click Assist™ solution. Can you give us further information how it will all work?
First Click offers insurers the chance to have a local physician call the member directly prior to activating any house call service or sending the patient to an outpatient provider. Could you think of better service than a local doctor calling the patients within minutes of their request to see a doctor? No. Why not coordinate the patient the requested visiting physician or the walk-in clinic visit right away? First, your call centre has an option to skip that part, but you have to realize that a call directly from a doctor has gravitas: patients tend to be very receptive to the advice of the physician. If our telemedicine providers boast 70%+ success rates, we should put them to the test. If we see, based on chief complaints and other factors we will see when patients or the call centre of payers pre-register, that our telemedicine providers think there is a high chance of resolving the case by phone, we do it, plus, we have prescription medications delivered. If that's not enough, we program physician-to-patient courtesy calls. If, and when resolved, the payer only pays the telemedicine service. If the case isn't resolved or the patient isn't completely satisfied, we coordinate that appointment as per the recommendation, but we do not charge the telemedicine fee. Again, it's a no-brainer.
Cost containment remains a key feature of the First Click Assist™ solution. How does First Click Assist™ deliver cost containment?
There are two types of cost. 1. Medical Expenses. In the US, it's obvious. In Mexico, we negotiate flat rates with our providers and keep them out of the hands of nasty referral patterns. Look at the before and after numbers six months into the program and you should see the difference. 2- Administrative Expenses. The cost of collecting claims, vetting them to have all information necessary to pay the claims and then the transaction cost barely covers the case management fee. On top of it, cases can stay open for many months. How does First Click address this? The provider, on our online CRM portal, needs to submit all required documentation in order for funds to be released. You get a full invoice, medical notes, a copy of the patient ID and passport, and a receipt for payment, which is all you need to approve the case. Case closed within hours of requesting service.
Finally, I'd like everyone to think about the effect of one standard across the board for our operators. We can increase the number of cases handled per agent and the admin teams. Again, use us for six months, look at our reports and look at your own reports.
Overcharging, kickbacks and unnecessary treatments can all feature in international medical claims. How does First Click Assist™ fight international medical insurance fraud?
Strong contracts with providers and the leverage of a patient referral source. We publish the rates on First Click Assist™, and we sit and stand behind those amounts. If a physician exceeds the scope of the VOB or bills above and beyond our agreed rates, payers only pay the published rate and we fight with the provider... then we exclude them from the network.
Now, by having the first point of contact as an agnostic physician, your patient will not be guided to providers of the 'concierge cartel' where things always go sideways. The network is key. Paying claims direct is a major plus because member fraud like submission of inflated charges is obviated through our tight-knit network and very strong agreements.
By its very nature, the market is nomadic. How does First Click Assist™ deliver cross border healthcare services to travellers and expats?
No contracts needed. We depend on insurers doing their job enticing patients to call the insurer at the onset of a medical episode. We also have a great tool to make it easier for members to communicate with insurers. We actually integrated WhatsApp™ into our CRM, which is an industry first. Live Person™ and WhatsApp had us come on as early adopters and a case study will be appearing soon online. To give your readers an idea of how successful it has been: over 80% of our cases involve WhatsApp and 70% are fully resolved using WhatsApp only. First Click may offer this solution to clients for a nominal fee, something we suggest once payers are sold on the First Click solution.
How can First Click Assist™ improve payors medical loss ratios?
How can't it?
How can potential clients and partners learn more about First Click Assist™?
We will be at the ITIC in Malta and available to discuss First Click Assist™. You can contact me directly at +1 646 644 9747 or by email at This email address is being protected from spambots. You need JavaScript enabled to view it..
back to top