iPMI Magazine Speaks With Olivier LE FAOUDER, CEO And Brian S. Piper, Co-Founder - Strategic Business Development, Think Insurtech Featured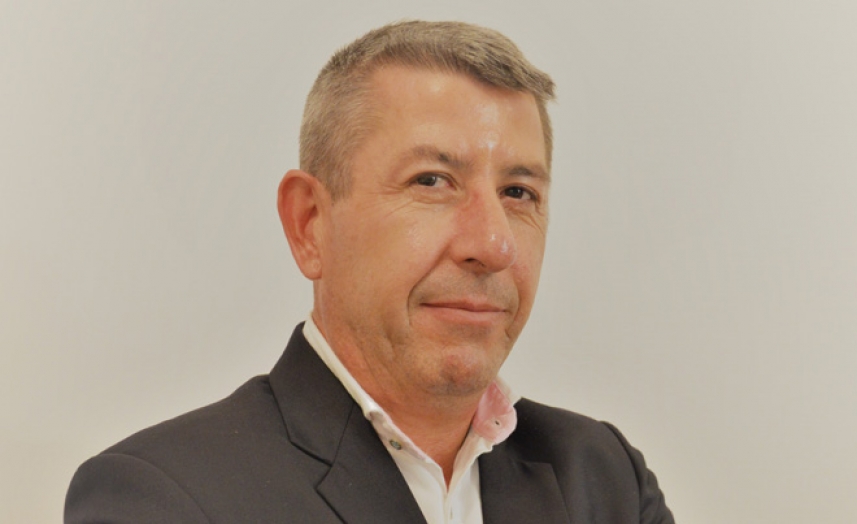 In The iPMI Picture: Olivier LE FAOUDER, CEO, Think Insurtech.
In this exclusive interview, iPMI Magazine's CEO, Christopher Knight, speaks with Olivier LE FAOUDER, CEO, and Brian S. Piper, Strategic Business Development at Think Insurtech.
They discuss in detail the brand-new Think Insurtech SaaS platform- digitalization of insurance distribution designed for international and private medical insurers and brokers, and what it means for regulatory and compliance challenges, whilst boosting sales and improving customer engagement.
Olivier is the founder of AOC Insurance Broker tech comparator and advises several key players in this industry. A member of the French Tech and awarded by the Insurtech ecosystem for its SaaS platform and the disruption of the value chain in distribution.
Brian spent the previous 10 years as Head of Global Business Development in expatriate healthcare insurance, personally visiting brokers worldwide.
You are the CEO at Think Insurtech. Can you explain exactly what Think Insurtech provides?
Olivier LE FAOUDER: Think Insurtech is first and foremost a team of insurance and technology enthusiasts with a legal background because, as you know, law and contracts play an increasingly important role in this industry with very strict regulations. We are credible players in this market, nominated this year for the Insurtech of the year in France because we are also intermediaries.
Think Insurtech is a software publisher specialized in PMI & IPMI with a SaaS platform to manage from A to Z the distribution of medical insurance in a global environment. At Think Insurtech, we offer a comprehensive approach and process in working with clients to place both international and domestic healthcare cover including group life and income protection. The process follows the EU's GDPR and Insurance Distribution Directive (IDD) by collecting data through API, identifying and analysing needs, creating a comparison panel of solutions including a personal recommendation and sending the complete set of policy documentation and application. The SaaS based system improves both performance taking only a few minutes to do a side by side detailed comparison whilst enhancing the client experience by enabling a live real time interactive discussion - evaluating wants, needs and budget requirements and proposing a personal recommendation. The next step that we are working on with some of our insurance/providers partners is to digitize the customer engagement and application form as well as for groups with digital Know Your Customer (KYC) collection.
Why have you created the Think Insurtech Saas platform?
Brian S. Piper: Based on the EU regulations (GDPR & IDD) we understood there would be a disruption in the industry. Brokers, Providers and Insurers had to evolve and become digital to remain compliant. Further, the nature of the insurance brokerage industry is highly fragmented, SaaS tools and digital solutions were not widely available. Only a few old monolithic solutions are available on the market to help brokers. The investment to create such a system requires expertise, enormous costs and is time consuming. SaaS allows a less expensive solution than creating something in-house. It is scalable ranging from small brokerages up to providers and insurers. Unlike many apps and platforms, the system was designed by a broker for internal use, and it has proven effective. It made sense to offer the platform to others under Think Insurtech.
Olivier LE FAOUDER: SaaS platforms are now the priority for insurers according to the latest McKinsey study.1 It is now impossible to manage broker/provider/insurer data flows without Business SaaS and a CRM with APIs. Automation allows you to properly manage regulatory requirements and spend more time on customer experience while greatly increasing productivity and profitability.
For IPMI insurers and brokers, complying with GDPR & IDD is resource-intensive, and the fines can be up to 20 and 40% of annual revenue. Do you think IPMI insurers and brokers understand this fact?
Brian S. Piper: Actually, no. This has been a particular challenge to educate the market and to create awareness of the risks. Often Brokers, Providers and Insurers may assume they are compliant when in fact they are not, particularly with IDD, Anti bribery law, regulator control etc. Apart from penalties, there are disciplinary sanctions up to disbarment and everything depends on the seriousness of the misconduct.
Olivier LE FAOUDER: The FCA Code of Conduct in the UK says this in summary The FCA's penalty-setting regime is based on the following principles:
(1) Disgorgement - a firm or individual should not benefit from any breach;
(2) Discipline - a firm or individual should be penalised for wrongdoing; and
(3) Deterrence - any penalty imposed should deter the firm or individual who committed the breach, and others, from committing further or similar breaches.
What other issues can IPMI insurers and brokers face if they are not compliant with GDPR and IDD?
Brian S. Piper: The risks included being dropped by insurers, being fined by the regulators or both. There is a reputation risk as the fines are published and it's necessary to inform clients of any breach. Further, if covered by a broker's liability policy it may lead to a steep increase in premiums or being dropped. Having professional liability insurance is mandatory.
Olivier LE FAOUDER: In this digital world, as in other industries such as retail, we are facing a consolidation that has already begun and many intermediaries will disappear and new ones like Insurtech will replace them.
One of the challenges brokers, providers and insurers face is to move on from non-communicating monolithic platforms (ERP for example) to SaaS Plug & Play and API's to communicate with insurers, providers and clients. How does Think Insurtech combat this issue?
Olivier LE FAOUDER: Think Insurtech's platform is completely digital and designed as a SaaS. Core to the system is the CRM provided by Pipedrive, a third party provider. The system is compatible with others SaaS based CRM's. The system is Plug and Play integrating with a large number of API's to automate tasks and create a customized environment (for example invoice, generate welcome pack, targeted marketing programs, advanced electronic signature, internal message, business KPI's in real time, proposal customization, delegate compliance with dedicated API's etc.). As a tech service provider Think Insurtech offers a 360 degree solution and full digital implementation.
Think Insurtech allows IPMI brokers to compare and contrast healthcare plans side by side, in real time, with a visual of premium, benefits and full documentation including IPID & KYC. What are the real benefits of this process and why does it matter?
Brian S. Piper: Compliance is a big factor as the system by design follows the rules of GDPR and IDD. The only two components the system does not fulfill is the "written recommendation" by the advisor and 15 hours of outside training for employees required by Insurance Directive Distribution (IDD).
Performance is another key advantage from our research individual quotes (plan comparison, organizing plan information, documenting premiums and sending a proposal) can take up to an hour. The time saving is substantial, taking only several minutes to generate a quote - the system is entirely automated. Greater efficiency affords more time with the client, contacting new clients, renewals, studying plans, etc.
Globally, COVID has forced remote interaction with clients. This trend has changed the way business is conducted forcing virtual meetings. Moving forward, it will likely become the norm. A digital platform not only fulfills this function, it enhances the interaction with clients. A representative can change currencies, deductible, review premiums and benefits. This interactive feature, helps to clearly identify the client's wants, needs, and budget requirements; field questions and recommend a solution. Full transparency enriches the customer experience and trust. Transparency is one of the pillars of the distribution directive with accentuated rights for consumers. It is up to us and the brokers to increase professionalism and eliminate the bad image that insurance "sales" has with the public.
For international private medical insurers, what is the benefit if they deploy the Think Insurtech SaaS platform to their global broker networks?
Olivier LE FAOUDER: I would say that the most important thing is to educate brokers and to ensure that they are aware of the rules and regulations governing the profession. Compliance is very important and nowadays it's very important for insurers, so we work with our INSquary colleagues to make sure that you check all the boxes according to your business. Compliance is expensive for insurers so they select their partners and they want to increase their revenues. Brokers that are not compliant may be dropped - reducing revenue. The relationship between an insurer/provider is a value chain; the impact is both top down and bottom up. Non-compliant brokers can tarnish the image of an insurer or cause direct financial damages. Insurers and providers do not know how to manage all these points at the moment because they are not focused on digitalization. However, when it is finished, and it is already the case for some of them being dropped by insurers.
How will a broker who does not have compliance and communication tools be able to work?
Olivier LE FAOUDER: Insurtechs and providers are today the most agile and have understood the challenges of digitalization, and value chains to create new products, gain performance, customer loyalty etc. At Think Insurtech, we offer white label packages with HIPAA cloud deployments and APIs to increase the value of insurance portfolios. Today with SaaS, a broker can have a much better equipment than a wholesaler or an insurer at a much lower price than outdated ERP solutions. The price is a subscription with deployment and customization or integration costs.
Do you think IPMI broker networks working with insurers are IDD and GDPR compliant?
Brian S. Piper: Generally, no. GDPR was more widely acknowledged and EU brokers to a certain extent have taken measures to be compliant. Ironically, brokers operating outside of the EU may be liable in following the GDPR but they are essentially completely unaware of the inherent risk or simply don't care; they view the risk as remote. IDD and the actual rules applied are not as widely known although they took effect October 1st, 2018. Surely, the regulators will start enforcing the rules. As soon as some firm gets whacked with a substantial fine, others will take notice.
Core to the Think Insurtech platform is a CRM for operational efficiency – tracking all correspondence, renewals, commissions, KPI's, churn, sales performance and sales forecasts, under 1 roof. How can this boost the business of an IPMI insurer and broker?
Olivier LE FAOUDER: Simply put, it's not possible to follow GDPR and IDD and other regulations without being digital. Using a web form the CRM is a tool to prove to the regulators how data was collected and permission to use their data. Next, the system tracks the sales process completely providing a dashboard of the brokerage operations and drilling down into the details. The CRM gives a visual overview of the stages of the sales process from lead to won. Each environment depends on the needs of the intermediary and the APIs to be integrated.
Once a broker or insurer has a better understanding of throughput they can focus on areas of improvement or enhancement. As a tool a CRM can be connected to any range of API's from accounting to marketing automation campaigns, telecom, KPIs Dashboard, etc. providing expanded capabilities to control operations and improve marketing all digitally. Bottom line - digital brokers have a higher valuation than traditional brokers. The question is not if but when brokers move to a digital platform. We have the tools, know-how and experience to assist.
1: The insurance switch: Technology will reshape operations
back to top