iPMI Magazine Speaks With Jody Baker, Chief Executive Officer, Charles Taylor Assistance Featured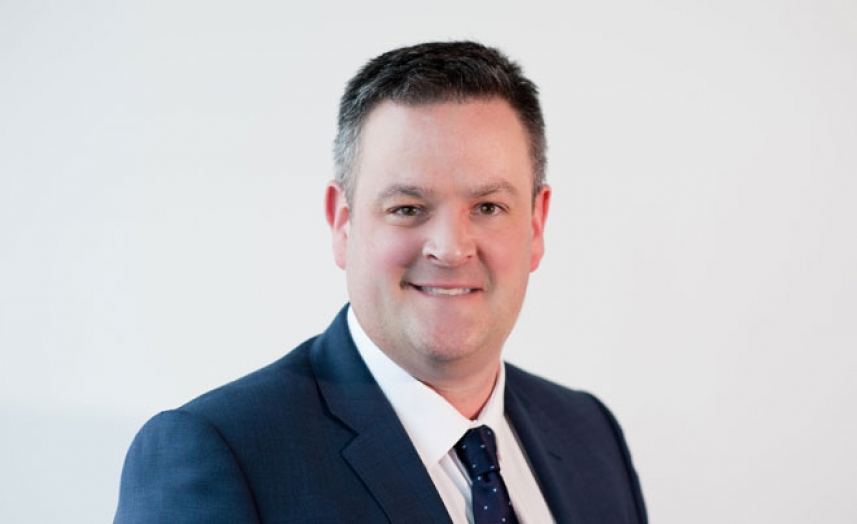 In this exclusive iPMI Magazine interview Christopher Knight, CEO, iPMI Magazine, met with Jody Baker, CEO, Charles Taylor Assistance. They discussed his recent appointment as CEO; the acquisition of CEGA by Charles Taylor; the current COVID-19 pandemic, and how travel, global mobility and business will look in the future. 
Can you tell us a little about yourself and Charles Taylor Assistance?
I was appointed chief executive officer of Charles Taylor Assistance back in July, after a successful five years as commercial director. Before that, my former roles included head of business development at Cigna, and business development leadership positions within Allianz Worldwide Partners, RBS Insurance and AIG.
I'm now delighted to have the opportunity to continue developing Charles Taylor Assistance as one of the world's leading providers of medical and security assistance, claims handling and travel risk management. It's a unique time to take on the challenge, but I'm optimistic about what the future holds.
How has being part of a larger insurance solutions provider, Charles Taylor, impacted the Assistance business? 
CEGA (as we were known then) was acquired by Charles Taylor in 2016. We subsequently changed our name to Charles Taylor Assistance earlier this year and have benefited considerably from the acquisition - with Charles Taylor's global scale creating many joined-up opportunities.
To give you some background: Charles Taylor is a provider of professional services and technology solutions for the global insurance market, employing over 3,000 staff in more than 30 countries - which means we have the security of a global organisation behind us. As part of the Charles Taylor Group, we have access to resources, expertise and global networks that are helping us realise our ambitions to develop new markets for our services, whilst also bolstering our core offering for existing insurer clients.
How have your operations adapted to the pandemic?
I'm pleased to say that, like many others in our sector, our services have been largely uninterrupted throughout the pandemic. We've used our global network of partner providers to help overcome obstacles to international assistance. Meanwhile, our operations staff in the UK have found new ways to manage restrictions to their working lives; many of them swiftly adapting to working from home and drawing on shared technologies to keep connected.
Today, we're drawing on this flexibility, commitment and cutting-edge technology to collaborate closely with our clients – and to help them make an impact.
What are your priorities for the year ahead?
Since I joined the business back in 2015, we have become adept at bringing in new schemes in short timeframes, in absorbing new teams across multiple lines, and in international scheme implementation from our overseas offices.  And we're all set to continue doing this.
After months of anticipation, the long-awaited COVID-19 vaccine is in sight and, although the threat of the virus is not by any means over, we're optimistic about the future of travel and global mobility.
What do providers like yourselves need to offer insurers in these unique times?
Assistance and claims providers have worked hard to adapt and thrive in the face of the pandemic. It's important now to seize the opportunity to innovate, grow and meet insurers' changing needs in the new world that is emerging. As we approach the next phase of COVID-19, we will be listening to both clients and customers, so that we can constantly develop our provision to deliver a best-in-class, flexible service to them.
What do you think overseas travel will look like in the future?
It's likely that corporate travellers will have an increased appetite for knowledge about real-time health and security risks abroad; not just the likelihood of contracting COVID-19 (including severe symptoms of the virus), but also the likelihood of terrorist attacks, political unrest and more. This puts even more pressure on employers to ensure that the right precautions are taken, before, during and after staff assignments overseas.
With the right risk solutions in place, travellers can mobilise again with an increased awareness - and employers can fully meet their duty of care obligations. From pre-travel risk assessments, to destination-specific education and medical and security assistance overseas, the globally mobile will want tools that enable them to anticipate threats (COVID-related and otherwise) and react rapidly to emergencies.
How important is mobile technology in this context?
Flexible, mobile technology is already playing a vital part in travel risk management. It can provide speedy access to individual risk assessments and advice, as well as integrated medical and security assistance and alerts - tailored to specific destinations and needs, and accessible via a single point of contact. Location-based monitoring, check-in and tracking tools are also offering a birds' eye view of travellers in the context of real-time threats on the ground abroad.
Mobile technology is reducing traveller anxiety too; providing reassurance that travellers are fully supported. Reliance on these tools can only grow in the context of today's travel risks.
Can you share any new developments that will benefit the globally mobile?
As employees return to international travel, we are focused on enabling the workforce to mobilise again in a safe and managed way. This has seen the launch of our new digital risk assessment tool, Venture; developed in consultation with our chief medical officer, Dr Lynn Gordon and Dr Paolo Paredi, honorary consultant and senior researcher at the National Heart and Lung Institute, Imperial College London.
Powered by our online medical screening solution, Antidote, Venture draws on our 25 years' experience of medical screening and enables employers to take the right COVID-19 risk mitigation measures for its travelling employees. Once employees have completed a brief online assessment, it identifies their individual likelihood of developing serious symptoms of COVID-19, or of being susceptible to other medical risks.
Venture is also providing businesses with health intelligence; enabling employers to take proactive steps that meet employees' physical and mental health needs at a company-wide level. 
Also supported by Antidote is the Travel Health Calculator; launched last year by one of our major insurer clients to end travel insurance uncertainty for millions of UK consumers with pre-existing medical conditions - helping them buy the right level of cover.
Have you launched any new services specifically for international clients?
We're always looking to expand our international services and, just recently, we launched Defense Base Act and Workers' Compensation claims and case management for US and APAC insurers.
These new global services include - but are not limited to - medical case management and evaluation, cost containment, settlement negotiations, labor market surveys and investigations. They draw on our 40+ years' experience of managing and validating medical claims in diverse, often remote, locations.
Last but not least, if you had chosen a different career path, what would it have been? 
I would probably go back to my original career path, which was farming. I realised early on that I was never going to be able to buy a farm to call my own and, when I was particularly cold and wet, I was offered a job doing some filing in the warm for an assistance company (what was then Inter Group in its very early days) - and that's how it all started. From that moment on, I have been doing a job I have enjoyed hugely - but the yearning for a tractor and beautiful herd of cattle outside your kitchen window never leaves you. Alas, I still need a lottery win to get there!
back to top