iPMI Magazine Speaks with Antony Brown MBE, Head of Africa, Aetna International Featured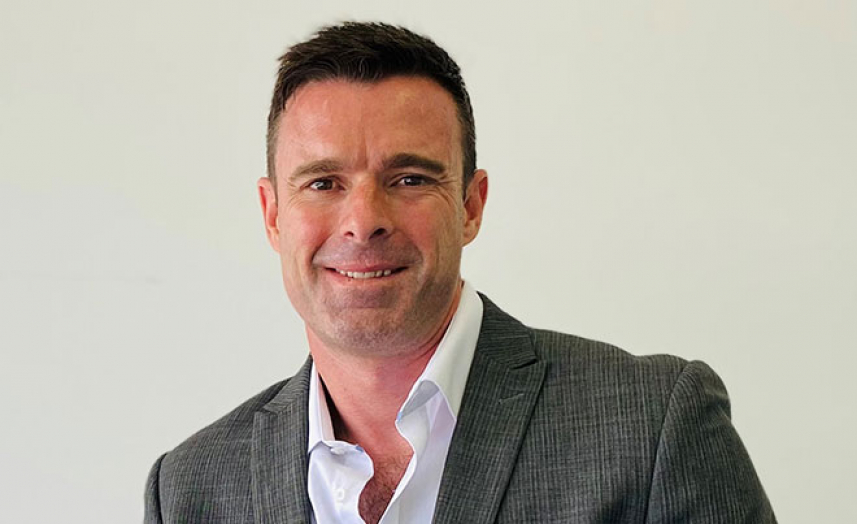 In The iPMI Picture: Antony Brown MBE, Head of Africa, Aetna International.
In this exclusive iPMI Magazine interview, Christopher Knight, CEO, iPMI Magazine, met with Antony Brown MBE, Head of Africa at Aetna International. They discussed in detail the international private medical insurance market in Africa, and the Sanlam Pan Africa and Aetna International Global Health Plan.
Please introduce yourself and background in the international private medical insurance (IPMI) market:
After 10 years with Her Majesty's UK Foreign Office, I started the African subsidiary of InterGlobal Private Medical Insurance in 2008, as a member of the Executive Management team, and with overall responsibility for the Africa region as Regional General Manager, I later accepted the role of Head of Business in Africa for Aetna International following the acquisition of Interglobal by Aetna.
I have traveled extensively across the continent and I have a thorough understanding of the key insurance services required in local markets. I am also very well-versed in the regulatory requirements needed by insurers looking to operate stand-alone insurance businesses or partner with local insurance entities, in the region.
Sanlam Pan Africa and Aetna International have joined forces to deliver Africa's "most comprehensive health care solution". Can you walk us through the features and benefits of the new IPMI plan for Africa?
This offering has been created in partnership with Sanlam Pan Africa to address the healthcare needs of both local and expatriate nationals, on an international basis, across all market segments in 20 countries in Africa. Global Health offers a broad range of benefits, an extensive direct billing medical network and an enhanced member experience with local in-country service. The Global Health Plan reflects the needs and concerns of our clients and members across Africa, by giving them access to quality health care in a cost-effective way.
Through this partnership, we bring together the Africa-specific experience of Sanlam Pan Africa with the global expertise of Aetna International to deliver Africa's most comprehensive and locally compliant health care solution with broad international access.
The Global Health proposition provides four plan levels — Value, Essential, Plus and Premium — with coverage ranging from US$100,000 to US$5,000,000. Depending on the tiers, the plans offer a host of health and well-being benefits, including cancer care, inpatient psychiatric treatment or psychotherapy, HIV or AIDS, terminal care, dental, optical and emergency treatment outside the area of cover.
With pre-authorised inpatient care across all of Africa and outpatient direct billing across the 20 Africa markets, Global Health offers members access to one of the widest medical networks locally and globally, as well as a 24/7 multilingual call centre for emergency and evacuation immediate assistance.
Who is the target market for the Global Health plan and why?
The Global Health Plan addresses the needs of the local market in 20 countries across Africa, for all employee levels: administrative, management and executive. Depending on the choice of cover, it offers access to health care in the country of residence but also abroad, for cases where medical expertise is not available locally or where the member is travelling. 
Geographically speaking, which countries does the new Global Health Plan cover?
Global Health is sold in 20 countries across the continent including Angola, Benin, Burkina Faso, Cameroon, Congo Brazzaville*, Gabon, Guinea Conakry*, Ivory Coast, Mali, Madagascar, Morocco, Niger, Nigeria, Senegal, Togo, Kenya, Rwanda, Uganda, Zambia and Tanzania. Members in these countries can choose one of four variants of area coverage:
Area 1: Worldwide Inc. US
Area 2: Worldwide Excl. US
Area 3: Europe Inc. Africa, India, Pakistan, Sri Lanka, Lebanon & Bangladesh
Area 4: Africa, India, Pakistan, Sri Lanka, Lebanon & Bangladesh
* Subject to OFAC regulations
Regarding access to healthcare across Africa, and the medical network, what are the options?
Members have access to an extensive direct billing medical network across the continent and beyond with more than 8,000 directly contracted providers in Africa and over 1.3 million health care professionals globally.
Emergency and non-emergency evacuation remain a critical feature of any IPMI plan. What options are available?
All four variants of the plan — Value, Essential, Plus and Premium — offer medical evacuation and in-patient cover as standard, but the coverage limits vary depending on the plan tier. For members under the Platinum plan, the cover is 100% of the medical evacuation costs.
What currency and billing options are available for insureds seeking access to healthcare under the Global Health plan?
Whether it is choice of medical provider or level of benefits, flexibility is a key value proposition of the plan and the same is true for billing.
For plan sponsors, premiums can be invoiced centrally in USD, or in the local currency of each respective country, subject to local laws and regulations.  
For members, Global Health offers outpatient treatment from within the available network on a direct billing basis in each of the 20 countries — the medical provider invoices us, as the insurer, directly without the need for the member to pay at the point of service. Inpatient treatment is required to be pre-authorised beforehand, and arrangements will be made by us, as the insurer, for the medical provider to bill us directly without the member having to pay. 
Can you please give us some more background on Sanlam Pan Africa?
Sanlam Pan Africa is the Sanlam Group's business cluster that manages financial services in the emerging markets in Africa (excluding South Africa). Africa is a fundamental component of the Sanlam Group's vision, which is the strategic mission of Sanlam Pan Africa — to build a leading pan-African financial services group.
Founded in 1918 as a life insurance company, Sanlam has become the largest non-banking financial services group in Africa, through its global diversification strategy and an unmatched
Pan-African footprint in more than 30 countries. Over the years, Sanlam has established itself as a financial services leader in the emerging markets in Africa and Asia.
What opportunities exist in the African market for international private medical insurance? Africa is a challenging geography – what issues on the ground, are expats and travelers facing when it comes to accessing high quality healthcare?
Africa is certainly challenging; its sheer size and diversity means that it is impossible to make broad generalisations on healthcare across the continent. Each country has its own strengths and weaknesses when it comes to accessing healthcare in any situation. For example, while coverage of healthcare can be patchy in rural areas, the quality of service in urban areas is certainly improving and often the challenge can be in arranging and funding care. In this respect, many parts of Africa are leading the way technologically when it comes to seamlessly booking appointments and minimising the use of cash, and Kenya is a great example of this.  We expect this capability to expand and, as the use of technology becomes a norm, insurance companies and medical providers will have to be ready with digital offerings, like telehealth services, to meet the demands of their members. 
The diversity of the countries in terms of language, currencies, cultures, and service expectation is also a challenge. We believe we have managed to address these aspects by making our plans as locally relevant as possible — the plans offer cover to local nationals, all documentation is available in the primary language of the country, we offer local invoicing and currency payment options, access to primary care on a direct billing basis, and local in-country representation. 
In 5 years' time how will the international private medical insurance market look in Africa?
In recent years we have seen employers across Africa pivot from traditional offshore international medical insurance providers to local ones. However, few local providers have the capacity to offer international cover, which in Africa, where certain forms of treatment are not always available locally, is essential. Combining the expertise and capabilities of Aetna and Sanlam not only solves for such issues but offers access to a world-class comprehensive healthcare service. 
Furthermore, as a result of the global pandemic, we are seeing employers across the globe re-think their strategies when it comes to sending their staff on expat assignments, meaning that we expect a pivot towards more local hiring. Africa is no exception, particularly as the local workforce becomes more skilled and self-sufficient. What this means is potentially less demand for the traditional, high-cost fully international plans, which are the norm today, and an uptick in demand for plans that are more focused on regional cover, with comprehensive yet affordable benefits. This is exactly where we position Global Health; fit for today's market and yet future-proofed for the changes ahead.
back to top