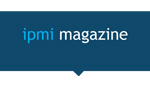 David and his hard working team at IPMI magazine consistently provide subscribers with articles that are current, interesting, and relevant. I recommend the IPMIM to decision makers and anyone else with an interest in gaining an up to the minute perspective on issues that affect our industry.
Doug Clement, Owner at Transworld Claims Solutions Inc.
A valuable communications channel supported by a first rate team.
Joe Corrigan, CEO at PLATINUM HEALTH
We have found that the timing and relevance of the news that David and his team release via the IPMI magazine is extremely impressive. We hope that IPMI continues to grow, develop and maintain accurate and interesting reporting to our industry.
Gary Andrews president, redconsulting services, inc.
iPMIM is an incredible case study in the age of new wave digital media! For advertisers catering for expatriate and business travel insurance and assistance, it has drawn respected and targeted exposure, in a field previously limited in scope and content. As a result more industry leaders are learning that this is not only a viable growth sector globally, but also about the overwhelming importance of international health insurance, and how it effects our personal lives and work environment.
Brian S. Piper, Head of Business Development, Integra Global
IPMI magazine is an excellent media for brokers & insurers with an excellent internet exposure. Thank you for your collaboration with AOC Insurance Broker.
Olivier LE FAOUDER, CEO, AOC Insurance Broker
iPMI Magazine is a fantastic way to be updated in iPMI matters! I`m glad to be part of this group.
Adriano Valente Rocha, Rocha Consultora e Corretora de Seguros Risk Consulting & Insurance Brokerage Brazil.
QHA Trent has no formal or financial association with IPMIM, but it has very interesting content indeed that is easily accessible.
Professor Steve Green, Trent Accreditation UK
I discovered with great interest your web site and must congratulate you on an excellent experience.
Mr. Andrew Apps, Director, ALC Health
We use IPMI Magazine to keep up to date with the cross border healthcare and private medical insurance industry news. We also advertise and are happy to report that in only 8 weeks we have already made profit on the advertising investment. IPMI Magazine has already generated 21 inquiries for us: 12 have already been closed; the remaining are medium term needs for 2012. Highly recommended innovative platform and process.
Dr. Siddick Maudarbocus, CEO Medic Assistance International
This is a very useful online magazine for international travelers and expatriates. The information given is simple and easy to understand about the options available for insurance as well as health service providers spread in many countries all over the world. This will prove to be of great assistance to those in need of emergency as well as regular care and updates of industry news. Congratulations and best wishes on coming out with such a superb digital platform.
Dr. Premhar Shah, CEO, The Medical Tourist Company
You can download a copy right here: http://free.yudu.com/item/details/749848/iPMI-Magazine-Media-Pack-2013