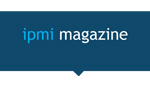 Celebrating International Workers Day, iPMIM needs you to help assist and keep international workers safe and healthy.
As you know iPMI Magazine readers demand the most up-to-speed information on International Healthcare Payors and Service Providers including companies that provide Air Ambulance, Assistance, Cost Containment, Expatriate Insurance, Ground Ambulance, Hospitals and Clinics, iPMI, Private Medical, Insurance, PR & Marketing, Technology, Third Party Administrators and Travel Insurance.
Read more: International...